Auto Business
Electric
News
Incoming – A more affordable Porsche Taycan RWD!
The more affordable Taycan variant could look to take on the Tesla Model S, but to do so it will have to be priced quite competitively without losing out range and performance, especially on the drag strip.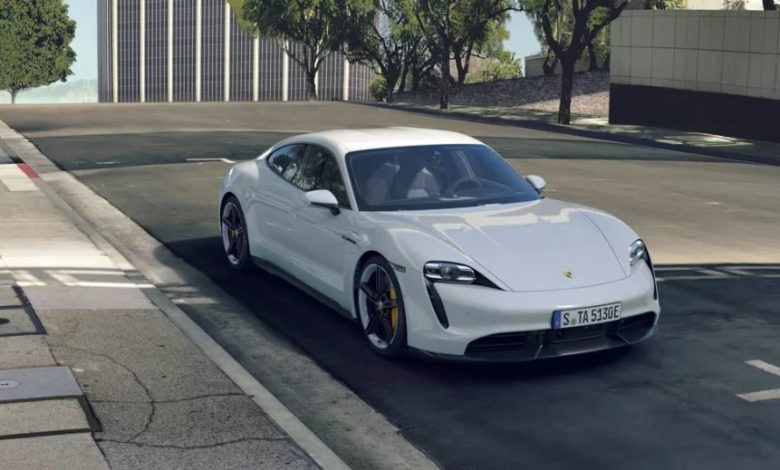 The Porsche Taycan has established itself as one of the most fun to drive electric vehicles, and there is no doubt when I say that the Taycan is at this point, the best EV car in the world. The Taycan recently won the award for 'World luxury Car of the Year', 'World Performance Car of the Year', and it was also nominated for the 'World Design of the Year' award.
Clearly, the Taycan is no ordinary performer and it seems to excel in every department. But Porsche is not satisfied and they want the Taycan to sell more, and in order to make this possible, Porsche is planning on launching an entry level Taycan variant which will be a RWD.
Currently, the 'cheapest' Taycan on offer is the 4S variant which is priced at $105,150 and if they want to launch an affordable variant, they would have to price the low end variant around $75,000/$80,000 to get people interested.
At this price point there are other options such as the Tesla Model S, the Audi E Tron, and the soon to be released Ford Mustang Mach E. This segment is already quite crowded, and it might just be difficult for Porsche to fit in if their pricing is not on the mark.
A new variant is already bound to join the Taycan which is the GT version, and this version would be launched by the end of this year. To make things clear, the Taycan is priced from $105,150 for the current entry level variant and the top end Turbo S costs $185,000. All these variants share the suspension, chassis, permanent magnet motors and other parts, and these parts together make the car quite expensive.
You could expect the upcoming entry level variant to miss out on a large battery, some of the luxurious bits, and the AWD system, and maybe then Porsche will be able to price the car competitively. Apart from the range, the performance will have to be competitive enough to take on the Model S to even be considered by anyone in the USA. Given that the Americans love to mock expensive super cars on the drag strip with their Teslas, it's not going to be as easy for Porsche to deliver a drag strip king.
All in all, this new entry level variant will be lighter, cheaper, more agile in terms of handling and acceleration, and if priced right, this could sweep the ground beneath the Model S, and also make the Model 3 quite very nervous. Porsche has something what Tesla does not, brand credibility, and Porsche can and should use that to their advantage.