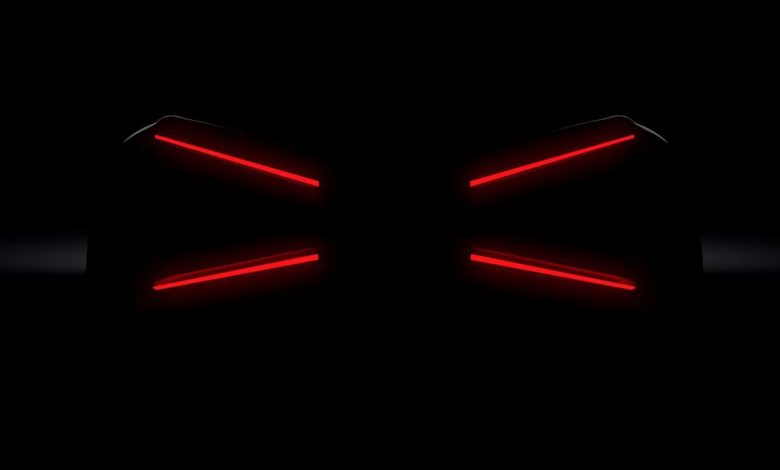 Bugatti is probably one of the most desirable brands when it comes to performance and hypercars, so when news came that a new car might be joining the french automaker's limited line-up, you'd expect the entire internet to collectively lose its mind.
Bugatti teased us with a very mysterious image of X-shaped taillights with the words "what if..?", and now have just got an indication of when this new hypercar will be unveiled, in the form of a very cryptic teaser, and the date to be marked is October 28.
Accompanying the same 'what if..?' as the last teaser, this one contains the number 0.67, very teasing indeed. However, a 0-60mph time of 0.67 seconds would be impossible for anything but a spaceship or a fighter jet. Having said that, perhaps that is how the number holds relevance, as the teaser released earlier in the week also has a remarkable resemblance to the Bugatti Model 100, a racing aeroplane powered by Bugatti from 1939 which, when viewed from behind, had a distinctive X-shape depicted by its wings and tail fins. Interestingly, just about a week before to the teasers, Bugatti floated a press release detailing its history in aviation, that also included content about the Bugatti "Dare Devils", and how some of its most famous racers were pilots, including Albert Divo after whom the Bugatti Divo is named.
Perhaps the new hypercar will be inspired by the Model 100, but whether it will be a full-blown production model or simply a concept remains to be seen. The Rumor mill instils confidence in the idea that this might be a fully electric hypercar inspired by the Bugatti Vision Le Mans Concept, which was the brainchild of a now-Bugatti designer. The electrification would also make sense since Bugatti is rumoured to be sold off to Rimac in the near future.