News
Downgrading safety standards by India automakers will no longer be endured by the Indian government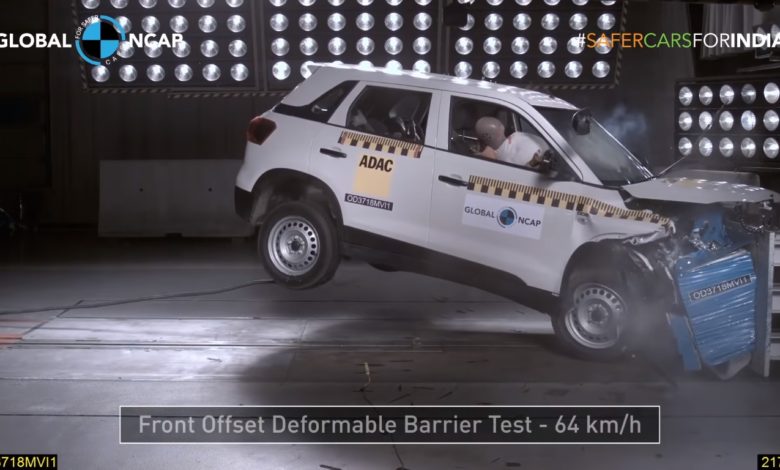 The Indian government is not too happy about the practices of certain Indian automakers regarding reducing safety standards. And if you're guessing it has mostly to do with Maruti Suzuki, you won't be wrong. This is because the government's response is in the wake of some Global NCAP reports that show the significant differences between safety ratings of cars sold in our domestic markets and the ones that are exported to developed markets. And well, very few manufacturers would fit the given description.
Concerns about vehicle safety were raised by the secretary of Ministry of Road Transport and Highways (MoRTH) Giridhar Aramane. While speaking at a seminar organized by SIAM or Society of Indian Automobile manufacturers, Mr. Armane had raised his specific concerns as mentioned above. The seminar was held to discuss installation of location tracking devices in vehicles, which would ensure a range of benefits including user safety.
Mr. Aramane further elaborated the practice of downgrading safety standards in India and cautioned that this will be an unpardonable practice in the future. He has asked automotive manufacturers specifically to put an end to it. And I couldn't have been happier. It has been long since the real enthusiasts have been claiming that this happens.
In fact, we never recommend a car in any buying guide that does not fulfill safety norms. Unlike many other motoring media brands, Maruti Suzuki is not our hot favorite even though it has always been a value for money and feature rich product. Tata has been investing in safety of their passengers for a long time and it is about time its paying off.
To carry his views further, Mr. Aramane compared road accident statistics of India with the US and they are shocking to say the least. For example, in 2018 alone, US recorded a total of 45 lakh accidents, which resulted in 36,560 deaths. In India, there were 4.5 lakh road accidents and 1.5 lakh deaths. The fatality rate in India is at 30% meaning that even though the number of accidents are a tenth of the US, the number of deaths are much higher at almost 4 times. Yes there could be many reasons for the same but safety standards of the vehicles will play a hugely significant role in it.
What is being planned apart from the existing norms are a set of improvements like Vehicle Location Tracking and Cashless treatment for road accident victims. Moreover, features like seatbelt pretensioners, Dual airbags, ABS, rear parking sensors, etc. are mandatory features not only for the high end or newer vehicles.