News
Tokyo Motor Show cancelled amidst resurgence of COVID-19 cases
The auto expo will return for its next edition in 2022 or (hopefully not) 2023, titled Tokyo Mobility Show.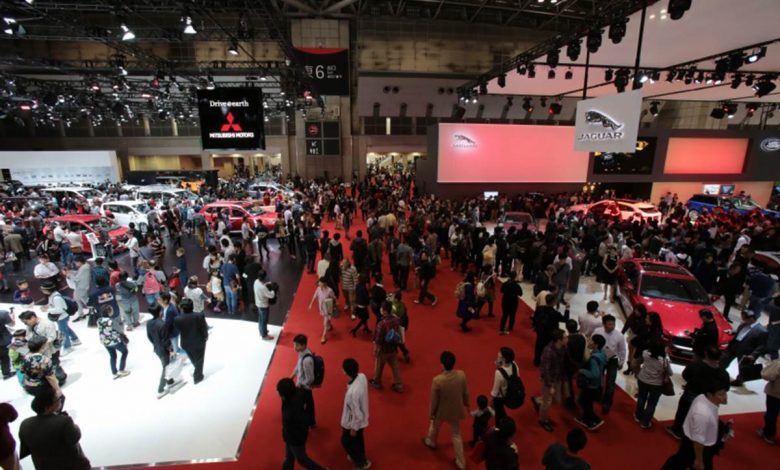 COVID-19 has become a haunting ghost for the whole world which is unwilling to leave any time soon. During the last wave, the Automotive industry was one of the worst-hit sectors by the pandemic. Many automakers saw their lowest sales figures in a long while, leading to nearly zero new vehicle launches. And the current situations are not looking much better for the automobile sector. With the return of Covid as the second wave in Japan, the Tokyo Motor Show cancelled its 2021 edition for the first time in its history of 67 years.
Inaugurated in 1954, the biennial auto expo was scheduled to be held on 20-21 October, 2021 but has been cancelled by its governing body, Japan Automobile Manufacturers Association (JAMA) in the wake of resurging CoVid-19 cases. The decision came at a time when Japanese Prime Minister Yoshihide Suga is also considering a third state of emergency in cities like Osaka and Tokyo.
Akida Toyoda, CEO of Toyota, and also the Chairman of JAMA announced the event cancellation at a briefing of the industry group. "It's difficult to hold the event in a way in which many people will be able to experience the appeal of mobility in a safe and secure environment," Toyoda said.
The event is one of the largest automotive events in the world and was last held in 2019 during which it witnessed 1.3 million visitors. The organisers have added that the show will return in 2022-23, and will be known as the Tokyo Mobility Show.
However, Toyoda also informed that when the event will return for its next edition in 2022 or 2023, there will be changes. "The next time, we would like to hold an improved event to be called Tokyo Mobility Show," he said, stating that it would better reflect the diverse transportation solutions that are now being looked at.
JAMA rejected the idea of having a digital event, the likes of the 2020 Geneva Motor Show. "The Tokyo auto show showcases motorbikes, minicars, large vehicles, passenger cars, as well as mobility vehicles of other industries. It welcomes 1.3 million people in person. We don't want to hold the event online, we want to hold it in-person. That's why we've chosen to cancel the show this time," Toyoda said.
The Tokyo Motor Show used to be held in collaboration with many car manufacturers, showcasing the latest technology and products in the auto industry. In recent years, major European brands and other Asian carmakers had largely stopped exhibiting in Tokyo. The major reason behind this decline is the explosive growth of the Chinese car market, which the world's car manufacturers are targeting right now.