Formula 1
Charles Leclerc and Red Flags again dominate the 2021 Azerbaijan GP Qualifier!
As Leclerc, Hamilton and Verstappen fill the top 3, one thing's for certain: Turn 15 (and now Turn 3 as well) are not to many drivers' liking!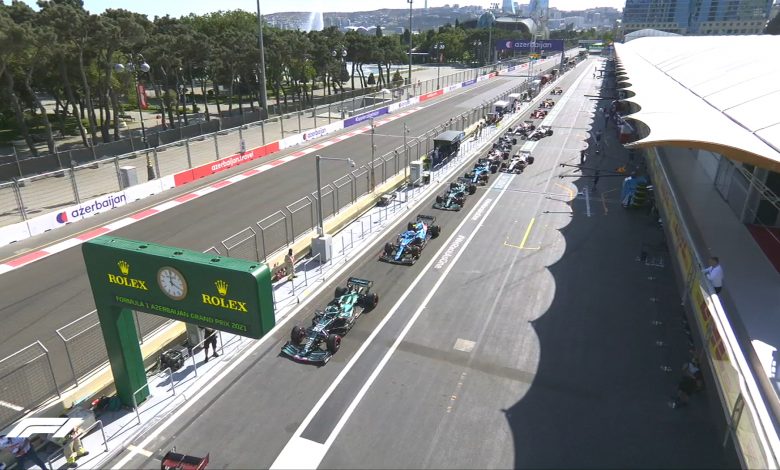 The Baku Street Circuit is considered half-Monaco, half-Monza because of the really long back-straight combined with the tight-and-twisty turns of another street circuit. You can't drive too slow to create a gap with the drivers ahead of you because you then assure yourself of ending up with cooled brakes and that is not what you would want going into Turn 1, right? With that in mind, the 2021 Azerbaijan GP Qualifier was expected to be fun, engaging, interesting, enthralling, spicy and at the red limit of the revs because of that superfluous Free Practice sessions! Today's session was just that. Let's get into it!
Red Bull Racing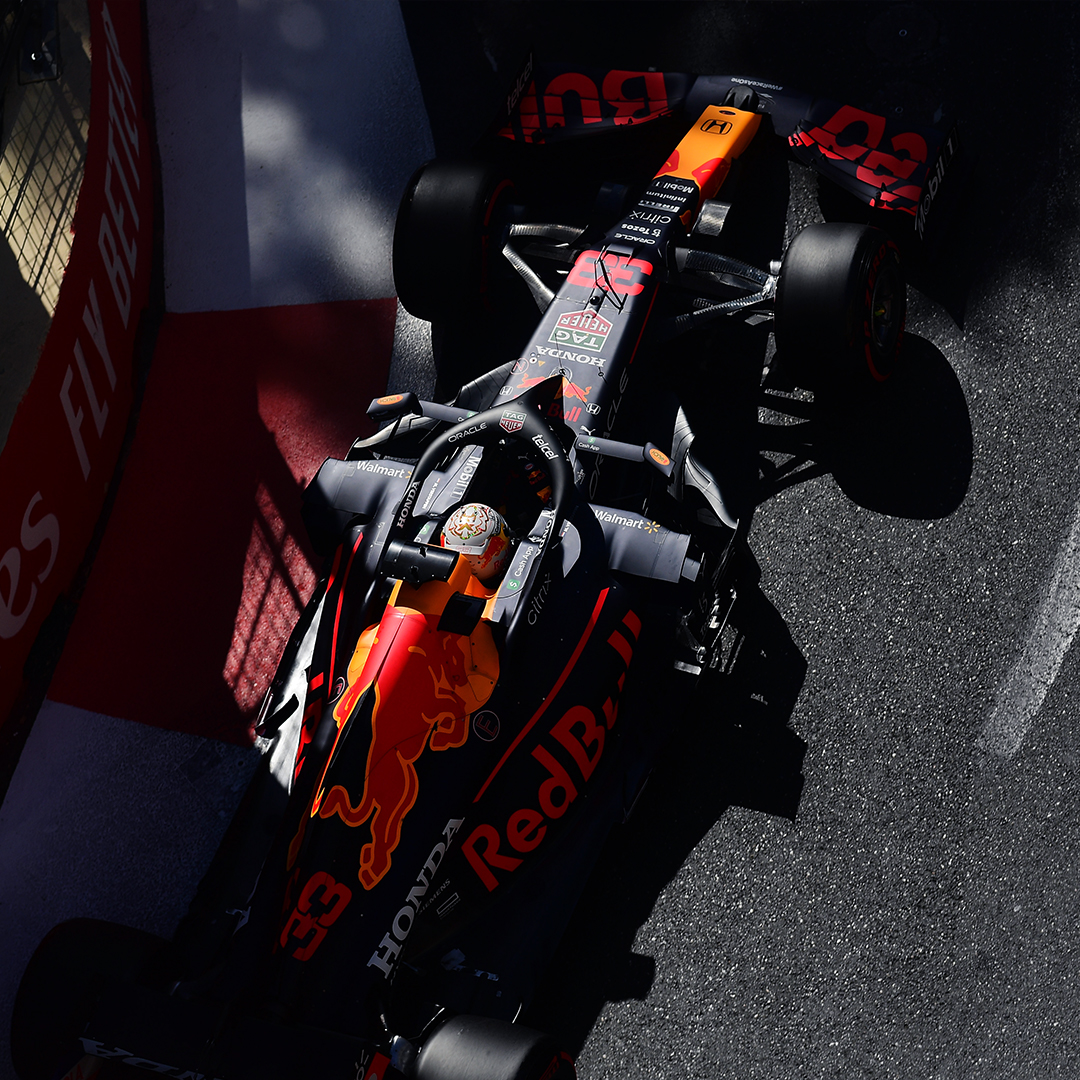 Max Verstappen, coming off of a hot win in Monaco, seemed unstoppable, and somehow, his teammate, Sergio Perez too, was on the money for the entirety of the weekend, until Q3 ended. Max will start tomorrow's race in P3, which, by the way, he apparently hates: "It was just a stupid qualifying, to be honest," Verstappen said. "But anyway it is what it is, still P3." Sergio, on the other hand, will start down in P7. There is something wrong with the second Red Bull, as people say. That guy has a lot of talent, but he still loses out to Verstappen. Nevertheless, in Baku, always a chance to overtake because of that *really* long back-straight.
Mercedes-AMG Petronas
Remember a time when Mercedes used to struggle massively in Singapore? The team relived that memory last time out in Monaco, and out here in Azerbaijan, it wasn't too different. Sandbagging or not, the Silver Arrows were definitely in trouble – no pace, no grip, Lewis wasn't the happiest of the drivers come FP1, FP2, & FP3, but like always, he managed to turn everything around in Quali, meaning he will start the race from P2. But, at what cost?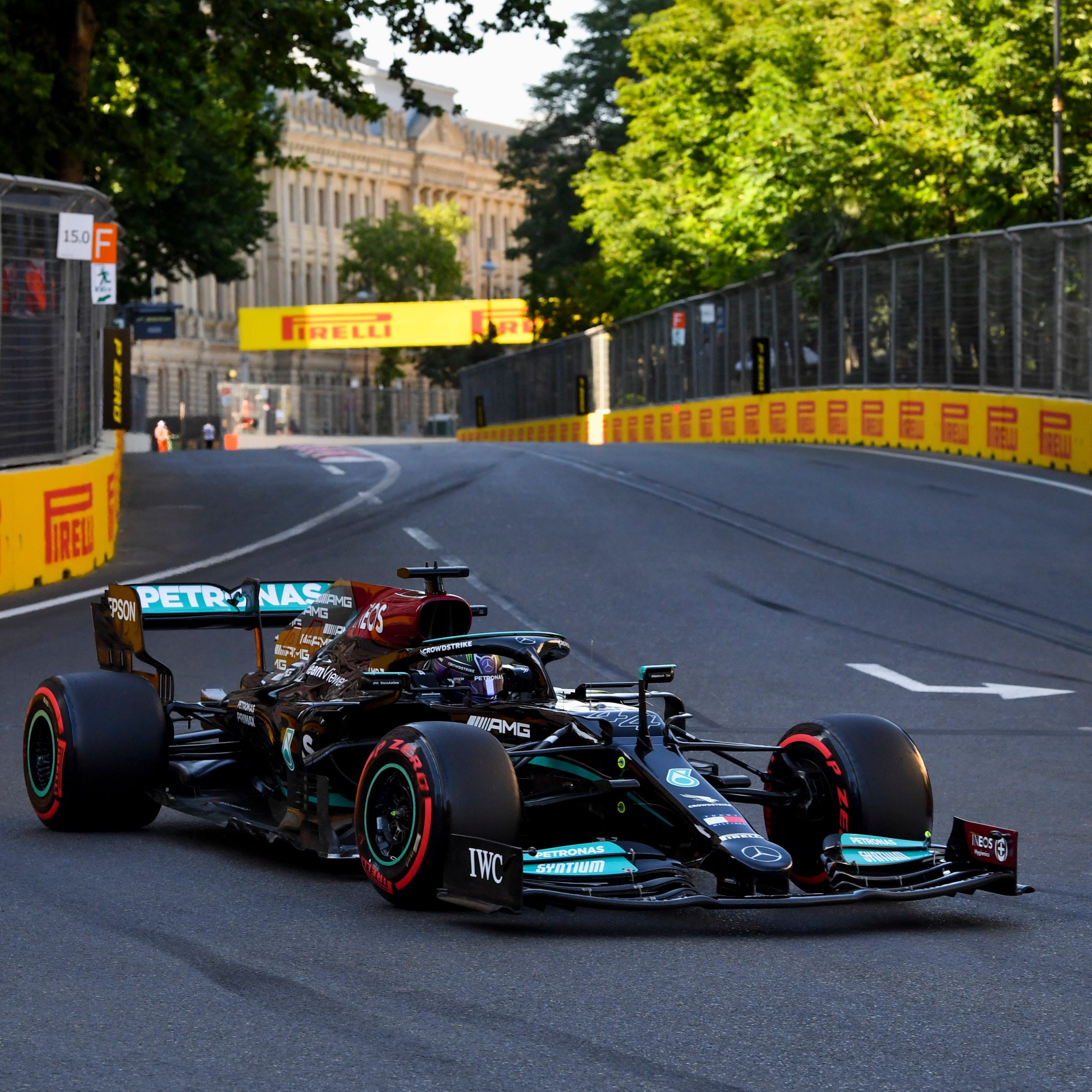 Valtteri Bottas was late to join the grid come Thursday due to some issues with his flight, which meant he was already on the backfoot. And that trend continued for the rest of the weekend, too – he was always hovering around the lower end of the grid, well, not exactly lower but, you do get my point, right? Come Quali, he gave a massive tow to Lewis, but he still suffered a lot.
If I can recall correctly, he went over the radio and said "I need a tow". He wasn't wrong, you see, as he was down in P10, and a tow would've easily gotten him up to the Top 5, if you may. Yet, he wasn't given one. For the first time, in a long time, I feel for him, because he played the team game, yet he wasn't rewarded. He will begin his race in P10, one behind a 'rookie'.
Scuderia Ferrari
If you paid close attention to the headline, you would know that Charles Leclerc is on Pole for tomorrow's race, his second-consecutive P1 after his heroics at Monaco. Speaking of Monaco, I just hope that he gets to start his race. I don't know what's with these drivers, Leclerc is on Pole, yet he says "It was quite a s**t lap, I thought!"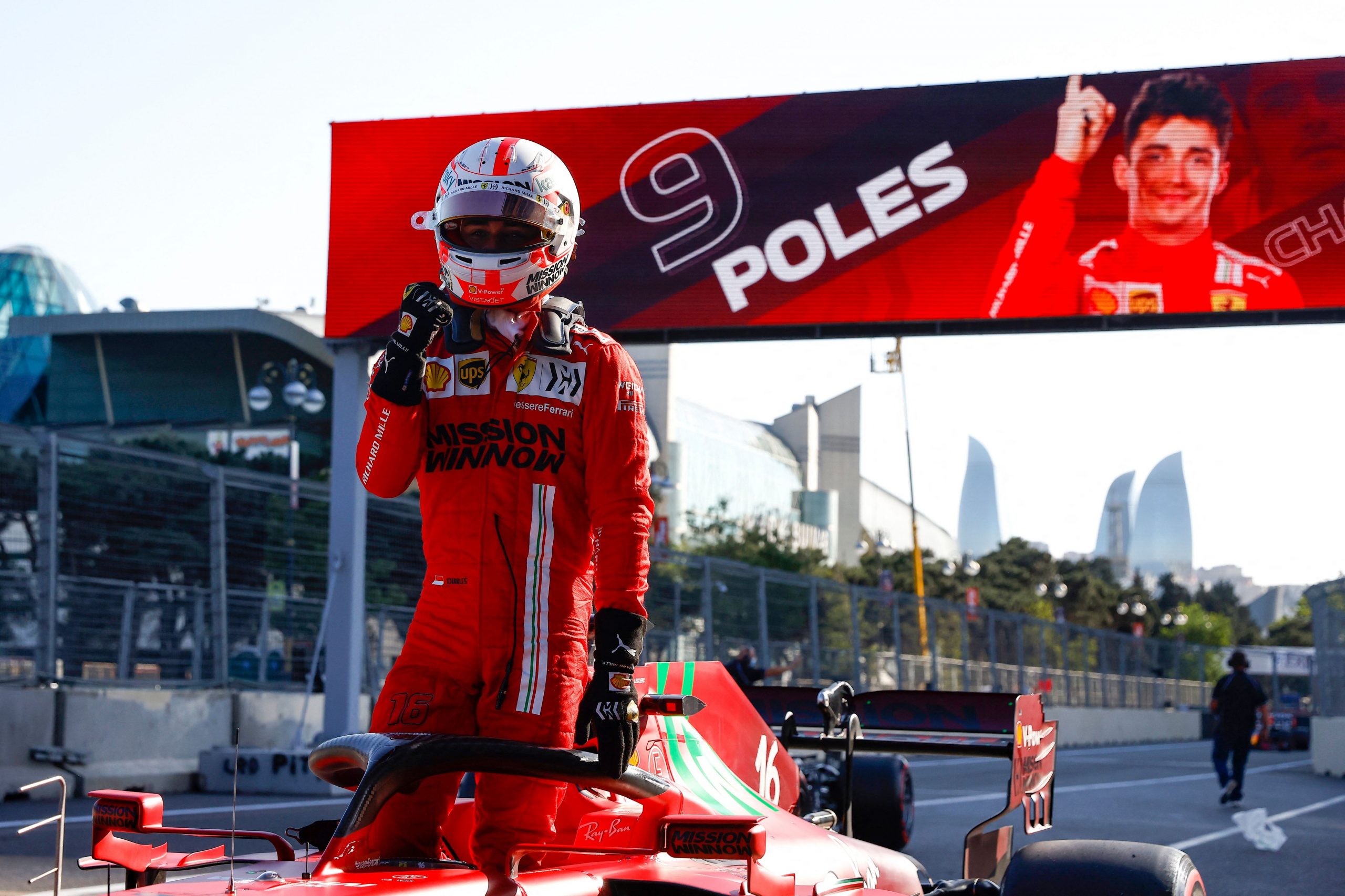 A not-so-good lap, let's talk about Carlos Sainz! The Spaniard finally seemed to be on top of his Ferrari and was in the hunt for a good result, but was apparently distracted by Yuki's crash in T3, meaning he too, locked-up his front-left, went into a half-spin, and bam, crashed into the barrier with his rear. The gearbox must've taken a big hit so, there's some tension over there. I hope Ferrari checks the area this time. Anyhoo, he brought out the Red Flag, and there it was, the session for everybody ended right there.
Is it now a thing for either of the Ferrari drivers to screw up laps for everybody else, too? Sainz starts P5.
McLaren
The closest competitor to the Scuderia, the people at Woking worked a lot to stand where they are right now, and most of the credit has to go to Lando Norris for bringing in the speed, talent, inputs. He has looked strong all weekend and in control which translates into him starting in P9 (would've been P6 if not for the Red Flag infringement).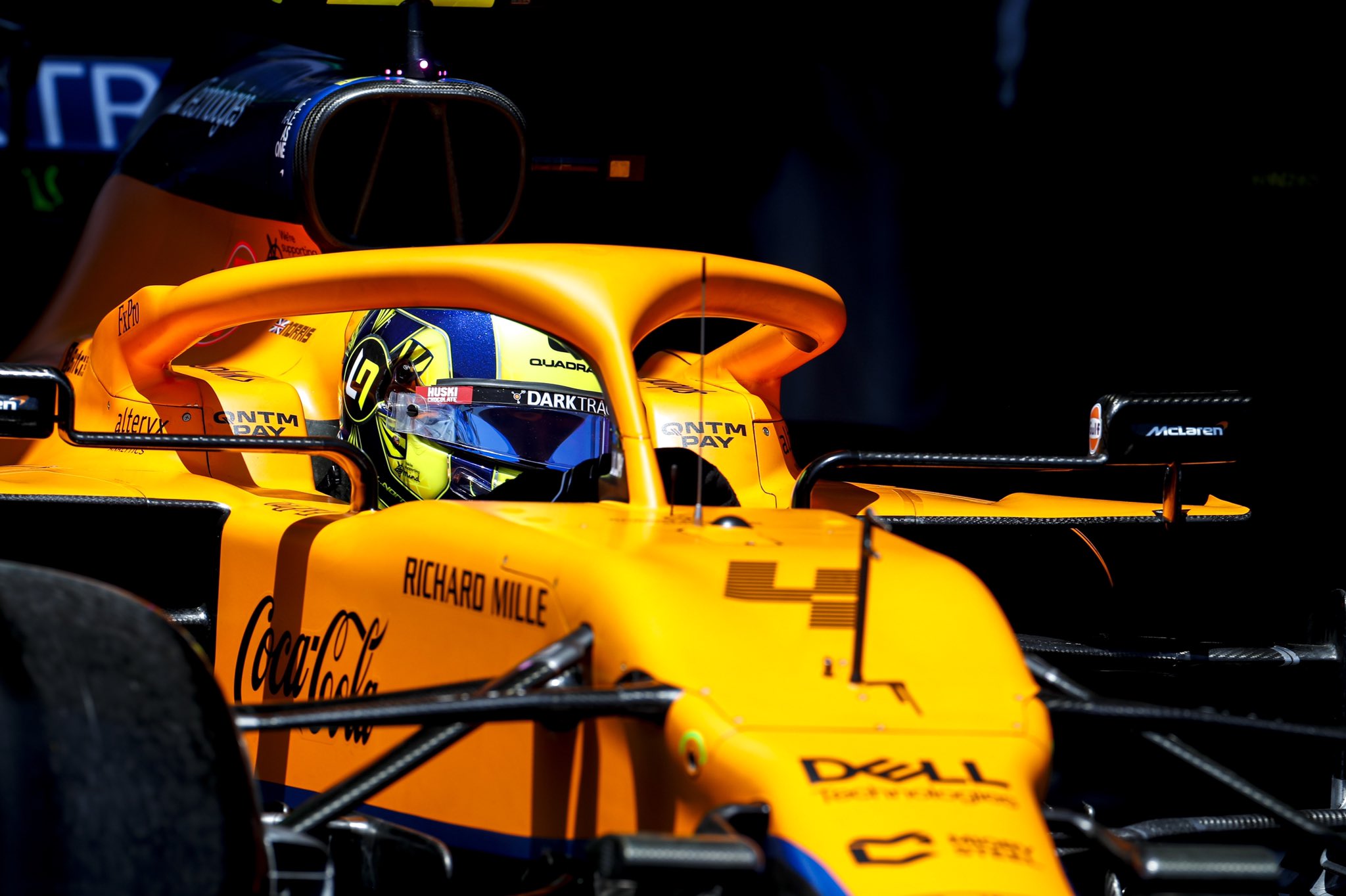 Speaking of speed and talent, Daniel is no stranger to all these things, but as has been the case, drivers who have switched teams have often found it to be difficult to get back up to speed, something Ricciardo is still searching for. He wasn't looking in the best of shapes, and his lack of control made him crash out of Q2 meaning at best, he will start the race in P13.
AlphaTauri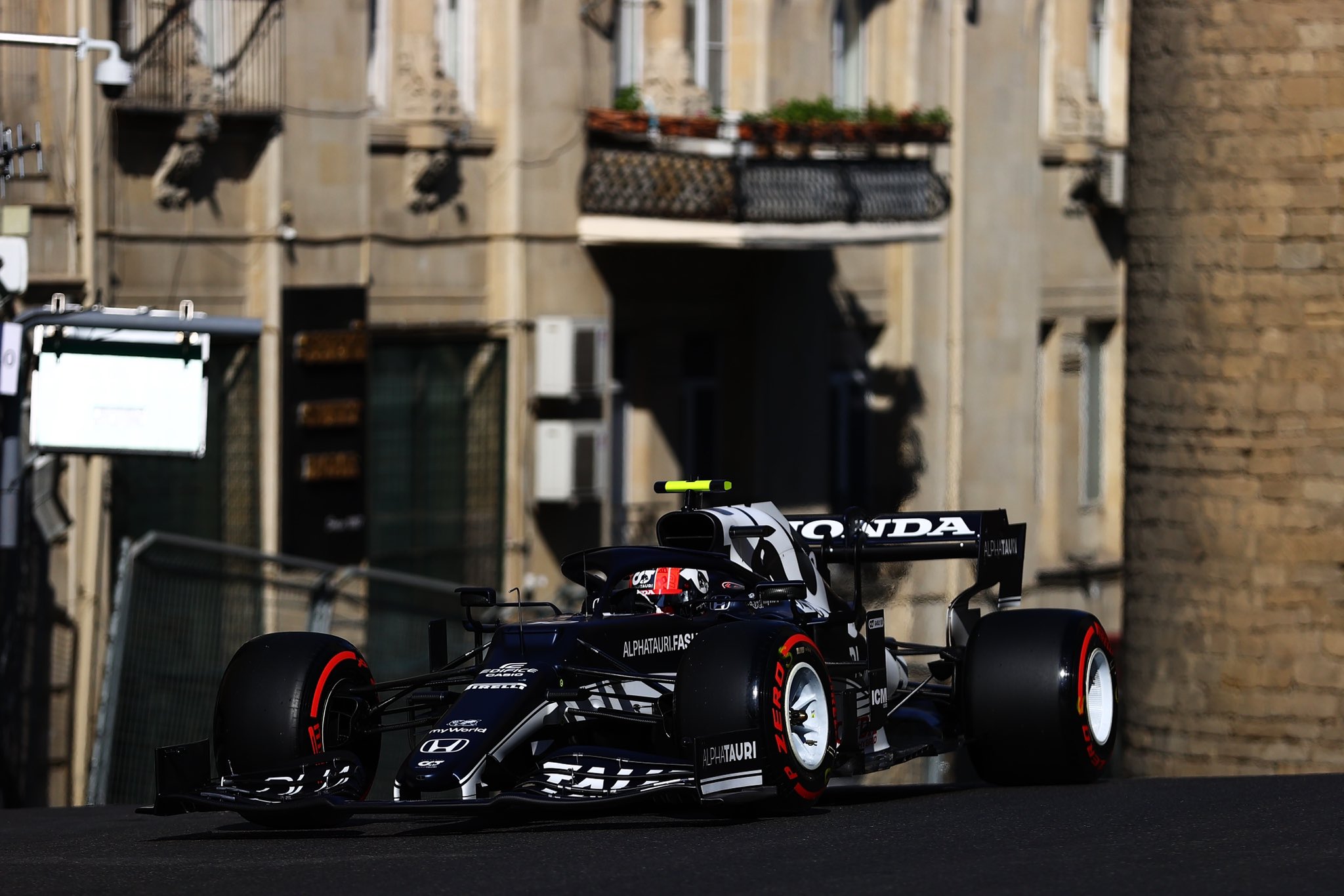 The true underdogs in every sense. Pierre Gasly has time and again proved his worth in the Toro Rosso. Oops, AlphaTauri. He looks so comfortable in that machine that he goes into a qualifying session, and makes his life's agenda to at least start in the Top 5, which is what he did – he will begin with his day's proceeding's for tomorrow from P4. As for his teammate, it was a refreshing change to see Yuki into Q3 for the first time in his F1 career but was short-lived due to a crash in the dying stages. But, he still starts from a respectable P8.
Aston Martin
The team that started it all, unfortunately. Just six minutes into Q1, Lance Stroll binned it in T15, in an attempt to set a good enough lap, and the result was that his front-right took most of the impact meaning he was out within a few seconds. He starts the race from the last row.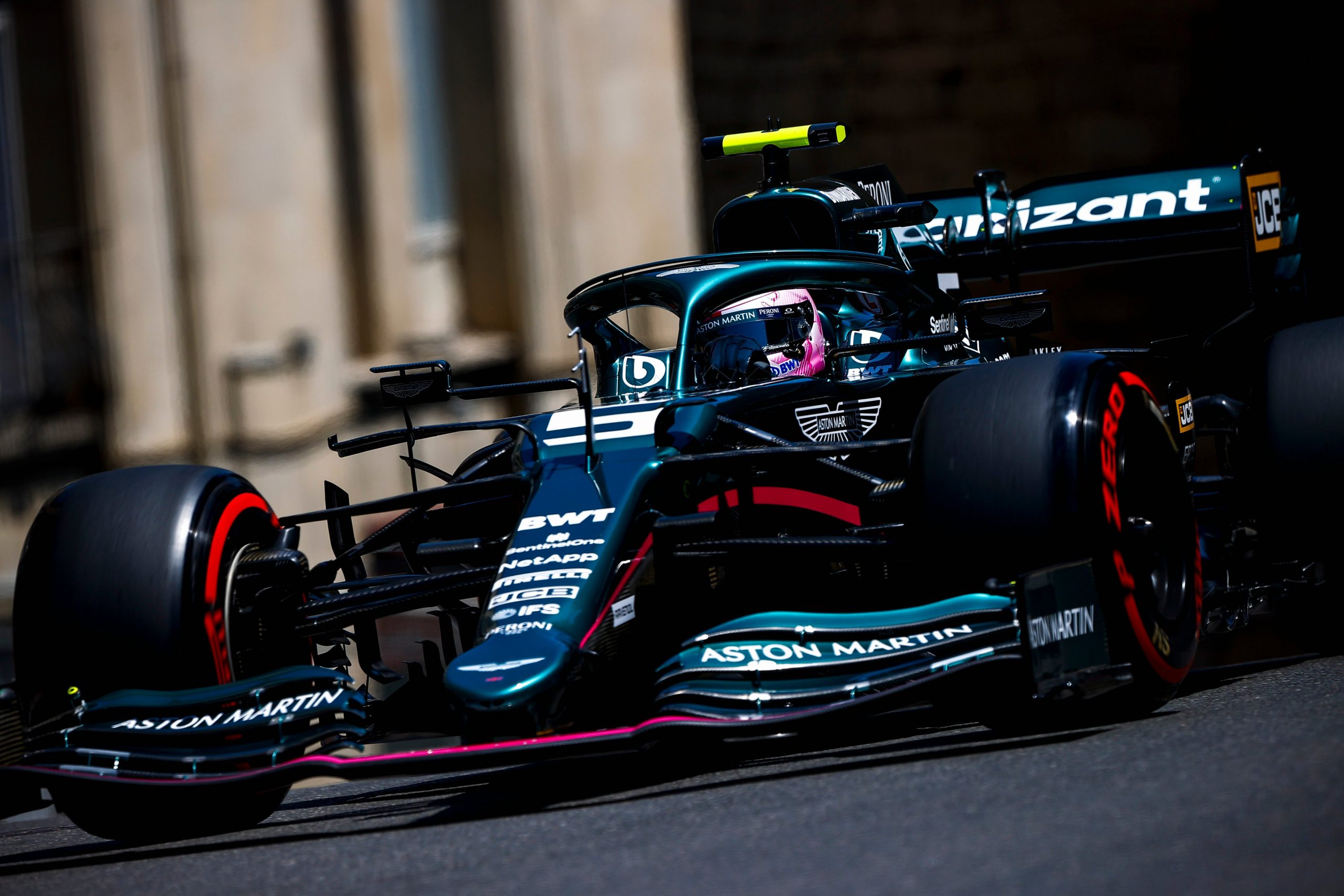 Sebastian Vettel, oh poor Seb, had to digest the fact that he could've gone faster than Bottas, after all the gap was just 0.029secs, if not for DR crashing. Damn you, Daniel! Nothing else to say, except that Vettel feels comfortable so it should be a fun race from P11 tomorrow, and hopefully, some more points are scored.
Alpine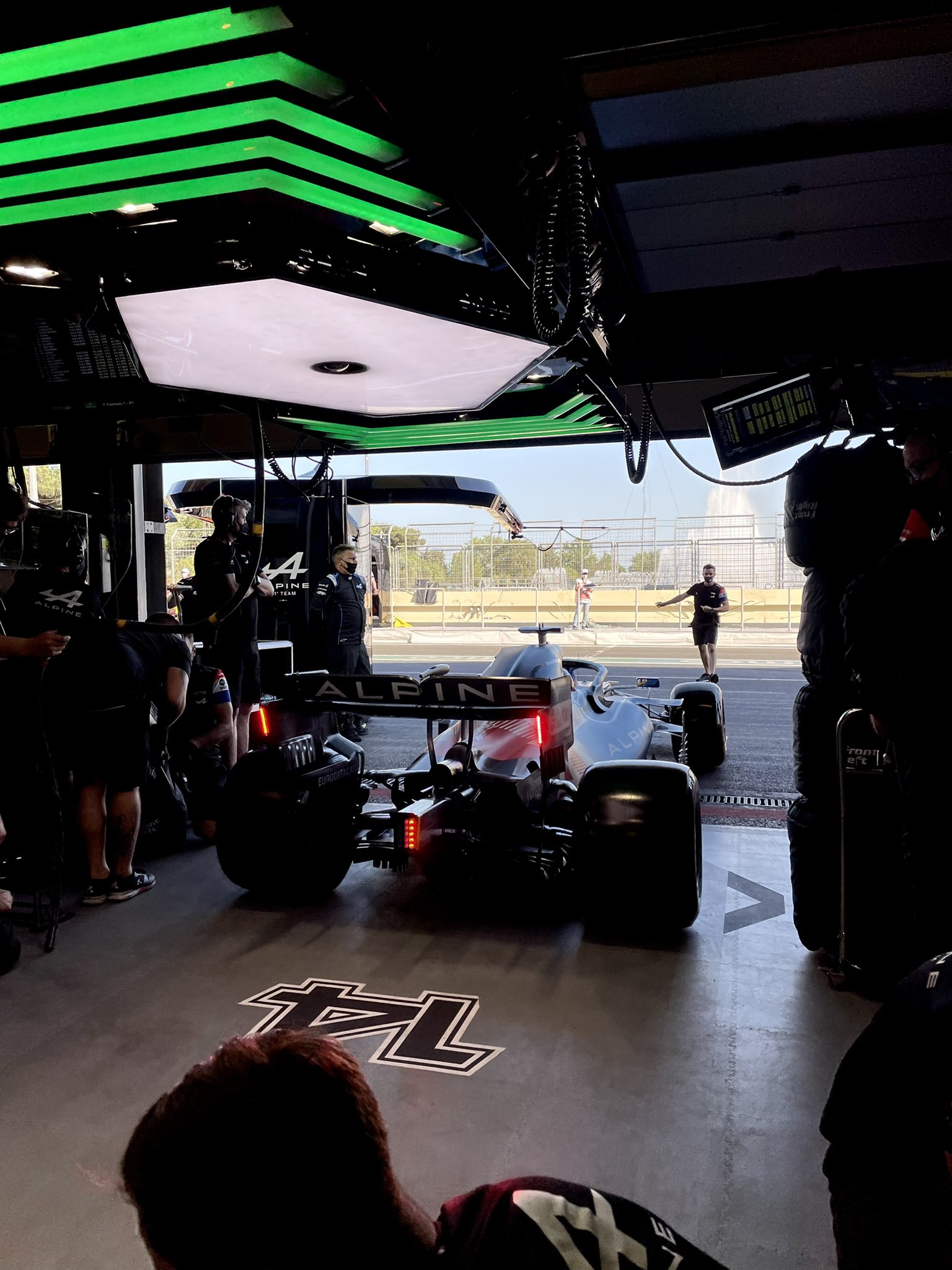 The Alpine drivers did a good job, but Alonso had the last laugh as he managed his way into Q3 with ease. Penalty for Lando means the two-time World Champ will start in P8, with Esteban Ocon in P12. Let's see if Nando has what it takes to score some points in the ever-so-tight midfield.
Alfa Romeo, Williams, & Haas
Tale of two events at Alfa as Kimi was angry with Nikita for almost putting him in the wall, whereas Giovinazzi literally put himself in the wall of T15, just like Stroll. Raikkonen starts in P14 while Antonio shares the back row with Lance.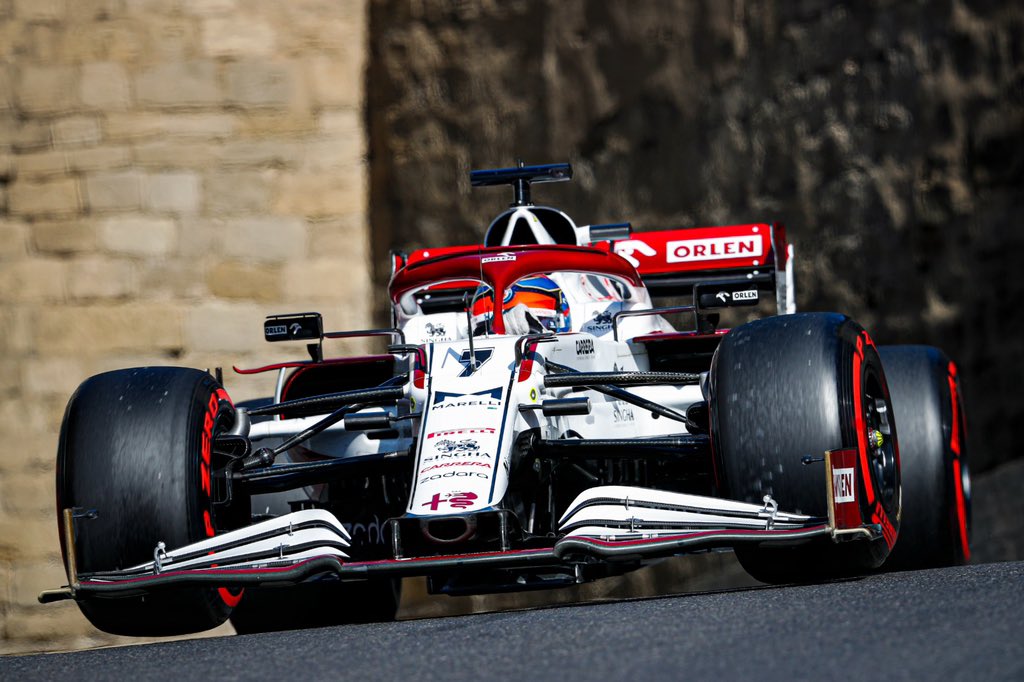 At Williams, it was a race against time as the team found a water pump leak in George's car at the end of FP3 meaning it now had to change an entire engine in just two hours which it did, kudos to them. Although that didn't guarantee much, Mr. Saturday kept on doing the great work as he made his way into Q2, promising himself P15. For Latifi, it will be one place behind, P16.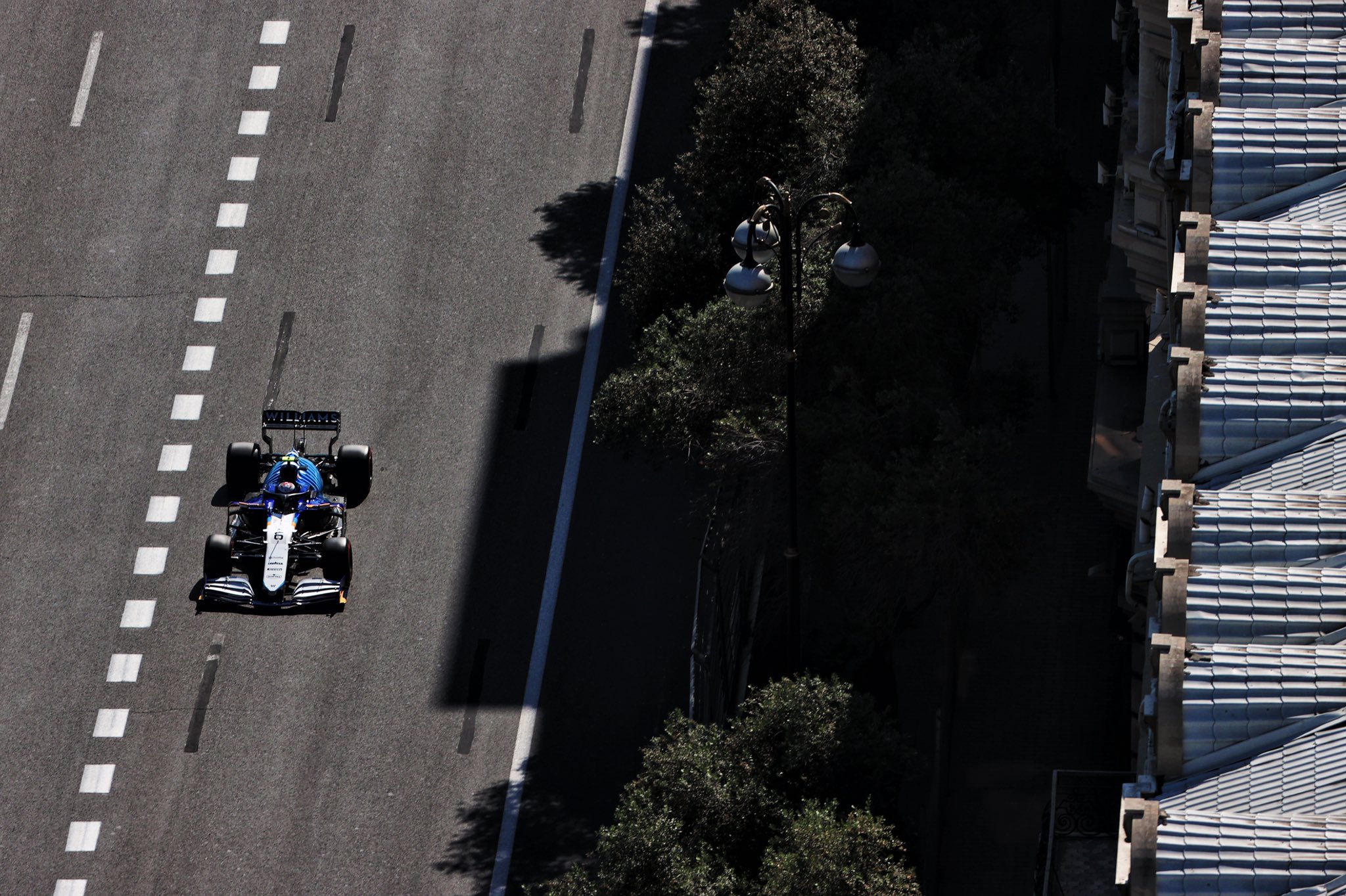 Last and certainly still the least, the two Haas drivers have a new job in hand – keep Lance and Antonio behind for as long as they possibly can because, fun! Mick Schumacher starts in P17 with his teammate in P18.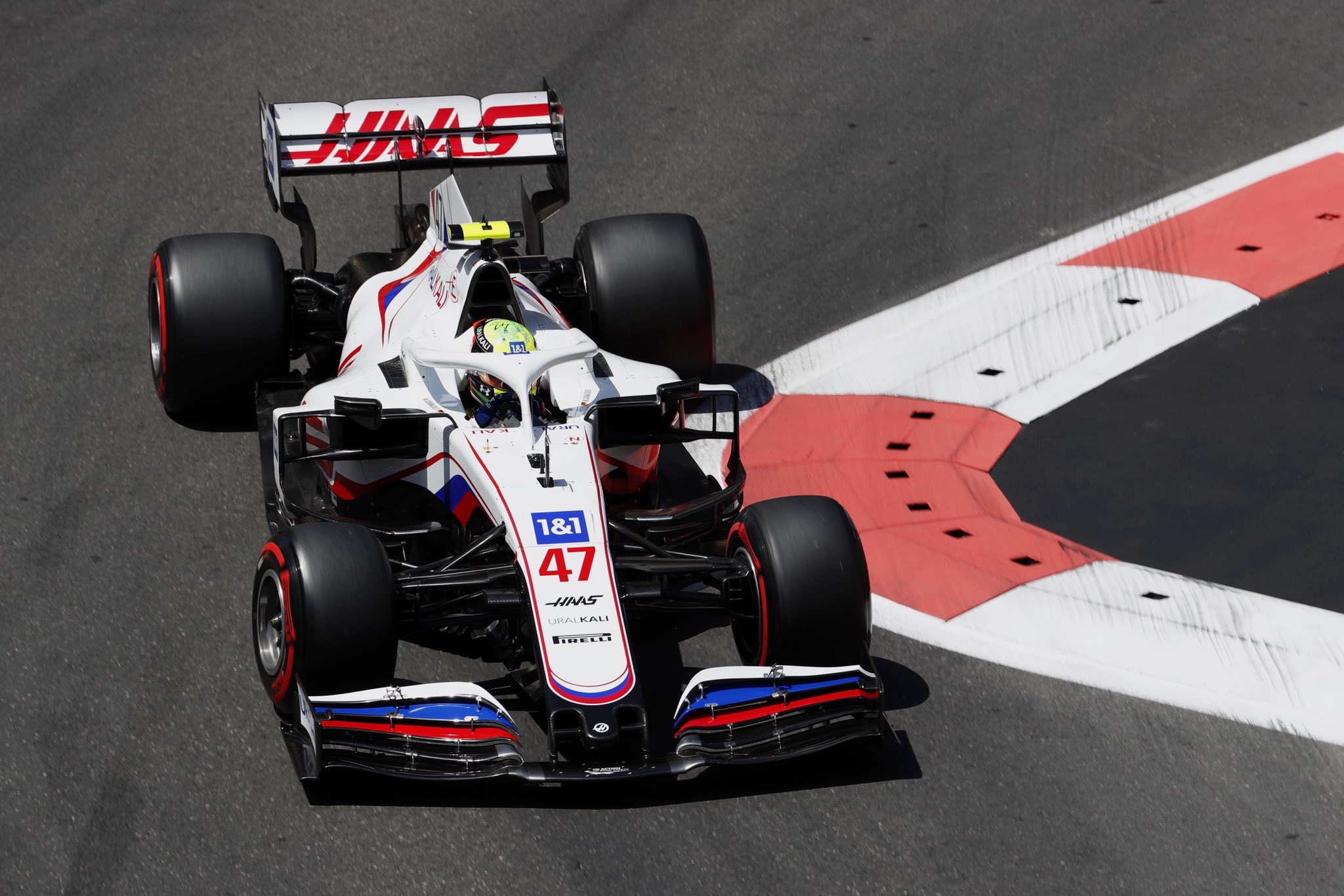 In a session where 25% of the grid managed to crash and bring out the Red Flags four times, it would be intriguing to see how the drivers tackle the circuit tomorrow and find the limits without crashing. 51 laps of the 6.003km Baku City Circuit coming tomorrow. Stay tuned!