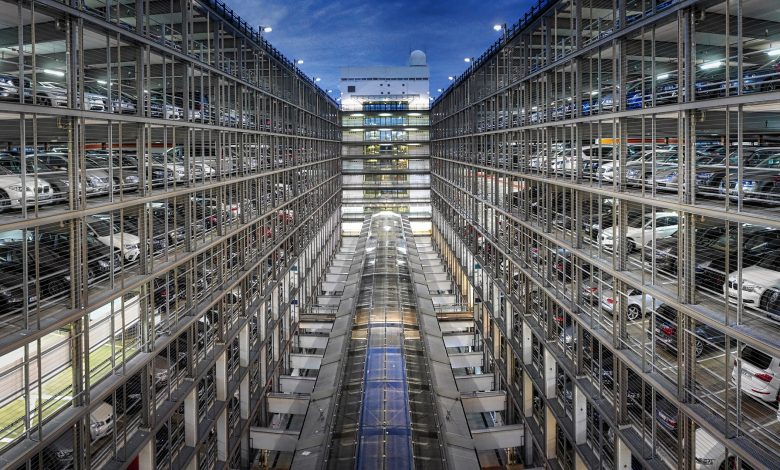 Fancy number plates aren't the only 'car accessories' that one can pay for in millions for a car they own. I mean, in places like London or NYC or Hongkong, parking is a huge "feature" to pay extra for. It's of course optional! Now, there are parking spots that cost as much as a car, if not more. But that's just another day if you live at Asia's priciest address.
According to sources, a car parking bay at the exclusive Mount Nicholson development on The Peak sold for more than HK$10 million (US$1.3 million), smashing a world record set in 2019. The luxurious development overlooking the city's Victoria Harbour is also known for some of Asia's most valuable homes that can go for over HK$77 million ($9.9 million).
The developers, Wharf (Holdings) and Nan Fung Group, sold 29 parking spaces in phase two and three of the luxury project through a closed tender to homeowners last month, with one of the spots selling for over HK$10 million. With a standard parking space measuring around 134.5 sq ft, the transacted price works out to HK$74,350 per square foot.
"It is definitely the most expensive car parking spot in Hong Kong," said William Lau, a sales director at Centaline Property Agency's branch on The Peak to the SCMP.
The new deal broke a 2019 world record for the most expensive parking space of HK$7.6 million (around $979,000), which was also set in Hong Kong for a spot at The Center. But this seems like an annual affair now, as in 2018 a Hong Kong couple also purchased a parking spot for HK$3.4 million ($433,000) in the luxe Ultima residential property in Kowloon. Interestingly, nine months later they flipped it for HK$6 million ($760,000). I hope you now get an idea of the real estate value at one of the world's biggest trading centres.
With rapidly decreasing landmass, one's left are witnessing a skyrocketing surge in prices. Hong Kong packs over seven and a half million people into 1248 sq km, making it one of the most densely populated cities in the world and one of the most expensive to live in. The crowded space attracts a huge premium, whether it is for living in or parking a car. And with ever-growing business, trade and opportunity, the city attracts more investors and residents every other day.
Like many major cities, Hong Kong has also developed a huge speculative market for property. In recent months, its luxury home market has seen record-breaking transactions as buyers' confidence has returned with an easing of the pandemic. In May, a house on the Peak secured a record rental price of $210,000 a month. In automotive language, that's like paying your landlord with a brand new Lamborghini Urus every month (One happy landlord that must be).
The details of the owner of the new priciest parking spot still remains a mystery, same goes for the occupant of the space. I just hope it won't hunt down the owner in dreams and ask "What did it cost?", like child Gamora.