News
Mahindra teases slick door handles for the upcoming XUV 700! Spoiler Alert: They are Tesla-esque..
The homegrown automaker has revealed their new flush door handles which will be segment-first on its soon to be launched XUV700.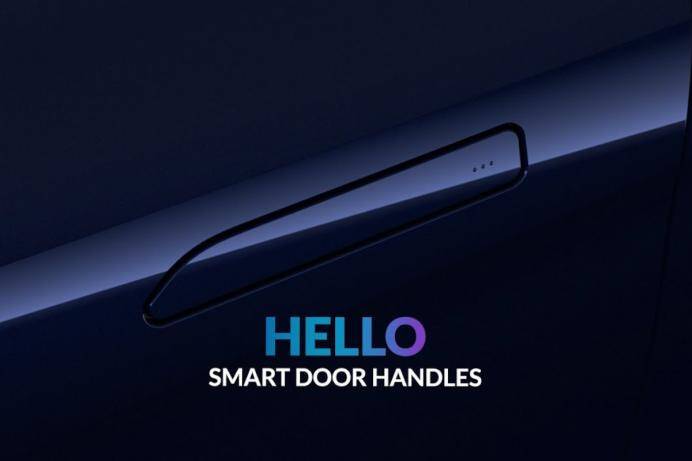 Mahindra, the Indian auto giant, has been previewing some of the XUV700's segment-first features in a build-up to the SUV's upcoming global debut. In the same thread, Mahindra has recently released a teaser video providing a glimpse of the upcoming SUV's flush pop-out door handles.
The flush pop-out, smart door handles are a feature that has been seen on vehicles in the luxury segments such as the new Mercedes S-class, Aston Martin and some Jaguar and Land Rover models. However, it is not clear if the door handles will feature a power-operated pop-out function or will be a simple lever-type arrangement.
Here, check it out:
Dubbed as smart door handles, the handle has three dots in the teaser which appears to be a sensor but we have to wait a little longer for an official confirmation. This feature is expected to be standard across the XUV700 range.
The automaker has also previously confirmed other latest features on the upcoming XUV700 like voiced guided-over speed warning alert, panoramic sunroof and speed assisted headlamps.
The Mahindra XUV700 will find a place above the XUV500 and take on the likes of the Tata Safari, MG Hector Plus and the Hyundai Alcazar.