News
The Jimny has been spied testing on Mumbai roads sans any disguise!
The Jimny's launch is imminently approaching closer, given how now the car is being tested without any camouflage on.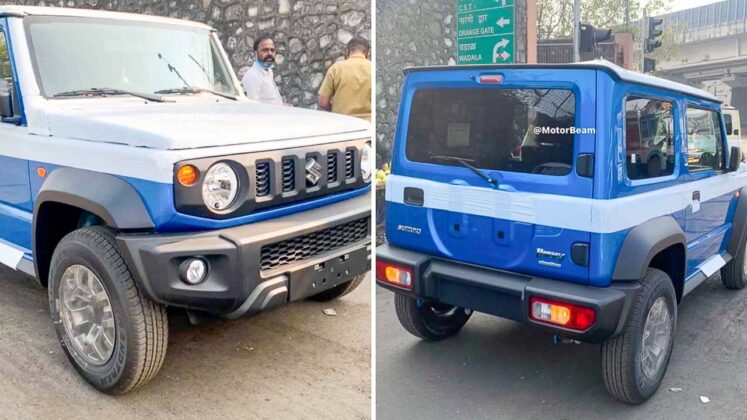 Those waiting for the Jimny's launch now have something new to be excited about- the car has been spotted undisguised testing on the roads of Mumbai. What's interesting is that the model spied is the 3-door and not the 5-door which was spied testing a few months ago.
Once the official confirmation came through from Maruti though that the Jimny was on its way to India sometime next year, there was quite a bit of talk about the car once again. Now, the car has been spotted testing on the roads in Mumbai, and it could point towards a possible announcement by Maruti in the near future.
The 3-door version being tested seems to hint toward Maruti aiming to compete with the Thar and possibly even the Gurkha, though the most important factor will be pricing. The car will slot into a unique category, and hence sales may not be in high volumes, and also something which will play a factor is the semiconductor shortage, which might see Maruti focus on producing fast-selling cars rather than such catered-to-a-specific-niche models.
We should expect some updates soon enough from Maruti, and we can expect a possible launch window of sometime mid-to-late next year. All we can do is wait it out, so let's see what comes of it! Here is a more detailed report about the car.