Motorsport
Mick Schumacher and Antonio Giovinazzi to be reserve drivers for Ferrari in 2022
Mick will fulfil these duties alongside his full-time role at Haas while Antonio will be serving as a full-time reserve driver for the team.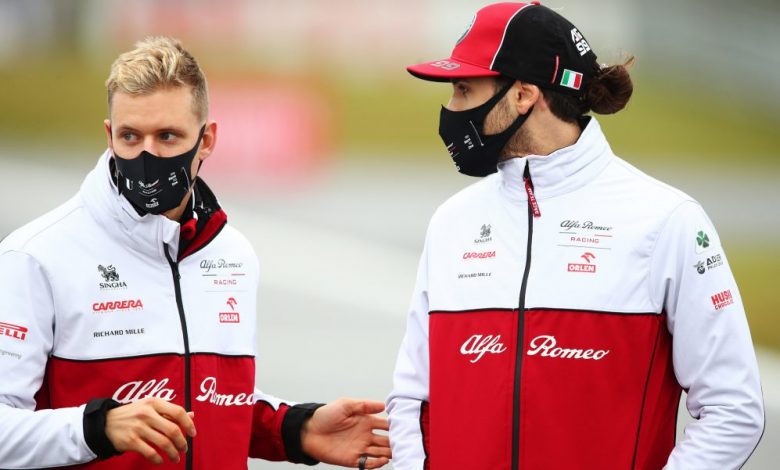 Ferrari boss Mattia Binotto has confirmed that Mick Schumacher and Antonio Giovinazzi will fulfil reserve duties for the Ferrari-powered cars in 2022. Antonio would attend 12 races next year with Ferrari and be ready to fulfil his duty in case any contingency arises, while Mick will be a reserve for the remaining 11 races. Mick would also continue racing full-time in F1 with Haas as well.
Ferrari also confirmed that if the situation arises, Giovinazzi would fulfil the same role for the other Ferrari-powered teams on the grid, i.e. Alfa Romeo and Haas; which is similar to the situation for Mercedes-powered teams, wherein their reserves Esteban Gutierrez and Stoffel Vandoorne are available for customer teams McLaren, Aston Martin and Williams as well. Giovinazzi will continue to do simulator work for Ferrari in the meantime, while also doing a full season in Formula E with Dragon Penske Racing.
Ferrari boss Binotto also said that as both were Ferrari Academy drivers, they would likely have more chances in 2023, possibly even at Ferrari given how Carlos Sainz's contract runs out at the close of 2022. In the case of Ferrari opting for Schumacher in the race, his place would be taken by Haas' own reserve driver Pietro Fittipaldi. The Brazilian raced two races at the end of 2020 for Haas after Grosjean's fiery accident, so he's quite well-versed with the team as well.
Hence, though unlikely to happen there's a slim possibility we could see a Schumacher back in a Ferrari in 2022! It would absolutely melt the Tifosi's hearts and those of F1 fans as well, though for now, it's just a possibility. This is only the second announcement for new 2022 reserves since Piastri's Alpine appointment just over a month ago.