Formula 1
Here's our report card for the top 10 F1 point scorers from 2021
From world champions to outstanding performers, 2021 saw stand-out performances from many drivers. Here's how we rate the top 10 point-scoring drivers of 2021.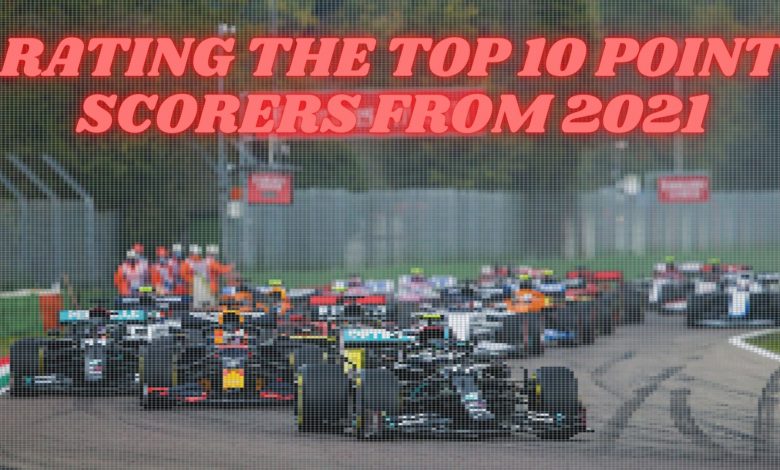 It's been almost a month since our beloved 2021 F1 season ended. Beloved because 2021 was a season like no other for F1. An element of unpredictability was seen in the sport, as even the best of the best made mistakes, the title rivals had multiple run-ins, crashes and we saw a few surprise winners and results as well.
It was so over-whelming that it took us a month to come up with this post. Rating the top 10 point scorers this season was no small feat as almost everyone performed to their absolute limit. Careful there I said ALMOST everyone, not everyone! So, without any further ado, here's how we rank the top 10 point scorers of 2021.
1st: Max Verstappen (395.5 points)
The world champion had a stellar season, and though he is only 8 points ahead of P2, the numbers don't show the whole picture. Crashes that occurred through no fault of his own cost him at least 70 points, given how he lost crucial ground in Baku, Silverstone, Hungary and Monza.
The rest of his season has been mega though. He took 10 poles- double that of the next driver and led more laps than every other driver who led a lap, all combined! If that still somehow fails to impress you, those other drivers include the all records breaking, 7-time World Champion Lewis Hamilton who was in Mercedes that won their 8th consecutive constructor's title. There's no doubt his season has been beyond amazing, and were it not for a few confusing decisions and bad luck, he'd have the championship wrapped up well before the last round. A fantastic season then, for the Dutchman.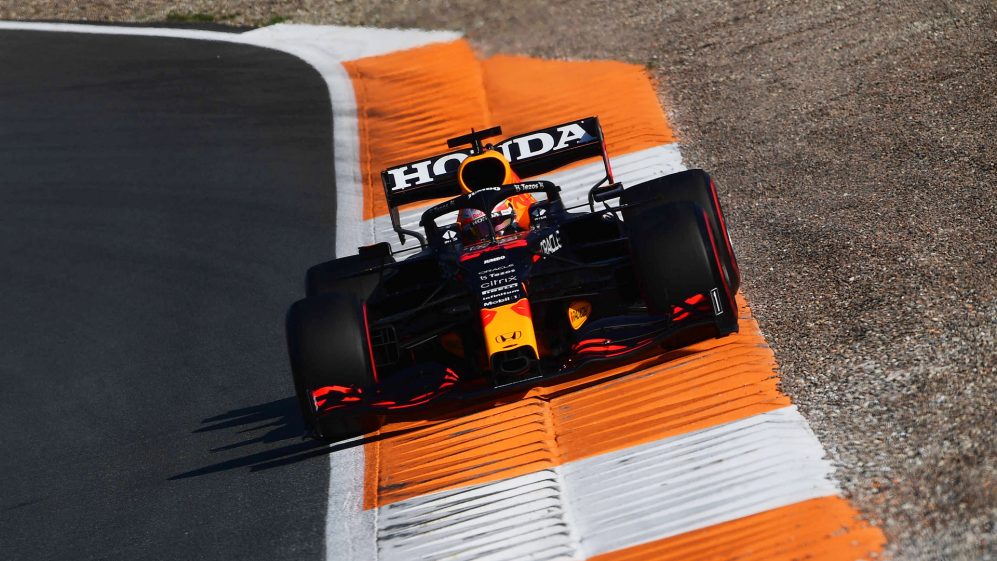 Rating: (9.5/10)
2nd: Lewis Hamilton (387.5 points)
The 7-time world champion was on another level this year, though in the end he fell just short- by 8 points to be precise. Crucial points and ground was lost in races like Baku and Hungary, and he seemed more prone to mistakes this year than he had been in the past few years. And you could use the same lines to describe him as you could Max this season. If it were not for a few confusing decisions and bad luck, he'd have the championship too. NO! We're not entering the debate for Abu Dhabi GP. This was Lewis' year despite him not winning the championship. In fact, this would be the best way to not win a championship. You prove your worth even after 7 titles and that it never is just a good car. Even though he didn't win it, not a single fan questions him because of how he performed at Abu Dhabi. For almost 45 of the 58 laps, he was P1 and that too by a margin of 11 seconds or so by Lap 57.
His prowess, just from the numbers is that even when he had half the poles compared to Max and him having a terrible first half of the season, he was level on points with Max at the last race. There was a title challenge in 2017 and 2018 in the form of Vettel and Ferrari, though Max was a different breed this year. Max and Lewis share a trait of being perfectly calm in situations where even we fans were nervous. Club that with consistency and a good team and you have the best championship fight you could ever hope for. There were supremely stellar drives this year from Lewis, such as in Portugal, Spain, Russia, and most notably Brazil. It was a fantastic year for the Briton, though he will come guns blazing into 2022, that's for sure!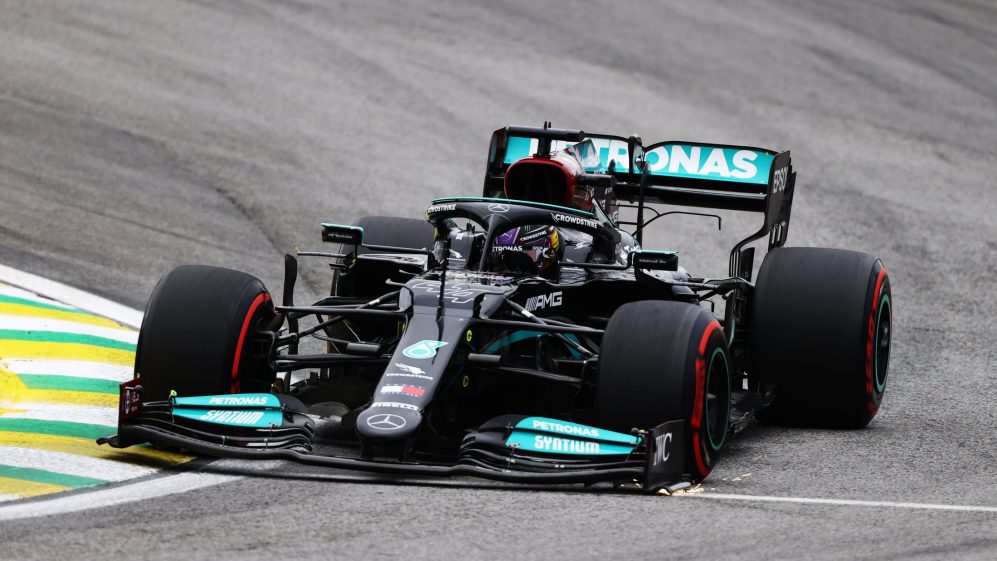 Rating: (9.5/10)
3rd: Valtteri Bottas (226 points)
This is a curious case. Sometimes Valtteri was good, other times he wasn't. Mostly he wasn't. This isn't the consistent Valtteri he was in 2019, when he was consistent and speedy, being the only real challenger to Lewis. Few of his races have been great, mostly been meh and sometimes unfortunately also been rubbish. His team spirit was very much out there and his respect has kind of dwindled down because of that attitude. What added more to that fire was a stellar performance from the Minister of Defence, Sergio Perez at RedBull.
For instance, take the 3 wet races of the year- Imola, Hungary and Turkey. He was just nowhere in Imola and Hungary, but he dominated the field in Turkey. Another instance of his meh performances would be Silverstone, where he was unable to hunt down the slower Ferrari of Leclerc and fell back by quite an embarrassing margin, or how in Saudi Arabia while despite finishing 3rd, he overtook the much slower Alpine of Ocon on the run-up to the line, on the last lap after being unable to pass the Frenchman for the entirety of the race. With him going to Alfa for 2022, this might well have been the year of his last win and podium.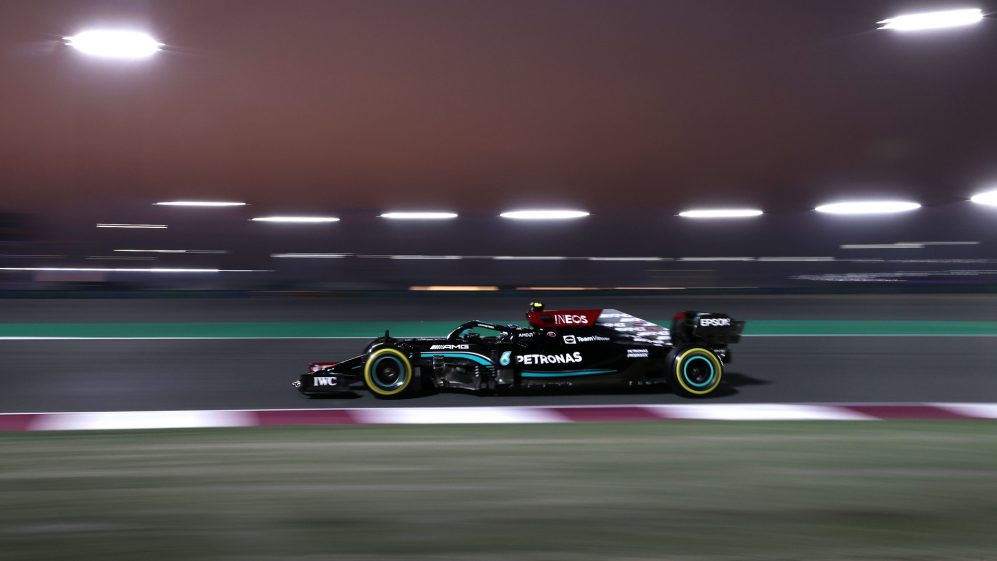 Rating: (7.5/10)
4th: Sergio Perez (190 points)
Though he scored fewer points than his wingman competitor in the form of Bottas, there's no doubt Checo has been one of the stars of the 2021 season. A brand new team, a brand new car and one of the sport's best as his teammate, Checo had the tallest mountain to climb this year. He did falter on a few occasions, though that was expected, and despite it, he proved in the end why he is regarded as highly as he is. All bow down to the Minister of Defence.
There were mistakes made by him all throughout the year- spins during the race in Imola and Silverstone, crashing out on his recon lap to the grid at Spa, and his qualifying, especially during the initial part of the season. However, as the season progressed, so did he. It was messy, but he did manage one win at a chaotic Baku, and picked up a few more podiums at France, Turkey, USA and Mexico to cap off a good season. He was also the ultimate team player- look at the races in France and Abu Dhabi as an example. One of the more overlooked drivers this year, Checo could well be in for a solid 2022! In fact, the fight that he gave to Lewis were better than what his teammate could manage as he was able to beat Lewis through his IQ and skill simultaneous. Kudos to him for giving us so much of entertainment.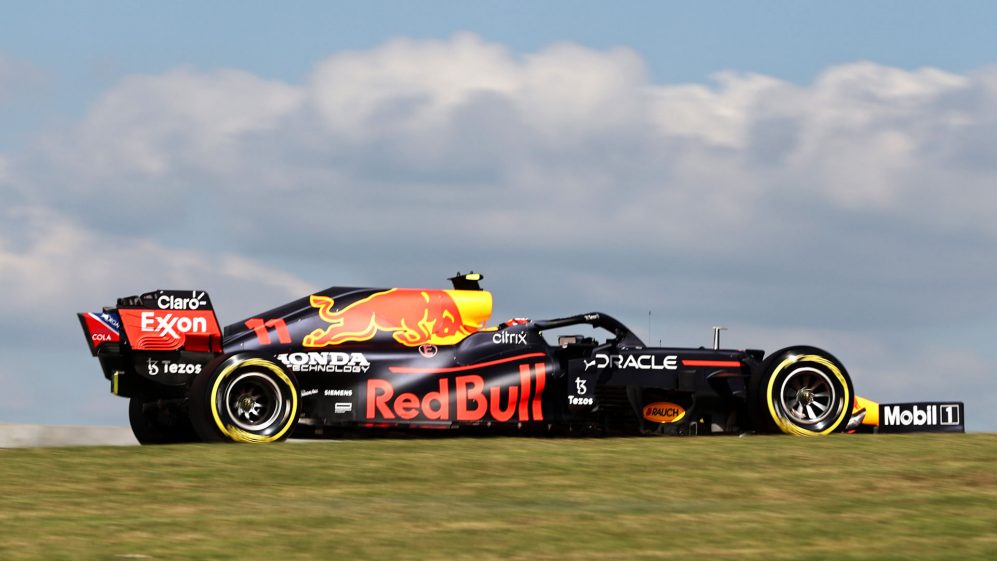 Rating: (8.5/10)
5th: Carlos Sainz (164.5 points)
I mean, I think I saw him on TV like 5-6 times during the season after all but, he never let that allow himself to be forgotten as a racing driver. Carlos has been for me the standout driver of the year. To jump into a brand new team, with a car concept you're not used to, against one of the sport's finest- Carlos was AMAZING to have overcome all that and still finish in P5 in the standings! That's two places above Ferrari's poster boy Leclerc who's been in the team for longer AND is regarded as an overall better driver. But, honestly their pairing is so wholesome that I don't wish to ever pit them against each other.
Sure, he had luck throughout the season such as in Hungary when he got promoted to the podium post-race, Russia when an early switch to wets paid off, and more recently in Abu Dhabi when he was the lucky recipient of a podium finish after Perez's sudden retirement. However, his results have been no fluke- he scored points in 20 out of the 22 races held this year, with the only exceptions being Portugal and France, and even those weren't his fault! One of the cleanest and most consistent drivers on the grid, Carlos has been one of the stars of the year, and I'm certain the "Smooth Operator" will give us palpable excitement in 2022!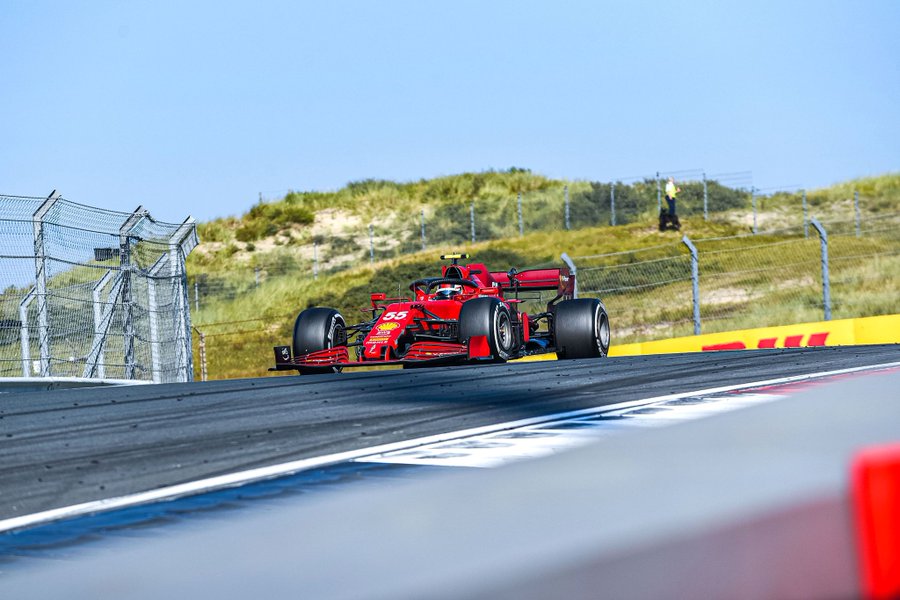 Rating: (9.5/10)
6th: Lando Norris (160 points)
At the start of the season, he was the standout driver. The star in many people's eyes. His podiums in Imola, Monaco, Austria and Monza all ascertained this further, but by the end of the season, he fell off the pace. So, a simple question is on everyone's minds- what happened to Lando in the latter half of the year? And I mean apart from his snub attitude.
His drives at the start of the year were nothing short of phenomenal. He performed superbly regardless of the track, and no matter how his much-experienced teammate Ricciardo struggled, he delivered every race- even lapping Daniel in Monaco! So, what happened? After his stupendous pole position at Sochi, his season started to fall apart, slowly. Bad luck saw him take very few points from tracks he should've taken more points at, such as in Qatar and at Mexico when he took very few points from the weekend despite showing promise. Regardless of how his season ended, we saw a glimpse of what could well be the Lando of the future this year, and you can be damn sure he will bring his A-game next year, upping the ante even further!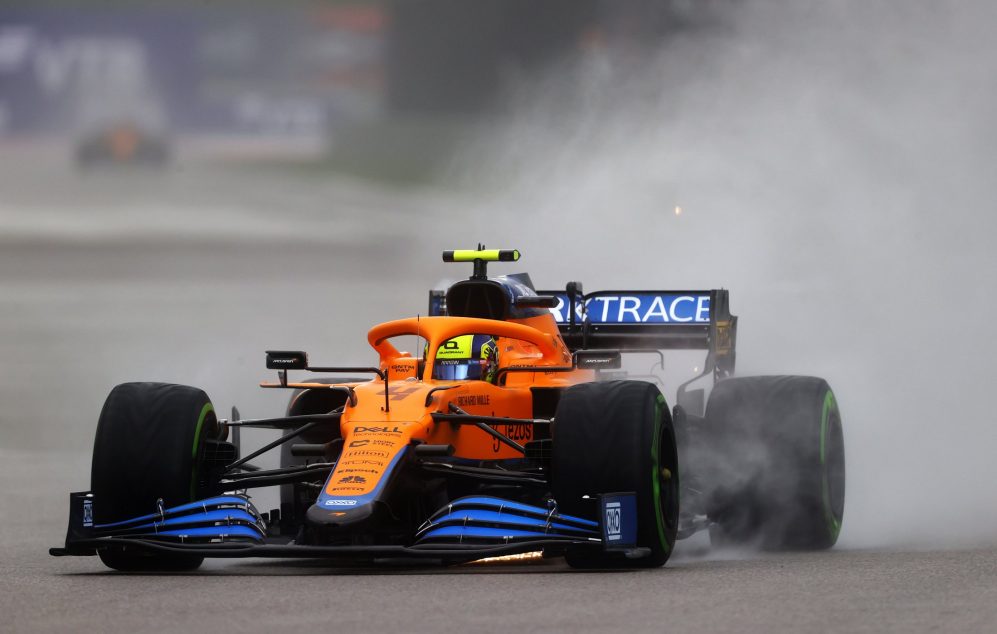 Rating: (8.5/10)
7th: Charles Leclerc (159 points)
Ferrari's poster boy Leclerc had an up and down season. He took two poles, one at his home track of Monaco and the immediate next race at Baku. The caveat? He only took one podium, though by no means do the numbers tell the whole picture of Leclerc's season.
Bad luck struck him on various occasions, such as in Monaco when the team forgot to do a small thing called a "thorough inspection of the car after a crash", Hungary when Stroll used him as a braking point and Russia when a strategic gamble failed to pay off. However, the pace he showed throughout the year was nothing short of AMAZING. Take the example of Silverstone. He managed to fend off the supremely quicker Mercedes cars, only to eventually fall prey to their superior pace with just 3 laps to go.
He could've WON the race on a track that absolutely did not suit the car's characteristics, and he very nearly did so as well. Bad luck plagued him all year, and I don't blame any Ferrari fans who cried at the conclusion of the British GP (guilty as charged). However, we can be rest assured Ferrari will bring their A-game next year, or even if they don't then Ferrari fans can always say the words now inscribed onto their heads. The 6 golden words: "Next Year Will Be Our Year"!
Rating: (8.5/10)
8th: Daniel Ricciardo (115 points)
The Aussie was touted by many to be the one to lead McLaren's charge. He was expected to win races, take podiums and give McLaren their first win since Brazil 2012. Guess what? He achieved the latter in fine style, finishing 1st at Monza, with teammate Norris just behind in 2nd! The bad news? The rest of his season was mediocre at best.
The first half of his season was forgettable to put it lightly. It was reminiscent of Vettel's 2020 Ferrari campaign in some ways, with him even getting lapped by teammate Norris at Monaco- a race he had won 3 years prior. There was a lot of paddock talk and speculation all throughout the year as to what could happen to him, but the events of Monza surprised everyone.
P3 in the Sprint and P1 in the race, Daniel had achieved what no McLaren driver had been able to achieve since Brazil 2012- win a race. Stand on the coveted top step of the podium wearing overalls adorned by the hard workers from Woking. And then, it was followed up by no more podiums, and a handful of points at best to close out the year. His campaign had many lows and one high, though given how 2022 is a clean slate for everyone, Daniel might just bounce back in 2022!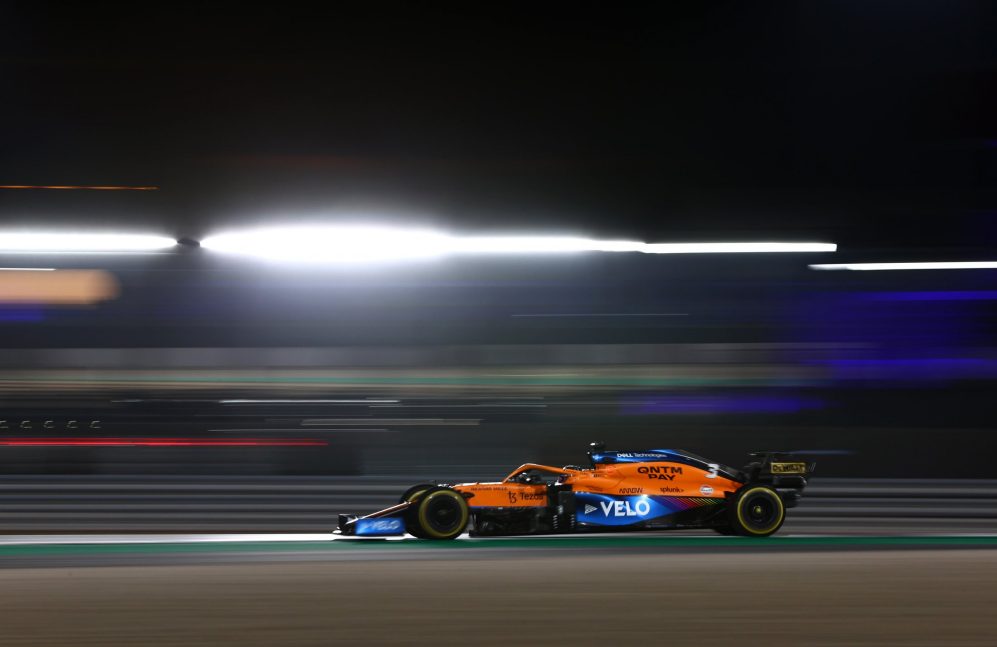 Rating: (7.0/10)
9th: Pierre Gasly (110 points)
Pierre was just like Carlos this year- not being shown on TV yet still slowly and steadily taking points one by one and single-handedly carrying the entire team's points hopes. In a midfield as competitive as 2021's, AlphaTauri's points hopes rested on a few essential factors- they needed guts, glory, and Gasly to succeed, and guess what? They achieved exactly that!
Consider this- he finished a mere 5 points behind Ricciardo, that too while driving an AlphaTauri! He was well and truly the class leader in the so-called "Formula 1.5 or F1.5", with Mercedes and Red Bull in "F1" and Ferrari and McLaren in "F1.25". He finished P6 on innumerable occasions this year and even finished P4 on an odd day. Quietly and without causing any ruckus, he nabbed P9 and 110 points for AlphaTauri throughout the year. Also, to outscore your teammate by 78 points in a midfield car is no mean feat, though for Pierre it was a breeze, considering how he scored 110 points to his teammate Tsunoda's paltry 32! Pierre is hot property, and if Red Bull aren't interested in him, there's no doubt he isn't either. 2022 will be an incredibly crucial year for the Frenchman- he could change the course of his career depending on the results of this year.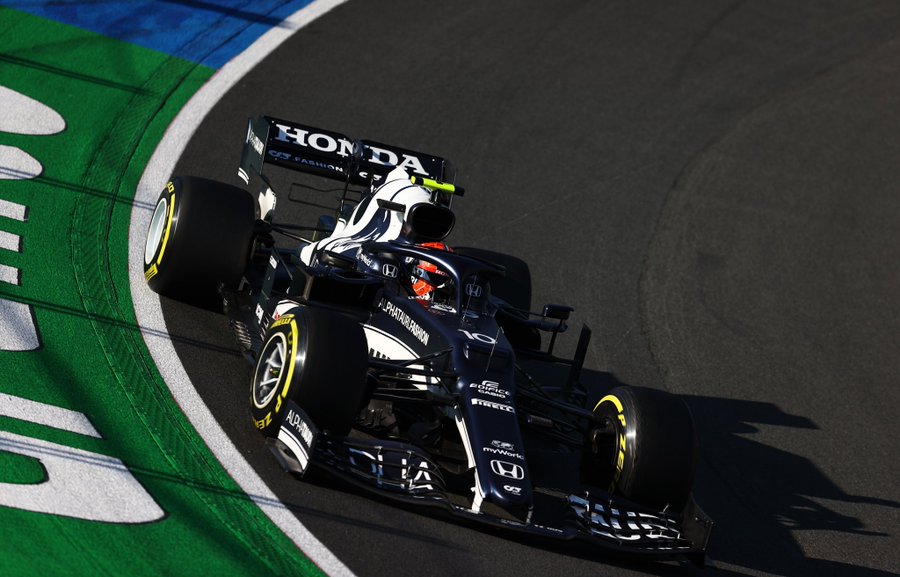 Rating: (9.5/10)
10th: Fernando Alonso (81 points)
Some believed he wouldn't be able to recapture the Fernando of the past. The shrewdness with which he annihilated his competition, outdrove his car and battled for points the car shouldn't be anywhere near, Fernando's return to the sport was a magnificent one, and he proved with his performances that none of the old Fernando had left!
He was magnanimous and stepped down for the greater cause of the team as well. The best example of this is Hungary, and if you haven't seen the way in which he defended the torpedo-Esque momentum of Lewis' Mercedes in a car not capable of regular Top 6 finishes, you need to do so straight away! There were a few mistakes and slip-ups, though that can be put down to rustiness due to having been out of the sport for 2 years! What he couldn't achieve with McLaren, he did with Alpine. he took his first podium since the 2014 Hungarian GP at Qatar, where he finished a stupendous P3, and scored a podium in his comeback season! With 2022 on the horizon, Fernando is not going to step down for a second, and we can be sure to see a rejuvenated Fernando in 2022. Who knows, if Alpine nail the regulation changes in 2022, we could be in for a rollercoaster of a year!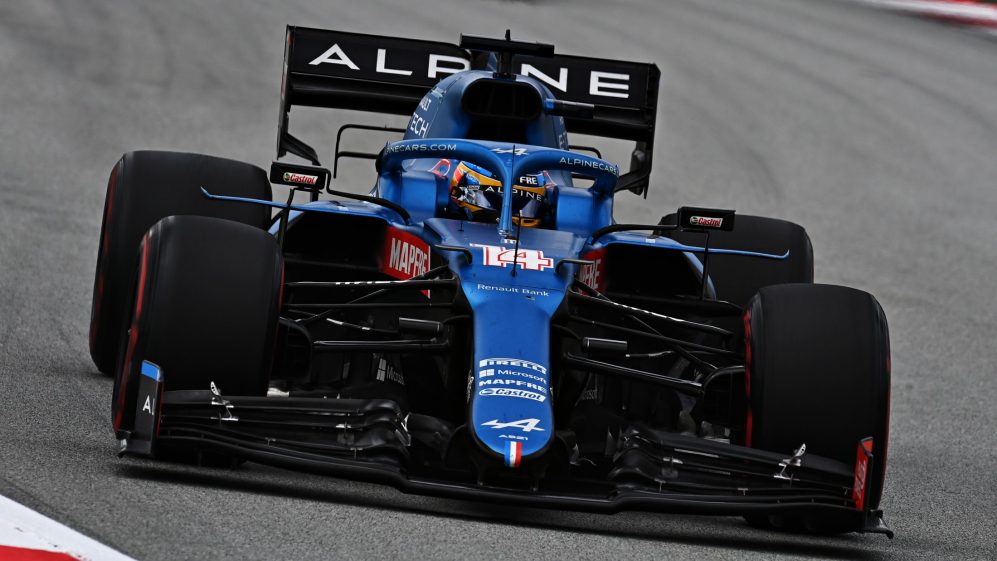 Rating: (7.5/10)