News
Here's a look at the Land Rover Defender 130's design sketches!
A patent filed showcases the design of the upcoming 8-seater, and these give a bit more of an idea as for what to expect.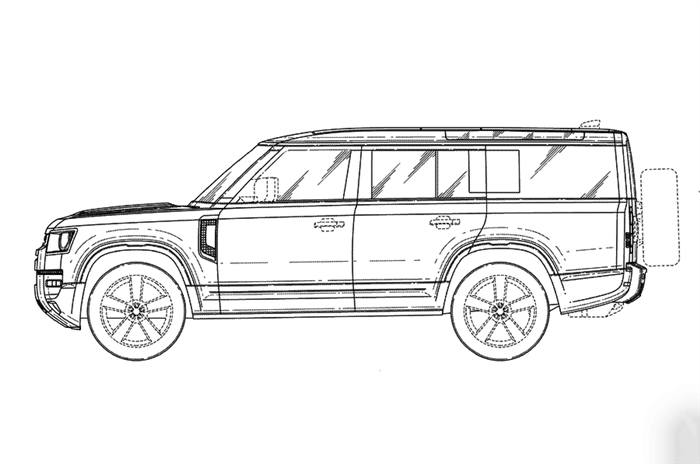 The Land Rover Defender 130's design sketches have been revealed thanks to a patent registered in the US. The SUV will be the most premium offering from the Defender family, and will rival the likes of the Audi Q7, Mercedes G-Class and BMW X7 globally. It will be significantly different from the already available Defender 90 and Defender 110.
The most obvious change on the outside will be that of the extended wheelbase, which now brings up the length of the car to just over 5.1m. It is expected that the engine used will be a 3.0L straight-six petrol engine which produces 360HP and has a 0.100 time of just 6.5 seconds. It is also possible that the 130 gets a diesel and an electric powertrain, though this is just speculation right now. What is most certain is that this will be the most premium offering in the Defender family, and hence it's safe to assume that the premium to pay will also be higher!
As for now, all we have are these sketches with us. Though there's not much more information at this point in time about the same, we can almost certainly expect an India launch, given how JLR brought the Defender 90 and 110 and also their diesel variants to the country in the past year. Let's just wait it out- shouldn't be long until an official picture is revealed by JLR themselves!