Formula 1
Christian Horner is still in love with Mercedes! Will have a Mercedes factory tour
In this episode of "Horner at it again", we find out how Christian Horner bags a Mercedes factory tour.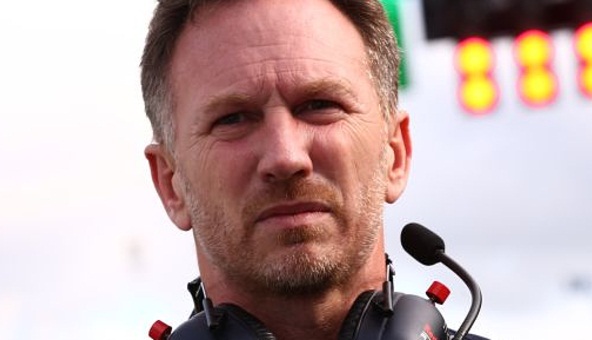 Seems as if winning the driver's title wasn't enough for the RedBull team boss, he still aches to see how Mercedes are doing with their development. This is a perfect example of Chatur Ramalingam from 3 idiots trying so hard to come first that instead of focusing on his own preparations, he spends his nights trying to put others away. And what happens? Well, he doesn't come first.
Christian Horner recently bid in a charity auction for a Mercedes factory tour and his £4000 bid beat everyone else's. Of course no one else was as interested in a Mercedes factory tour as Mr. Horner. Anyway, this was a charity bid so the proceeds go on to the Grand Prix Trust which provides for help, aid and advice to F1's trackside and factory based team personnel and has been doing so for almost 30 years. So, apart from saying he just wishes to "see how Mercedes are using their budget cap", he said this was all for a good cause.
Both Lewis Hamilton and Mercedes were left speechless after the driver's title was snatched away partly by Max Verstappen and partly by the FIA. Now, don't get me wrong, Max did all he could to be deserving of the title and whosoever got the title fully deserved it as they were level on points for the last race. But, the fact that Lewis led 85% of the race and a skewed application of rules by Michael Masi left him out of the title gave 2021 a bad name. I don't think even Max was satisfied enough and would want the 2022 title even more badly. Lewis handled himself pretty well, congratulated Max and Jos Verstappen, took a break and announced that he is now back. Maybe that is what got to Christian Horner. The amount of confidence Christian shows in other teams' developments rather than his own drivers is exactly why it took them 7 years for a driver's title and yet no constructor's title.
Christian Horner and Helmut Marko have often been the controversial figures of F1 and have taken a lot of flack for being the loud mouths that they are especially that one time their racist mentalities took over their personalities. Toto Wolff on the other hand has been the complete opposite and hence, it will be very interesting to see Toto's response on this factory tour. Who knows we might get that boxing fight between these two that we've all been waiting for! JK