Formula 1
This is the Ferrari F1-75 which Ferrari hopes brings them championship glory!
Ferrari's 2022 season F1 race car is red.... who would've guessed it?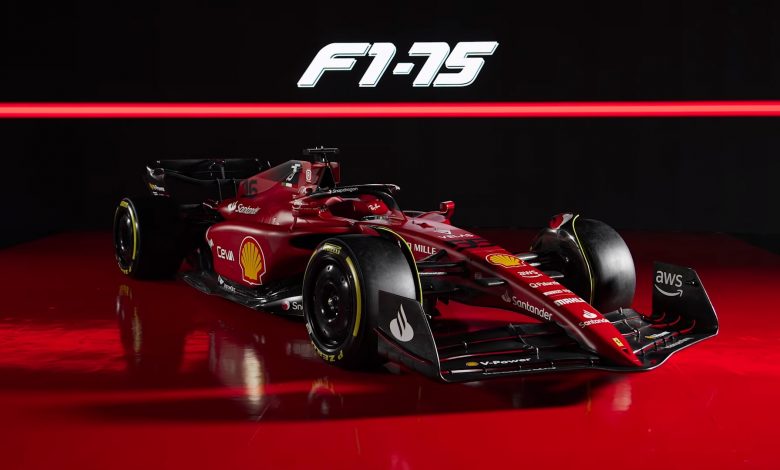 All jokes apart, the red and black combination definitely looks striking and something in that car displays might. I could be wrong. Ferrari have unveiled their 2022 F1 challenger, the F1-75! The event was live-streamed on YouTube, and saw team principal Mattia Binotto and drivers Carlos Sainz and Charles Leclerc show off the car. The team from Maranello have put out a real looker of a car- it will certainly turn heads!
Visible is the new partnership with Qualcomm, and the Snapdragon branding around the car is quite prominent. Santander branding is also visible on the car for the first time since 2017, and also a major sponsor missing is Mission Winnow which is an umbrella brand of Philip Morris International, who own the cigarette company Marlboro.
The F1-75 will be the car Ferrari hope will break its winning duck, with the team not having won a single race since the Singapore GP of 2019. Drivers Sainz and Leclerc seemed motivated as well, which is always a positive sign! Also note, the car we see here seems to be the actual race-spec car instead of a mule demo car, which is good to see as well, though we will only know the definitive car when we see it on-track.
So, the questions start- can they retain P3 at least? Can they win the title and please the high hopes of the Tifosi for the first time since 2008? Their confidence is running high, with them having apparently recovered 20HP with the help of partner Shell, with the overall shift of the sport to E10 fuel.
So, can the Italians finally do it? Can title glory be brought back to Maranello? Their 2020 and 2021 campaigns were certainly not up to the mark, however, the progress made by them over the past few months has been quite positive. Multiple podiums in 2021 won't satiate the hunger for a title by any means, and we can certainly be sure Ferrari are going to come back fighting!