Formula 1
This is Mercedes' W13! Their championship title contender for the 2022 F1 season
A return to the silver color scheme for the Silver Arrows.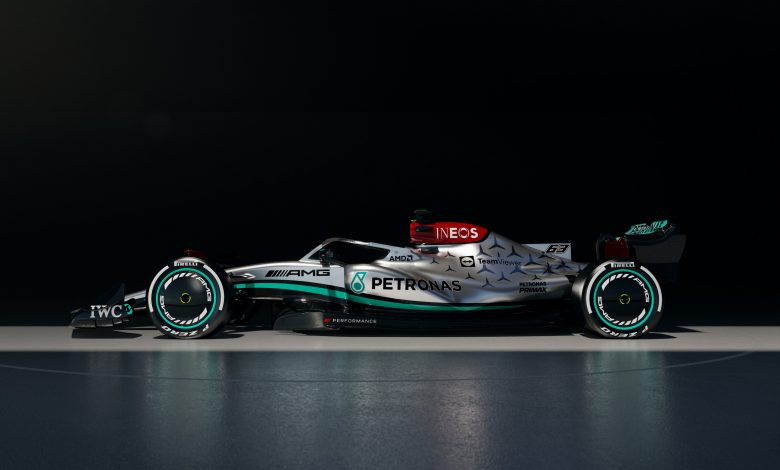 Mercedes-Petronas AMG F1 has taken the wraps off their 2022 F1 contender and they've called it the W13. It is the first time we've seen Mercedes in their traditional silver colours since pre-season testing in 2020, after which they chose to change the color scheme to an all-black livery starting from Austria 2020 and which ran till the end of the 2021 season.
The car will be piloted by 7-time world champion Lewis Hamilton and a rising star in the form of George Russell, who will both be keen to retain Mercedes' championship glory. The team has won every championship from 2014 bar the 2021 driver's world championship, which means that they've won the team's championship for 8 years in a row.
Hamilton lost out on the 2021 crown by the slenderest of margins, while Russell showed his mettle with a podium at the 2021 Belgian GP. Both drivers will no doubt be extremely hungry for the title, and if Mercedes unleash them and let them race no holds barred, we could well see George and Lewis have a titanic battle this year!
"It just takes you back to being a kid,"

"I think it's always exciting watching, I mean with this new era of car, we've never seen such a drastic change, right?

"So it's such a huge change in so many ways, that it's just been really interesting seeing the designers and everyone coming together to find the best ways of creating a masterpiece."

-Lewis Hamilton, Mercedes-AMG Petronas F1 driver
"It feels incredible, obviously Lewis and I have driven so many laps in the simulator of this. We've seen all the drawings, we've had so many meetings and presentations about it, but suddenly seeing it all come together, seeing all of the men and women who have put so much hard work and grit into making this, and coming together here, I think it looks incredible.

"And I think the silver [coming] back, we've had an incredible livery with the black in the past couple of years – but the silver back on track I think is going to look incredible."

-George Russell, Mercedes-AMG Petronas F1 driver
The reigning constructor's champions will be supremely keen to have a good season and bring both titles back home to Mercedes' factory in Brixworth. George will have to prove to the team that he is capable enough of leading the team to title glory once Lewis retires- he certainly won't want to end up being a perennial "wingman" like how his predecessor Valtteri Bottas was at the team! Regardless of anything else, there's no doubt that Mercedes will be a team the entire grid need to watch out for in 2022- for they will be coming back with vengeance and an ever-growing hunger to retain the title.