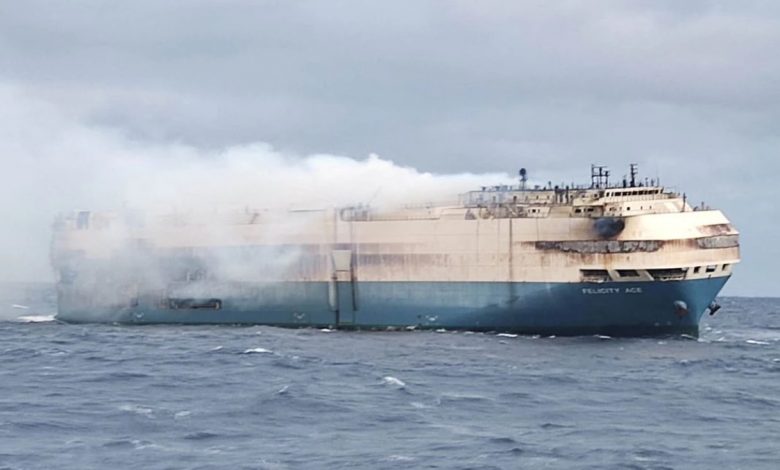 The cargo ship carrying multiple VW Group vehicles, the Felicity Ace has sunk in the Atlantic after being on fire for nearly two weeks. The ship reportedly sank some 400KM off the Azores islands, and rescue crews spent over two weeks trying to douse the flames but to no avail.
The entire crew of the ship was evacuated in time, but the cars are completely done for. Over 4,000 cars are estimated to have been lost at sea, and now the cars have to be rebuilt completely from scratch. There are also concerns about the sea getting polluted, given how it was carrying over 17,000 metric tons of cargo. You can read more about the incident here.
Dealers are already contacting customers, and are reassuring them that the cars will be produced and delivered soon enough. The authorities are on the search for wreckage and see if anything can be salvaged from this disaster. Regardless of what happens, it is a global tragedy which is a cause for concern for both environmentalists and auto enthusiasts alike.