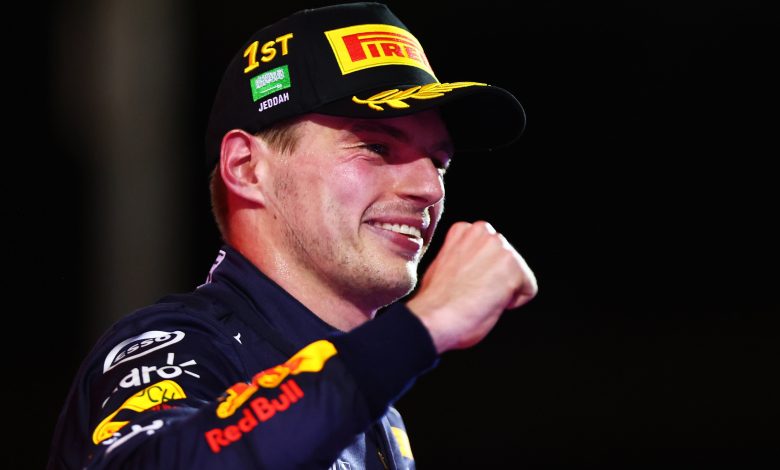 The 2022 Saudi Arabian GP might be remembered for the controversy surrounding the missile attacks in the nearby Aramco oil refinery on the day FP1 and FP2 was held, but the race weekend as a whole was incredibly tense! Qualifying was a crazy session, with each session having its share of unexpectedness- Q1 seeing Latifi crash and Hamilton make an early exit, Q2 with Schumacher's horrific crash and Q3 with Perez's maiden pole position. With such a dramatic storyline, the race was bound to be an amazing one- and here's the story of the 2022 Saudi Arabian GP.
The Race Start and Initial Few Laps
Sometime before the race started we came to know that Tsunoda would not be taking part in the race after a suspected driveshaft failure forced him to stop on his lap from the pits to the grid pre-race. With this and Mick Schumacher's withdrawal, it brought the number of drivers who would start the race down to 18- the first time so few drivers have participated in a race since the 2015 Australian GP.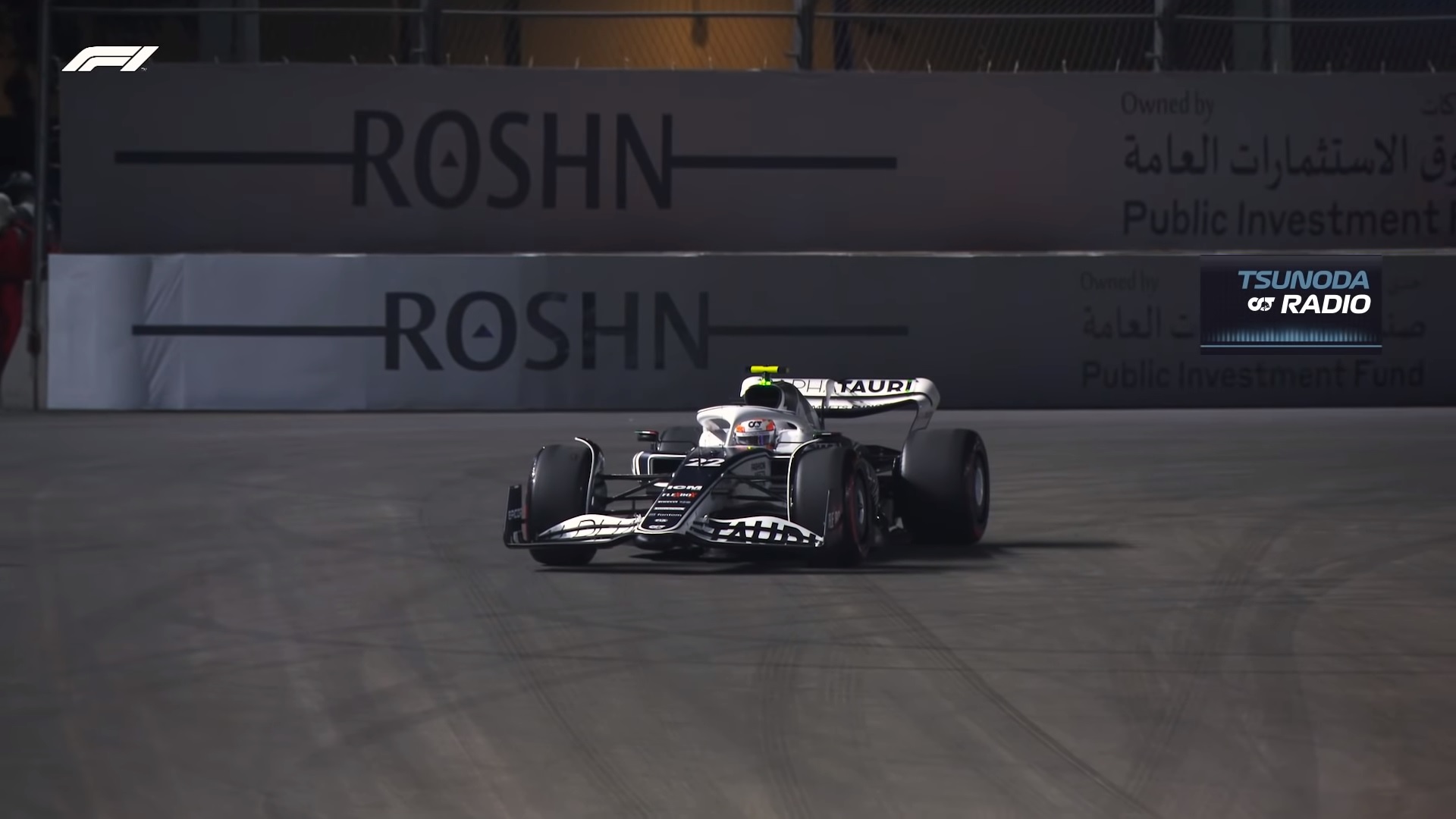 At the race start, Sainz lost a place to Max while Perez looked comfortable out in front. Further back, the drivers were all jockeying for position, with Russell looking for a way past the Alpine of Ocon. Guanyu Zhou had a terrible start, facing upshift issues before he even got to Turn 2 and dropping to last place. Kevin Magnussen and Pierre Gasly gave us a nice tussle in the first sector on the first lap, going side-by-side through a very challenging section with the Haas driver coming out on top. As the drivers roared onto the second lap, Perez led comfortably from Leclerc, who was followed by Verstappen, Sainz and then Russell who had moved up into 5th.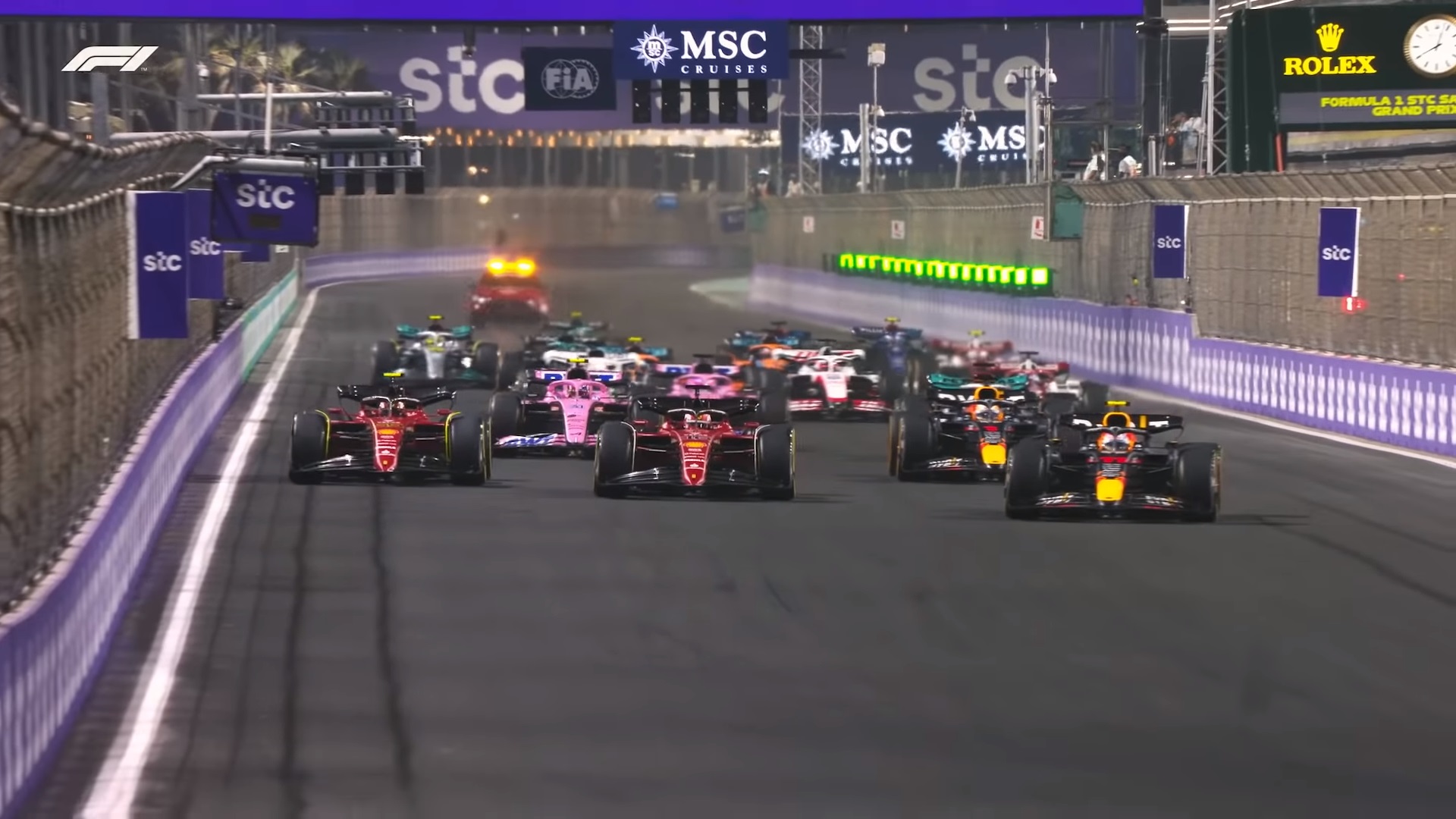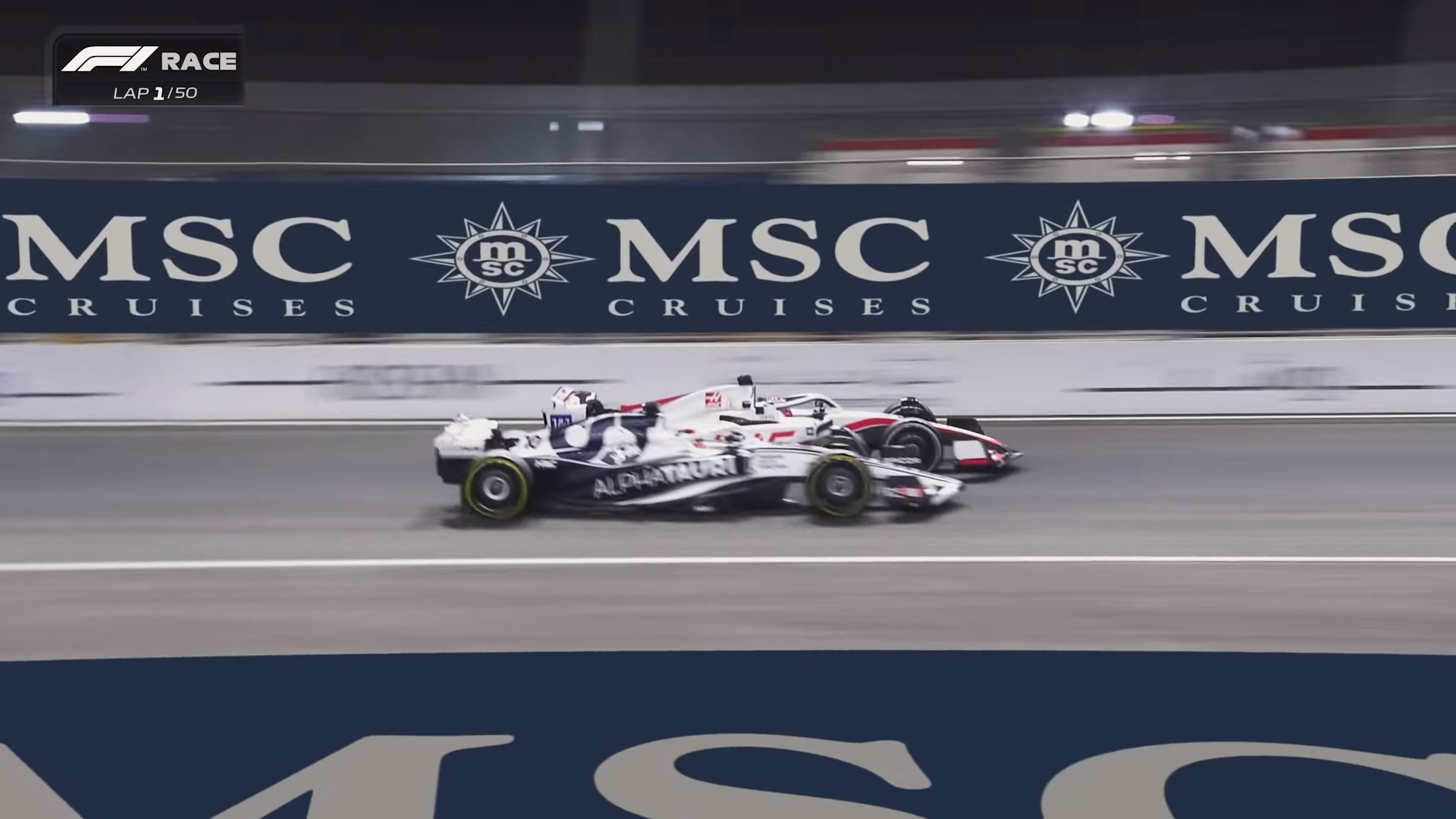 Not much happened for a few laps, but Lap 5 onwards we saw some of the best battles begin. Pierre Gasly was hanging on for dear life as he defended from a fast-charging Norris, as he defended his 10th place. However, further ahead, we witnessed an absolutely TITANIC battle between teammates Ocon and Alonso, with both giving each other just enough room to get by, and in some cases not even leaving the space (cue Alonso's famous dialogue from 2012 here)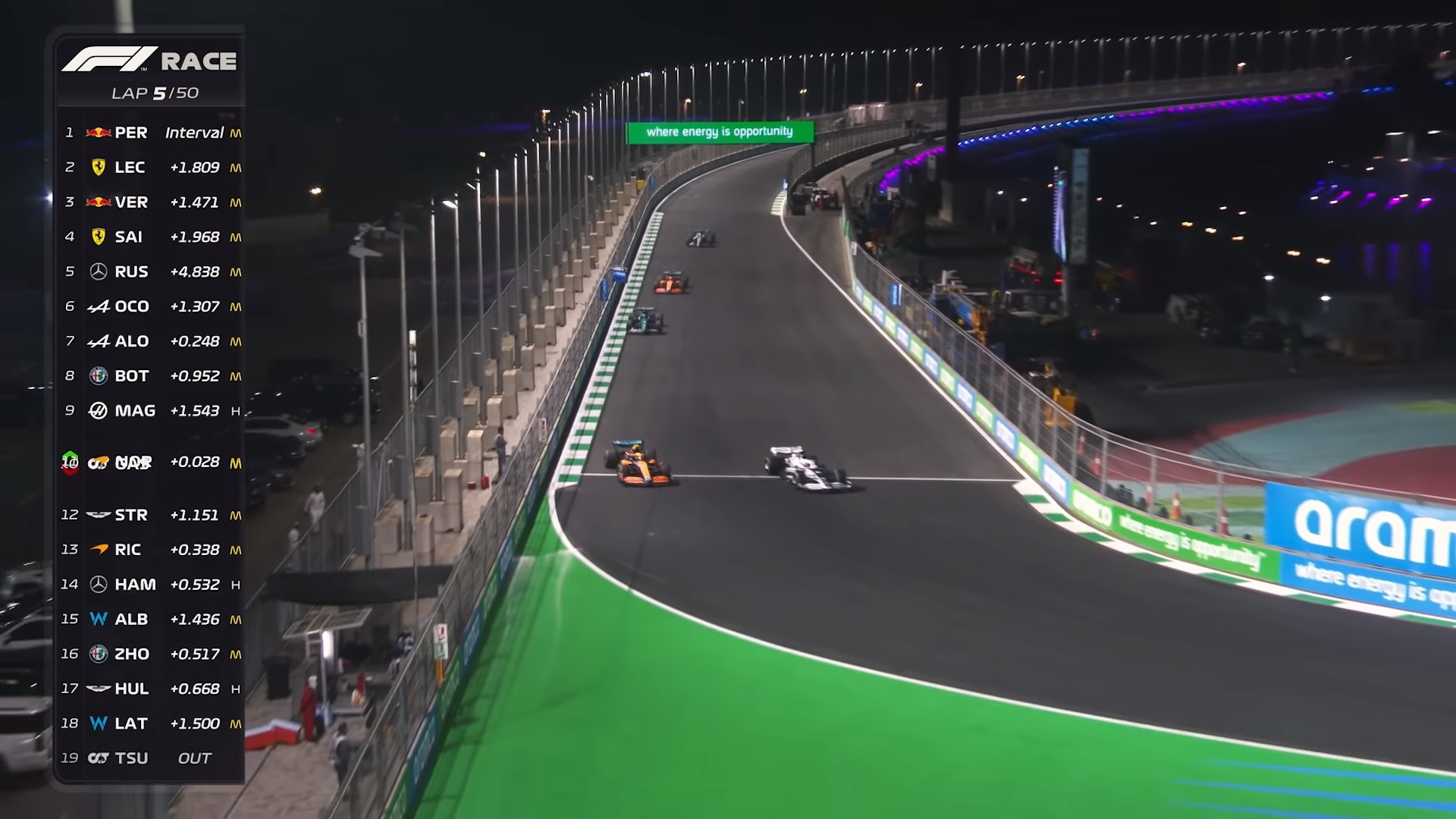 Lap after lap, the two Alpines kept us and their pitwall on edge as to where this would go. Would we see a repeat of side-by-side battles gone bad like how we have in past years? Ocon also does have a habit of being magnetically attracted to his teammate and it not ending well as is evident with Baku 2017, Spa 2017 and Singapore 2018. All this in the same coloured cars i.e. pink! Thankfully, all we witnessed was a fantastic tussle between teammates, which did end with Ocon losing a few places and Alonso on top, but at least they both managed to continue. Moreover, BWT and other Alpine sponsors would have been quite pleased with the sponsor time they got on the screens.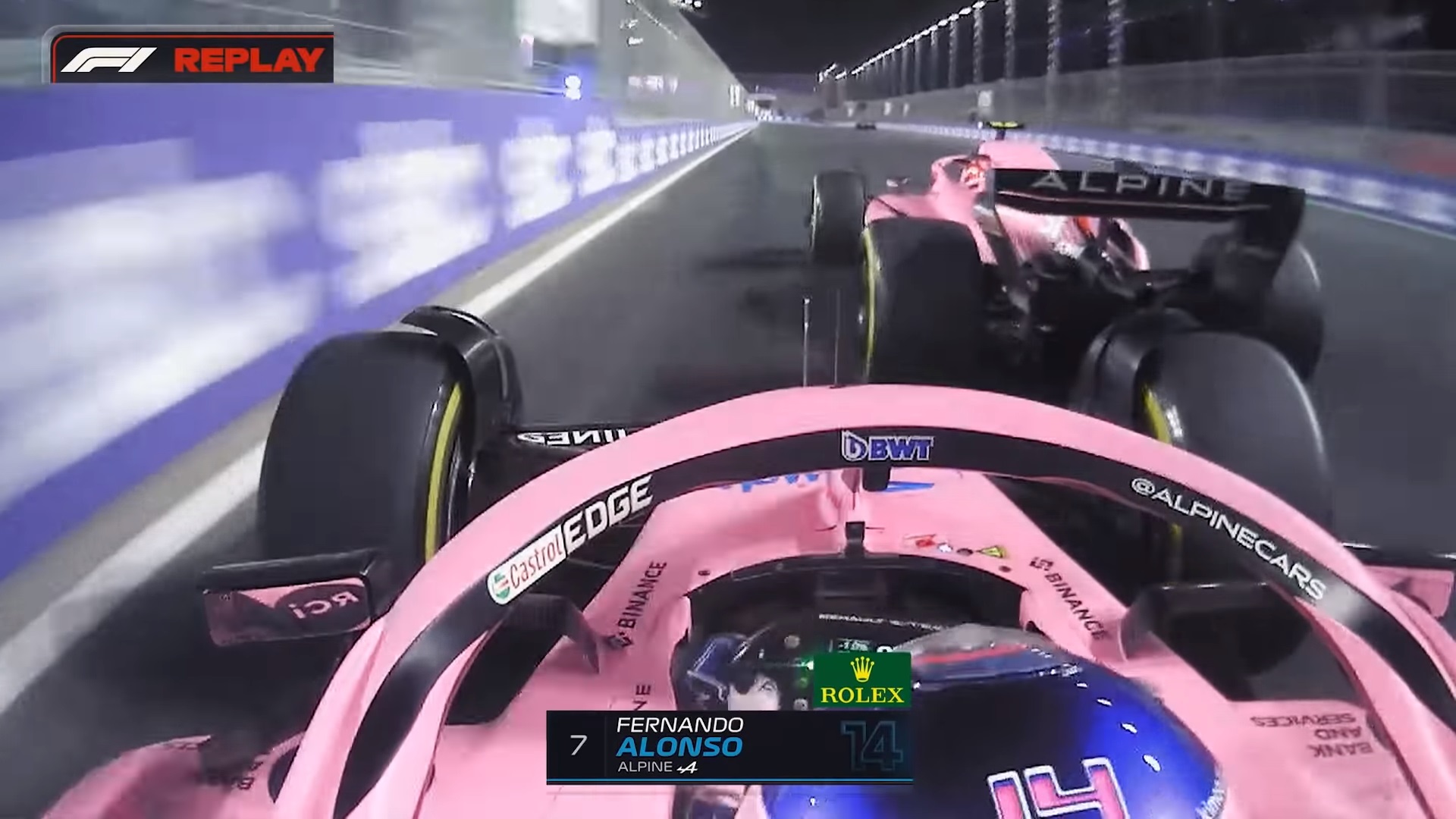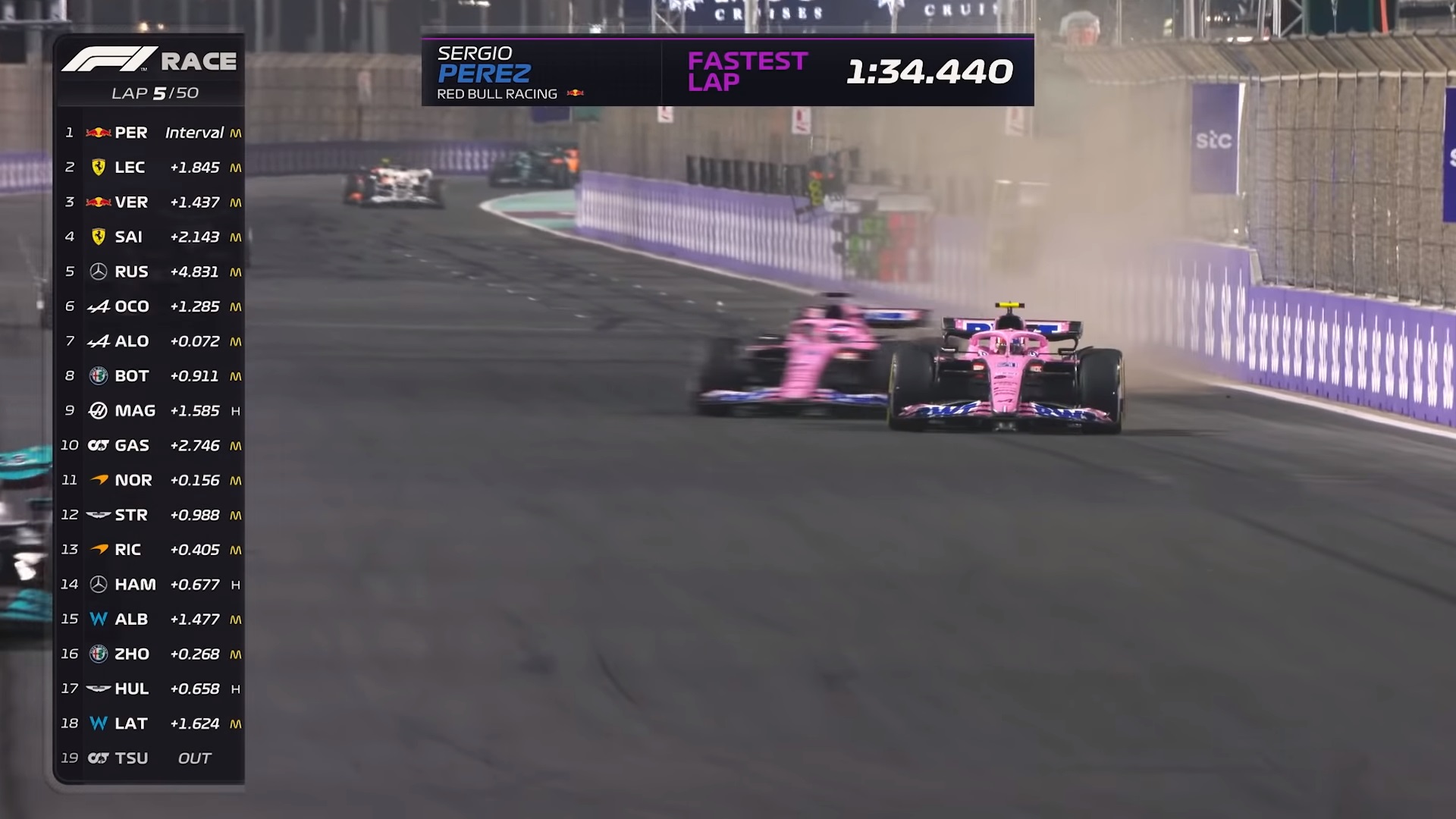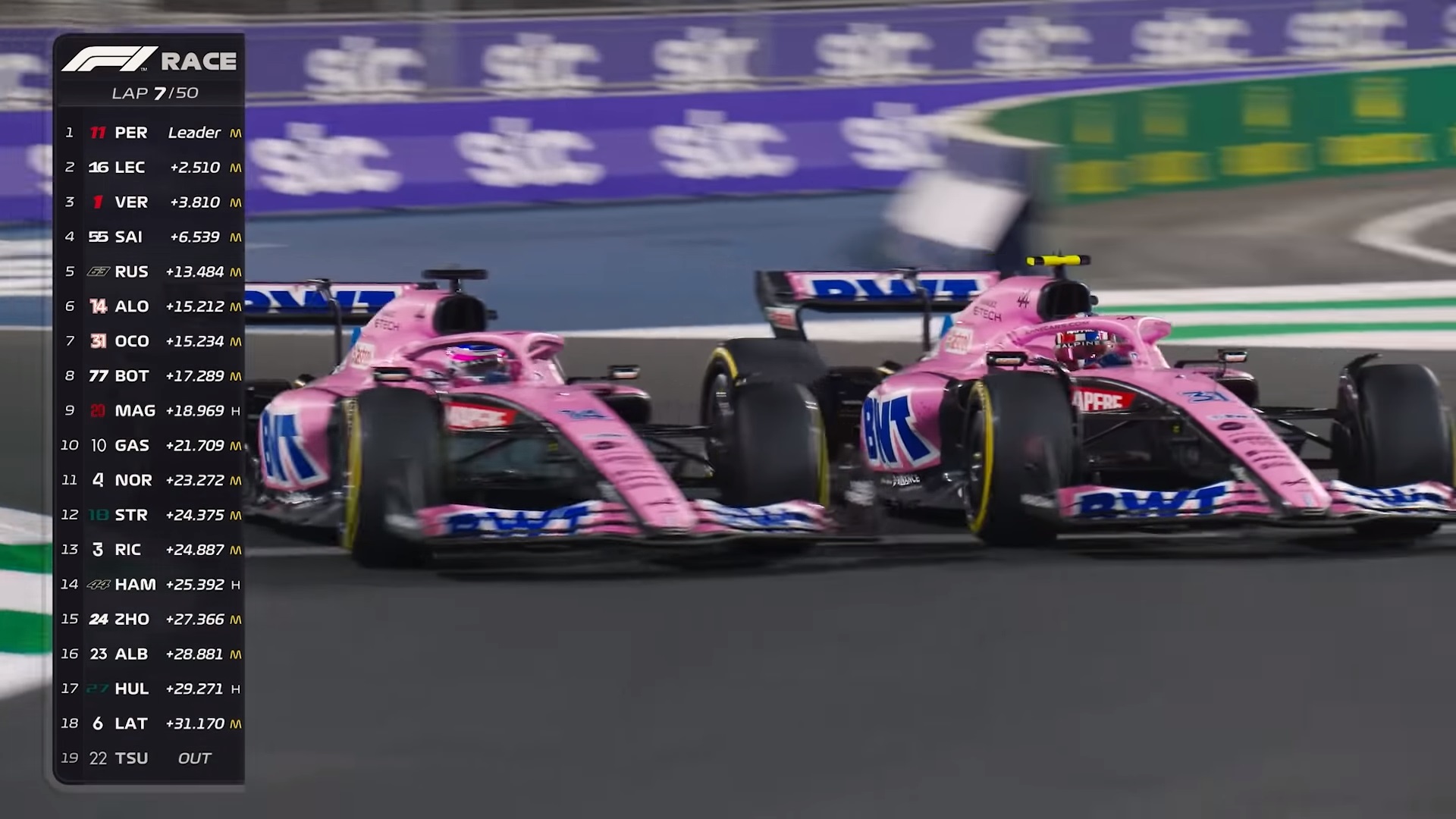 Latifi changing the course of the race (Consecutively for the 3rd time)
Let's just put it out there as we've all been keeping it in for a while. As long as there is Nicholas Latifi in the race, the course of the race and its winner stands undecided till the LAST LAP. Approaching half distance of the race and the drivers planned their pitstops, we heard a team radio call from Leclerc's engineer Xavier instructing him to box for new tyres. At this point he was roughly 2.5 seconds behind leader Perez, give or take. They told him "Box to Overtake", but doubts arose in everyone's minds as the call had been made in Sector 2 – way before they should've been revealing their strategy so clearly to rival teams!
It ended up being what we assume was a ploy – they forced Perez into the undercut, and succeeded as he emerged behind the slower car of Russell. Whether Ferrari actually planned and meant it or it was Leclerc who kept on going will remain a mystery at least until Leclerc leaves Ferrari or retires. Anyway, as Ferrari celebrated this 200IQ play, they were about to be aided even further by a certain Nicholas Latifi.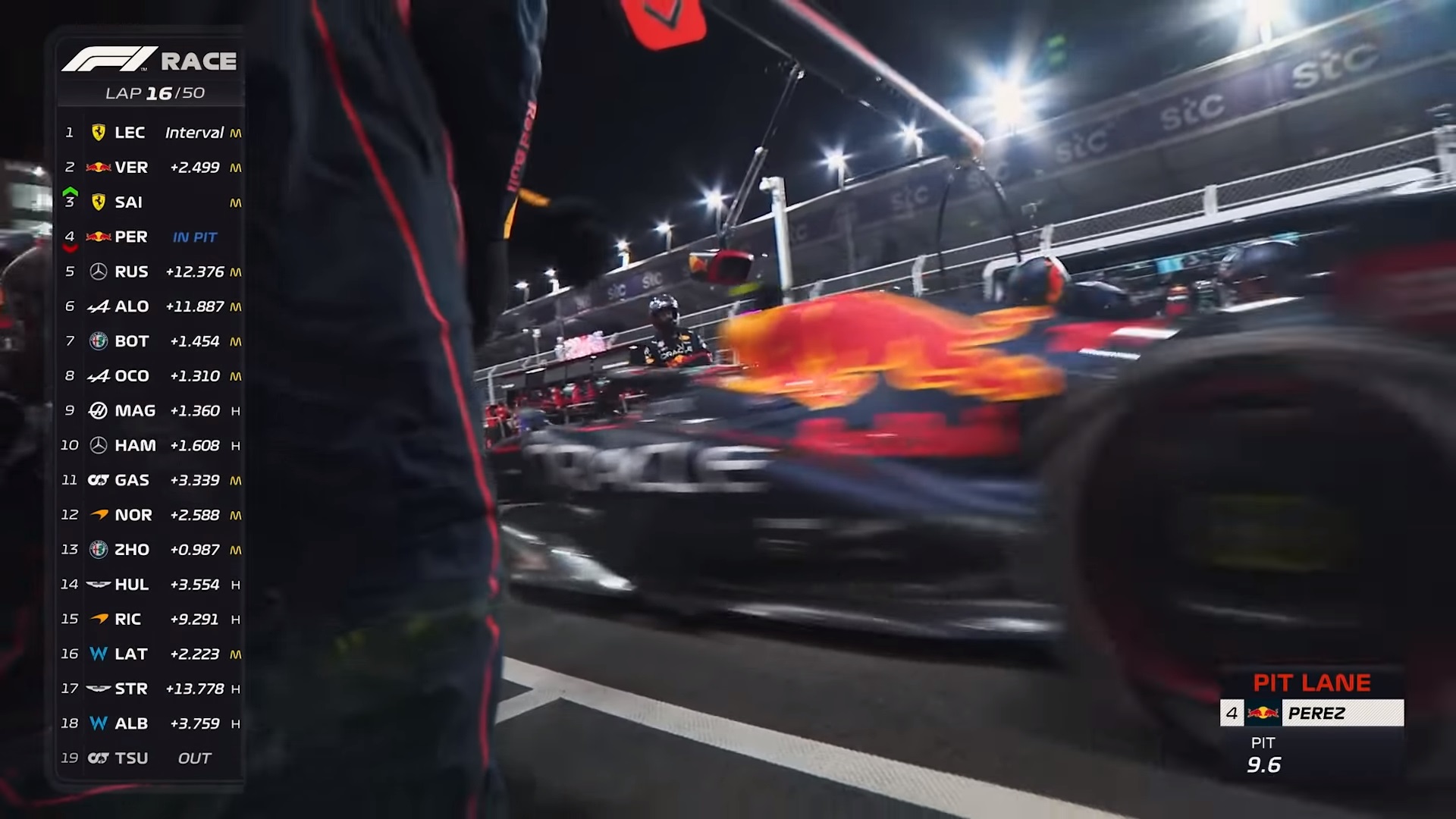 As the Canadian exited the last corner, he lost the rear end, overcorrected and went straight into the wall. Both the VSC and then the full Safety Car were put out, which gave an opportunity for Leclerc, Verstappen, Sainz and to pit and jump Perez in doing so. Very few stayed out, mainly included Hulkeberg and Hamilton. For Hamilton, this was bad news as he had started the race on hard tyres which had finally caught up by lap 15 and the others would start. Yet it went just fine as by the end Hamilton was at P6. The entire field was on the hard tyres at this stage! Hmm… just wondering where was the last time Latifi's crash altered the course of a race.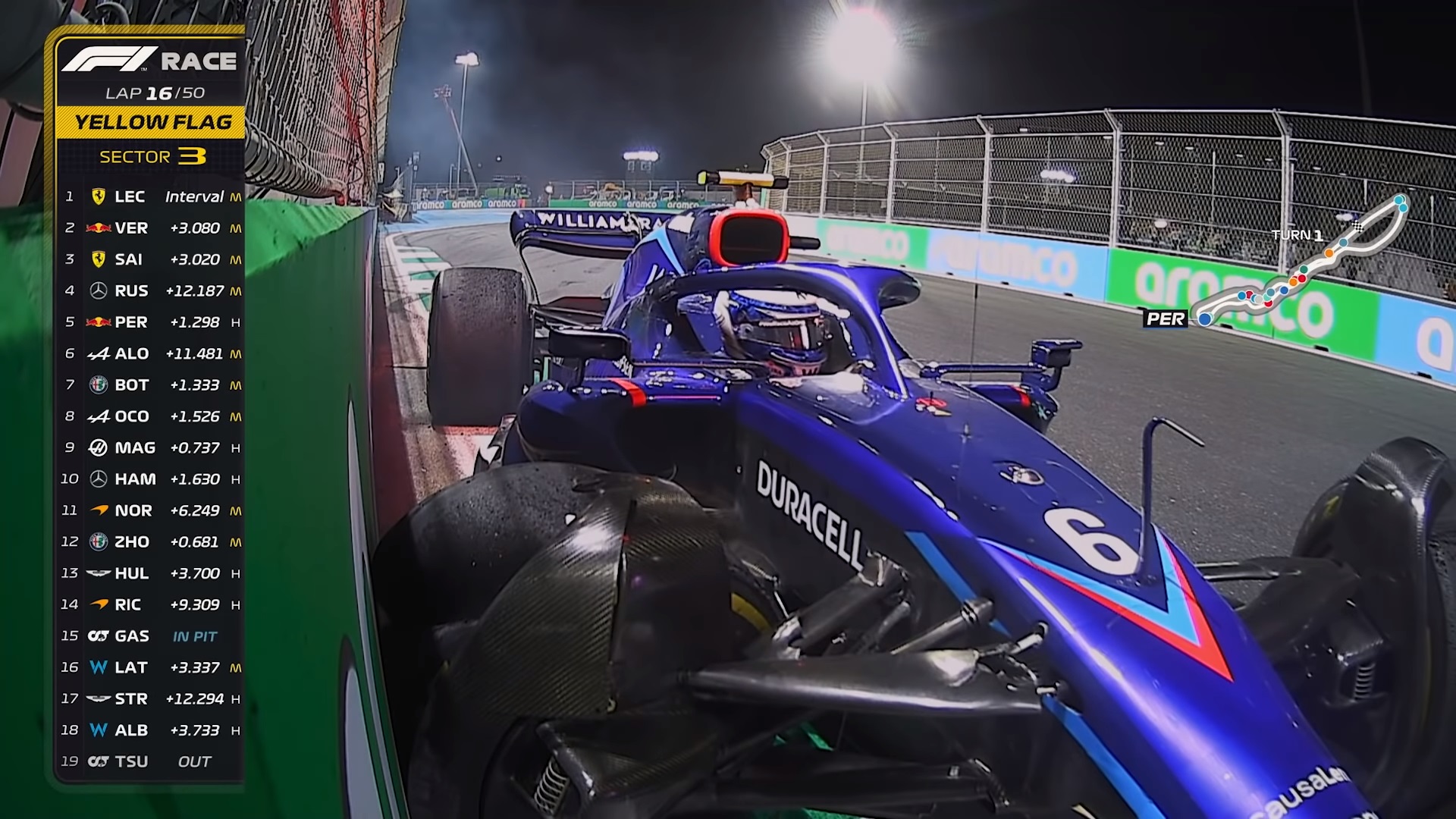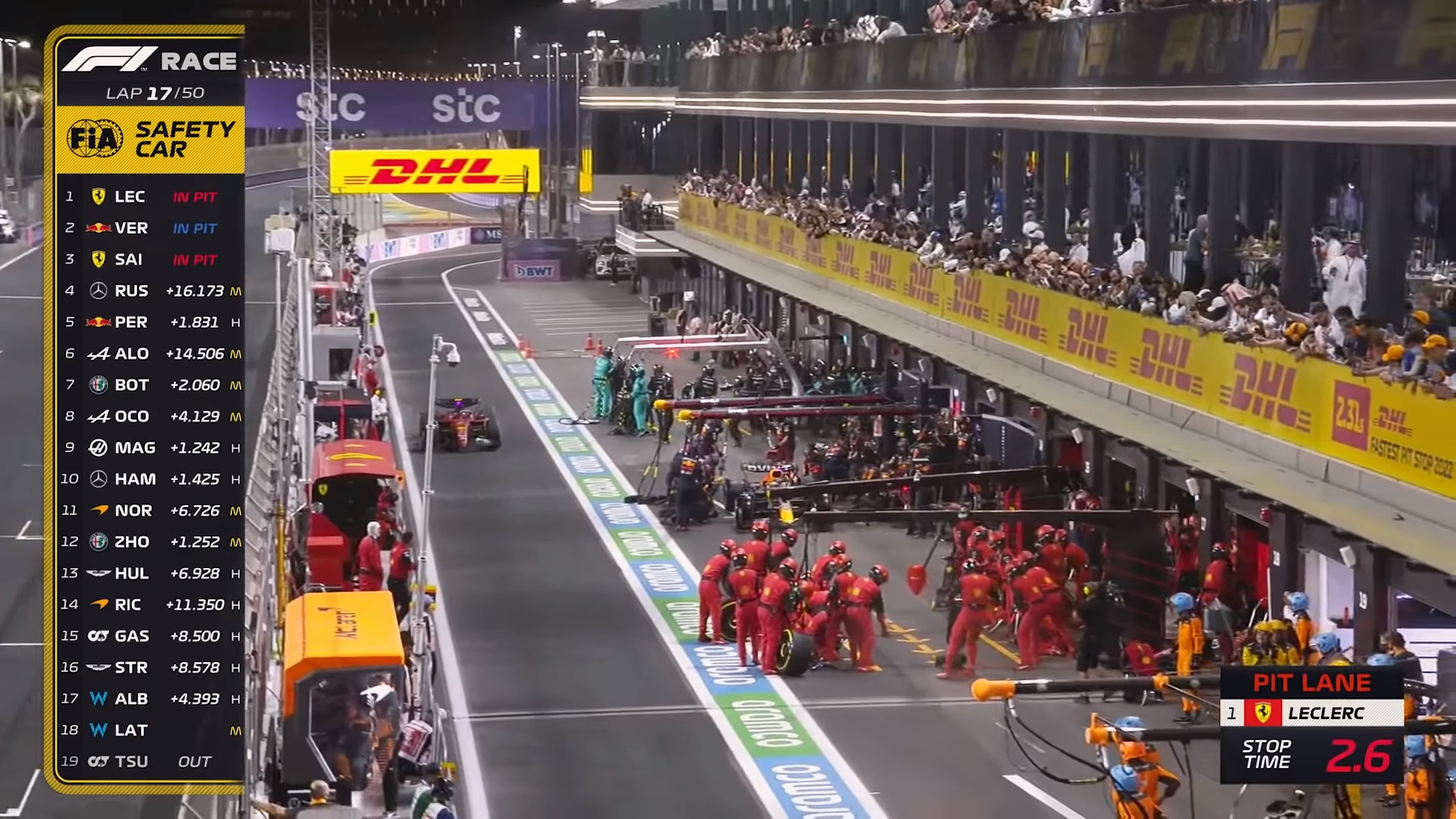 Perez and Sainz had a moment at pit exit, when the Mexican squeezed the Ferrari driver as he came out of the pits. Sainz felt like Perez had come back on him too aggressively, and the incident was set to be reviewed by the stewards after the race. Once the Safety Car went back in, however, Perez let Sainz by, ending all doubt as to where the investigation could go. There is also this interesting approach by the stewards wherein they would not call out any driver to give back the place as communication with teams is no more. Instead, the teams themselves need to make a moral judgment and give the place or keep it. Their action is what would lead to further consequences after the race. Honestly, it was surprising to see RedBull take a morally correct stance for once. If you know what I mean.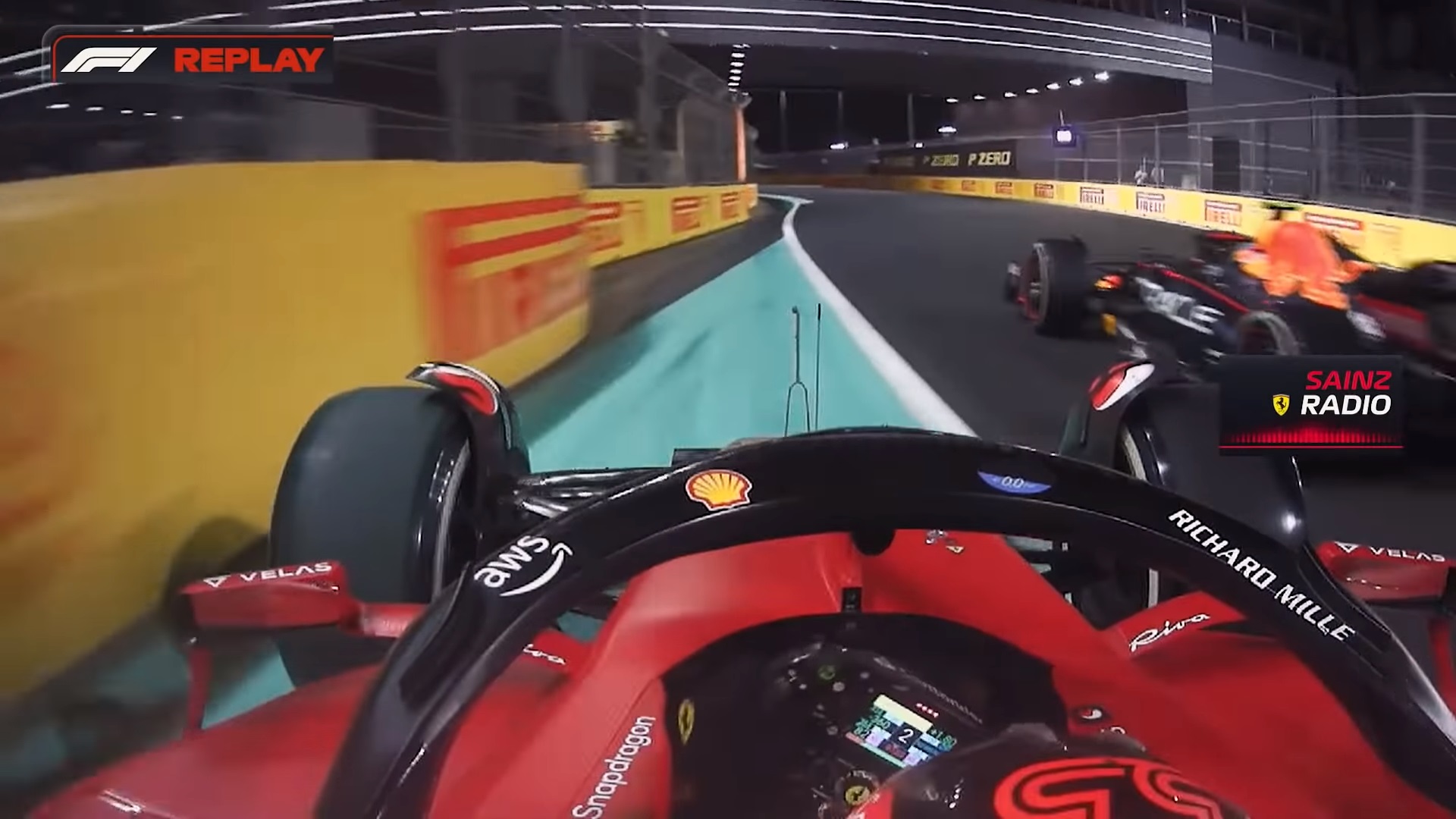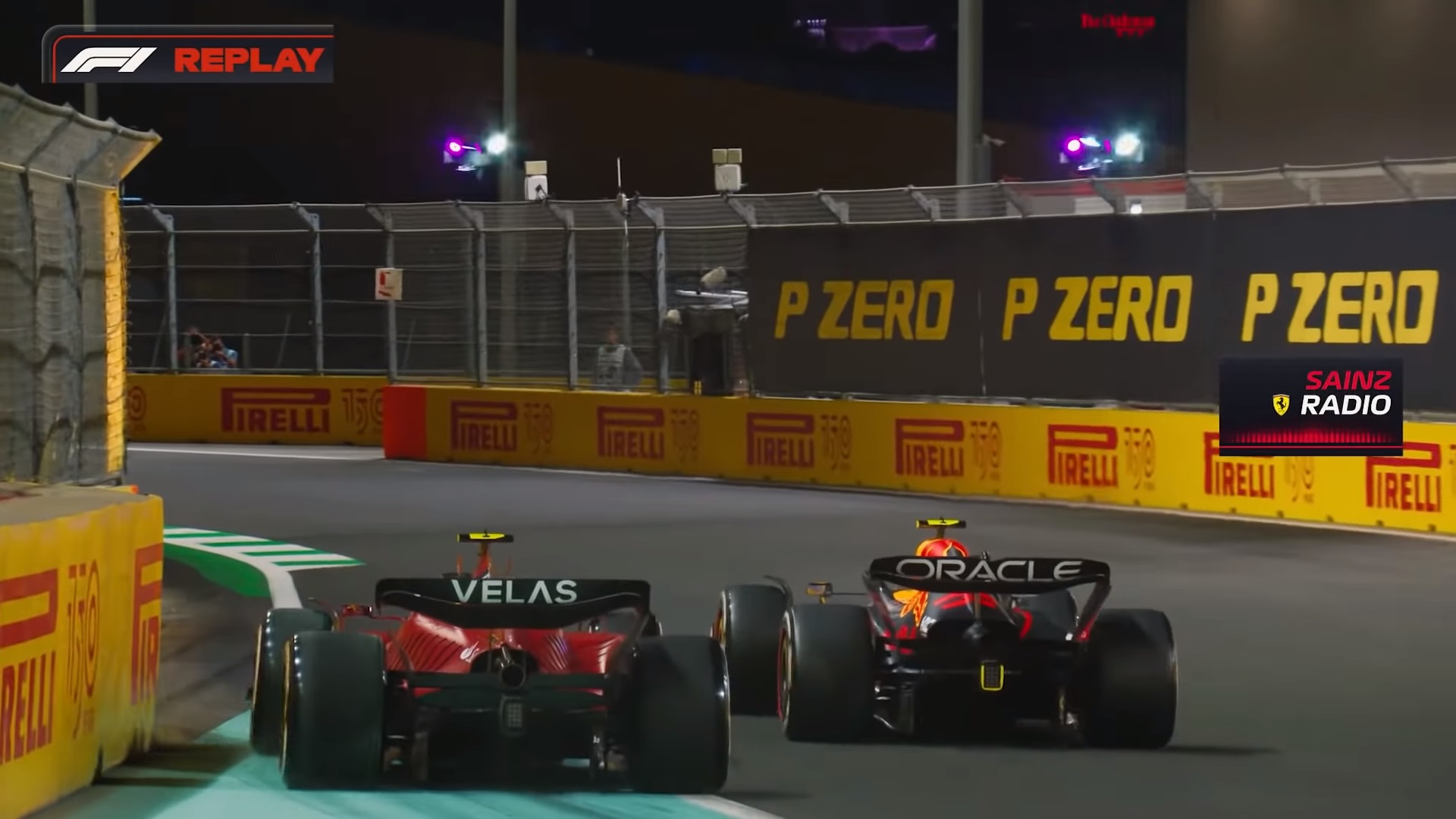 As Easy As 1-2-3
Nothing much happened for a few laps apart from a few tussles here and there and a few overtakes, as the race seemed to settle into a rhythm. We cut to Lap 36, and the sight of Magnussen attempting an overtake on Alonso with the help of DRS, and he got the job done. As they filed down to Turn 3 however, Alonso seemed to slow down quite a lot, more like moving at a snail's pace! It became clear that he would be out of the race after an internal issue within the car forced him to stop. But, we were not done yet!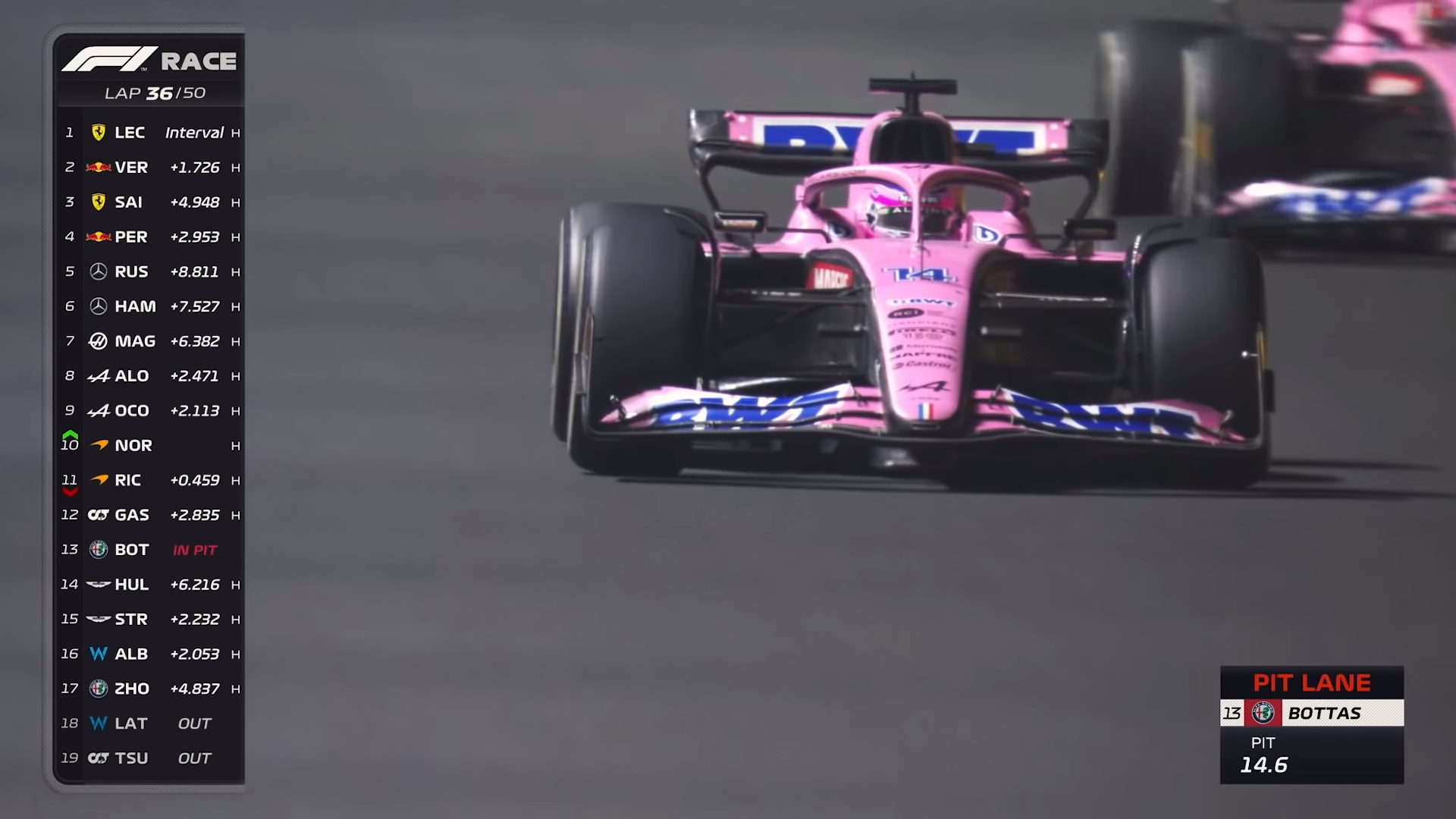 Just a few moments later, we saw Daniel Ricciardo going even slower into the pits, he too suffering from an internal systems failure. He pulled up at pit entry, effectively blocking the pitlane in the process. A car did enter the pit lane, and it was the Alfa Romeo of Bottas, but he too, retired! Alonso then pulled up at pit entry, stopping just before the kink in pit road. Three cars were out at random within mere seconds of one another. Absolute chaos!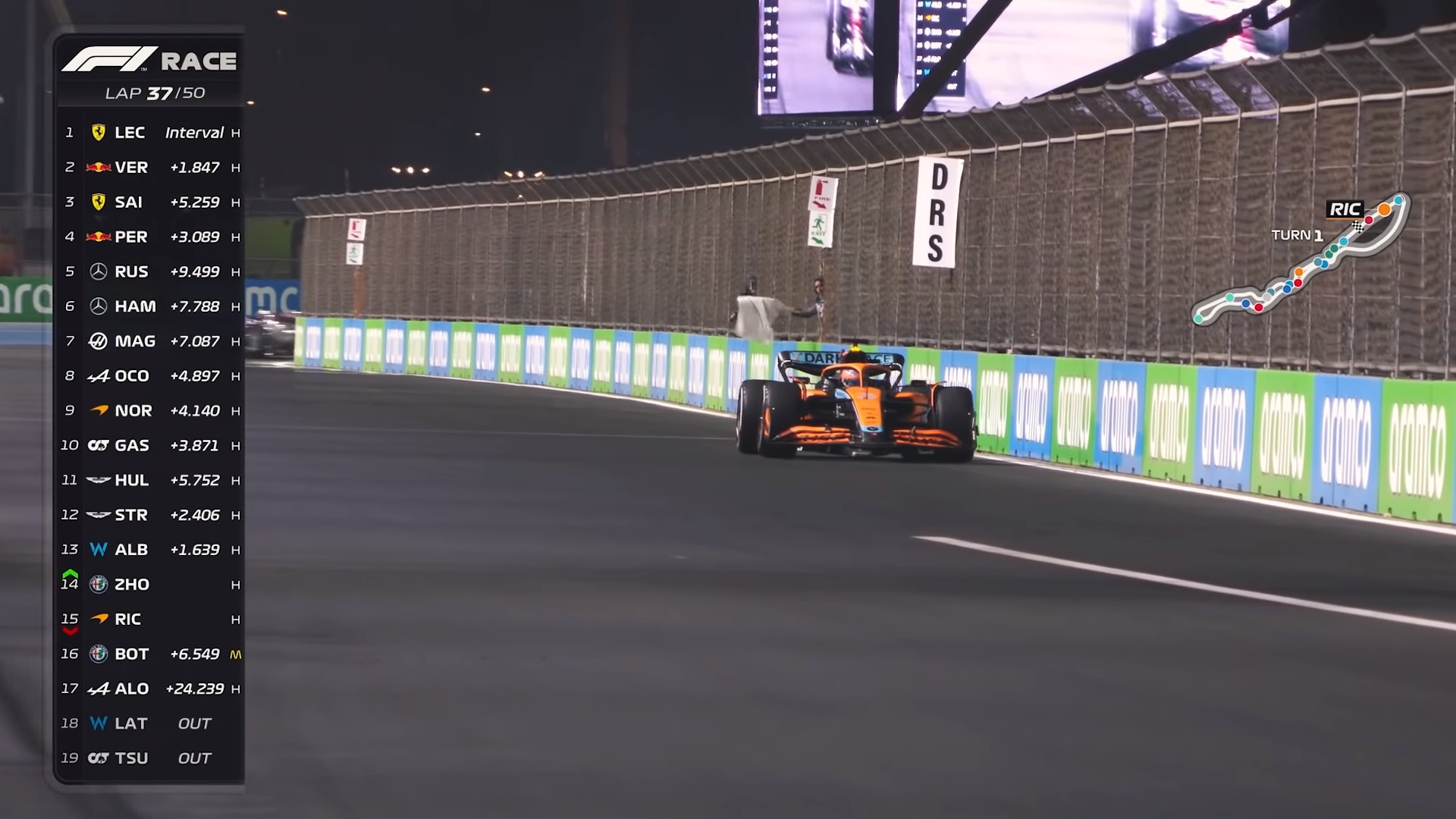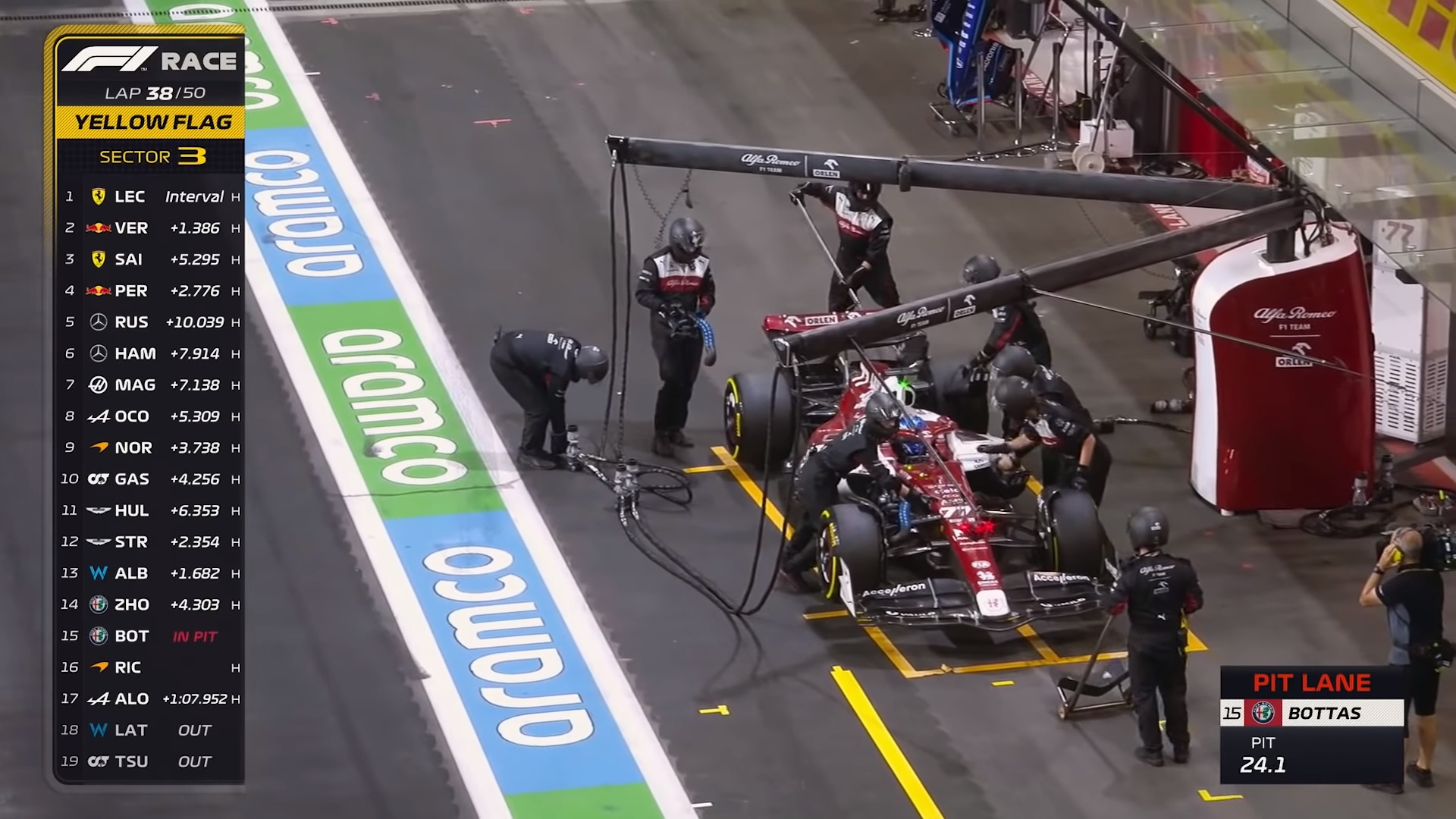 Magnussen managed to make a stop, as the pit entry hadn't been officially closed yet. Hamilton was desperate to stop, at this point being on nearly 40 lap old tyres but as has been clear with the 2021 Abu Dhabi GP, Mercedes are quite slow with both put stops and calls for pit stops! The pit entry was soon closed by the FIA, and opened a few laps later, which only then gave Lewis a chance to stop. He fell down the order massively, and could only recover to P10 at the flag leading to a horrible showing for the 7 time champion. The  best bit was him asking his race engineer if there were any points awarded to those who finished P10. He is absolutely not used to finishing that low!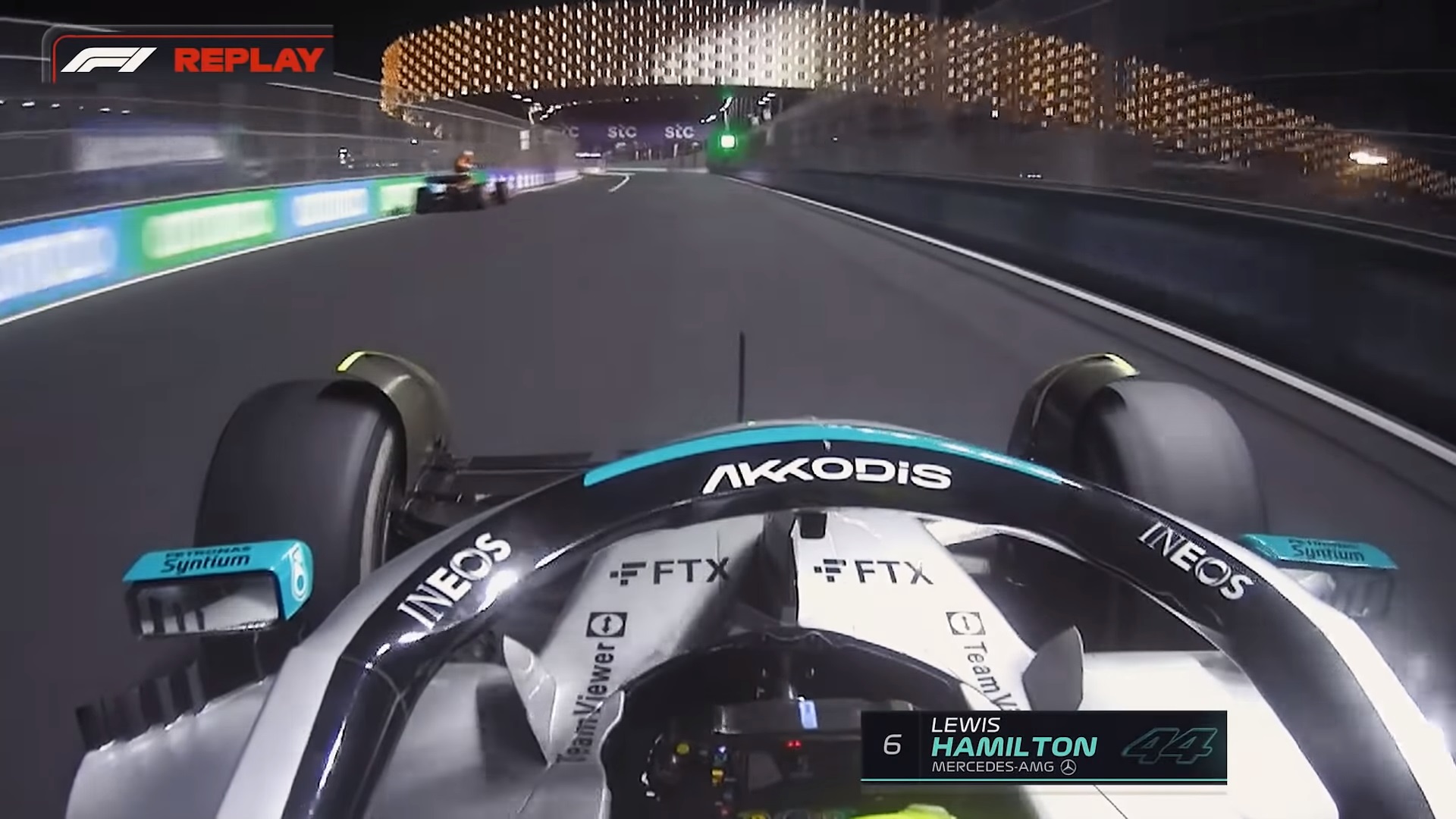 The tussle between the leaders in the final few laps
As the final few laps approached, Leclerc who was in the lead seemed to be struggling. Second-placed Verstappen was fast closing on him, and the duo scrapped it away for the win in the final few laps. Max overtook Charles with DRS just before the final corner but Charles repaid it with a DRS overtake down the main straight! This carried on for a few laps, and the battle was incredibly fierce as well- at one point, they were basically inviting the other to go ahead so whoever was behind could get the DRS advantage. It was very easy to see that Leclerc actually is a very intelligent driver overall as he kept the lead from max despite RedBull's immense straighline speed advantage. Both locked up, losing 2 entire seconds to Sainz in the process but it didn't matter- Leclerc was still ahead for the time being at least.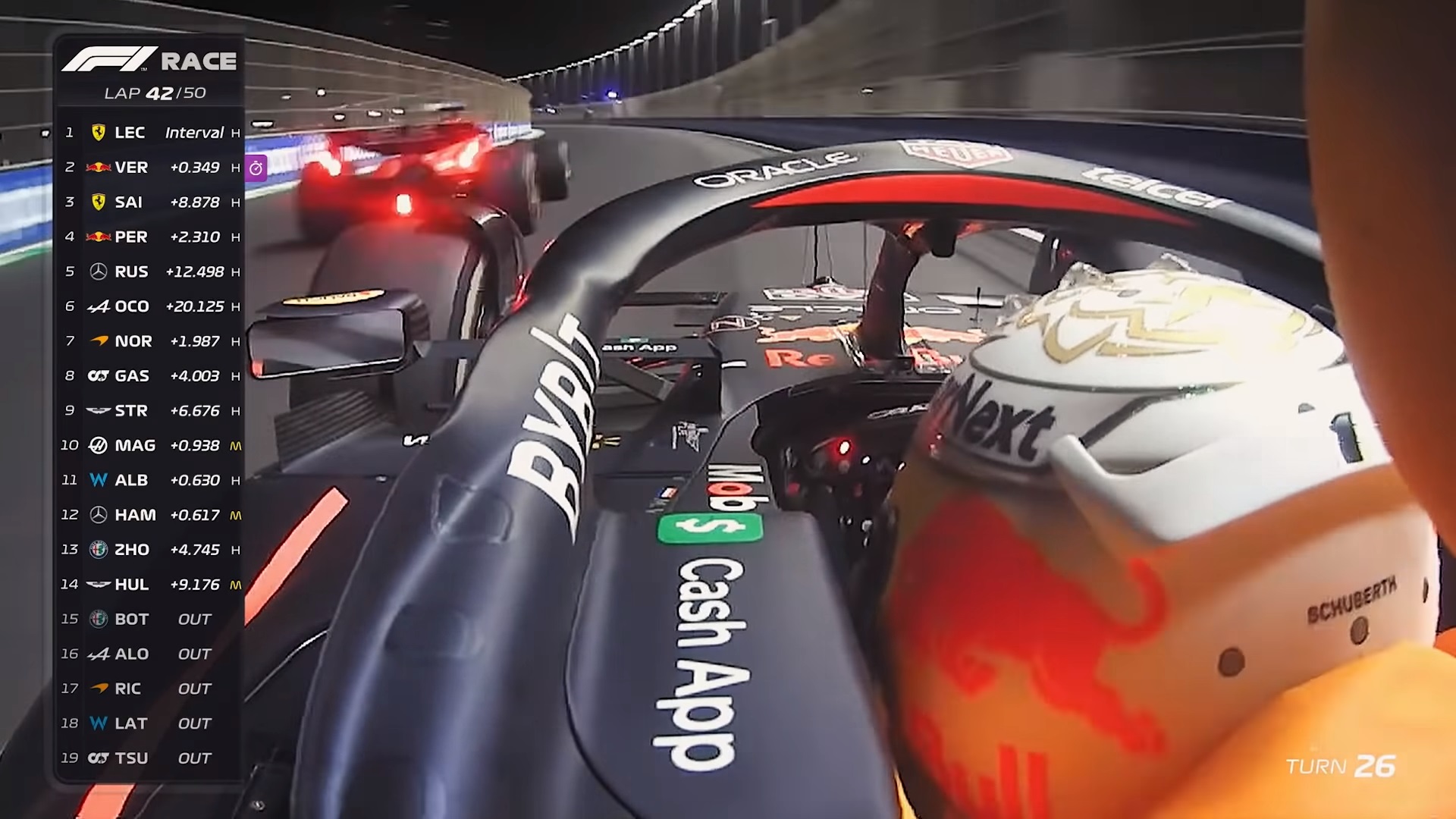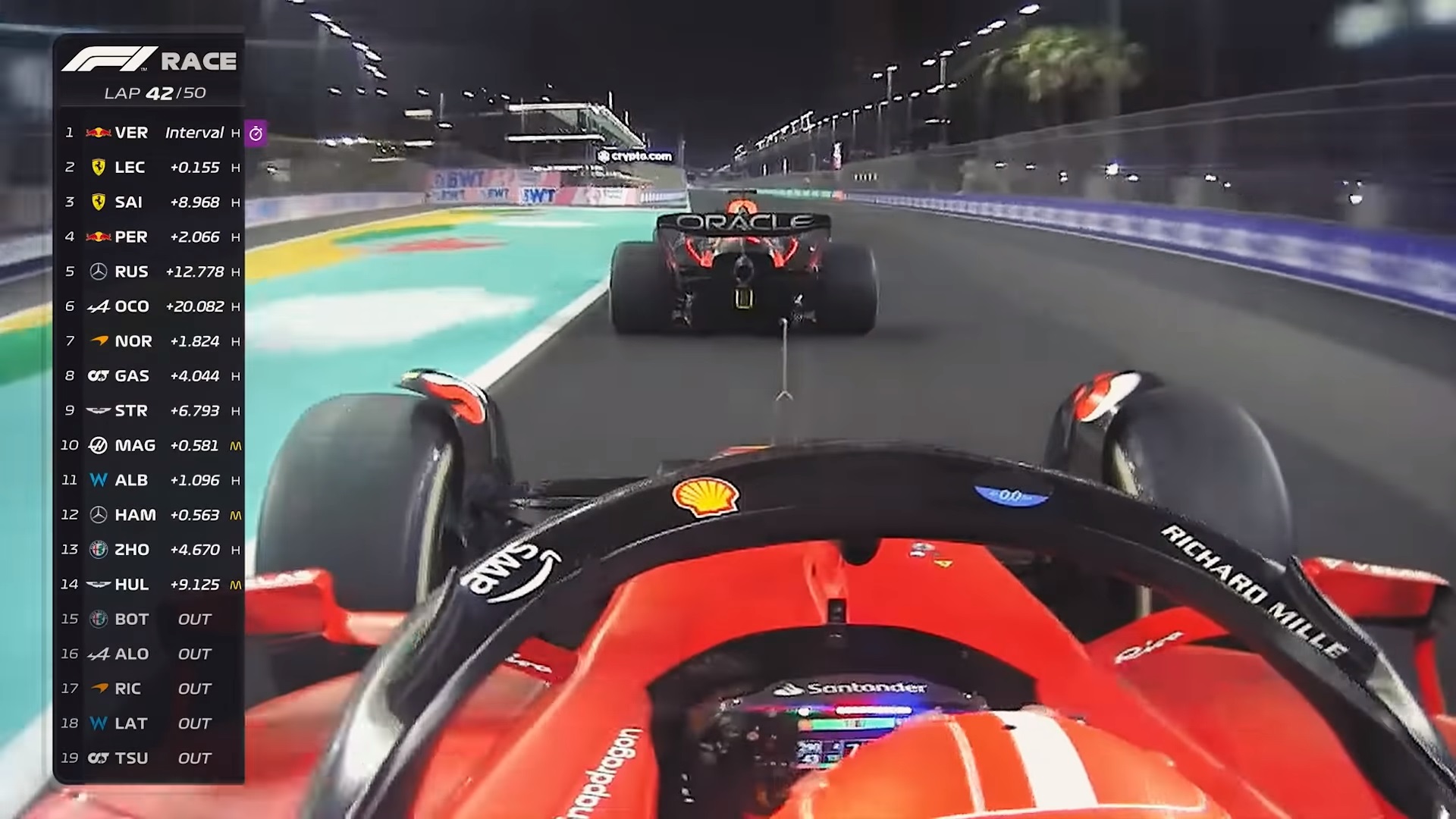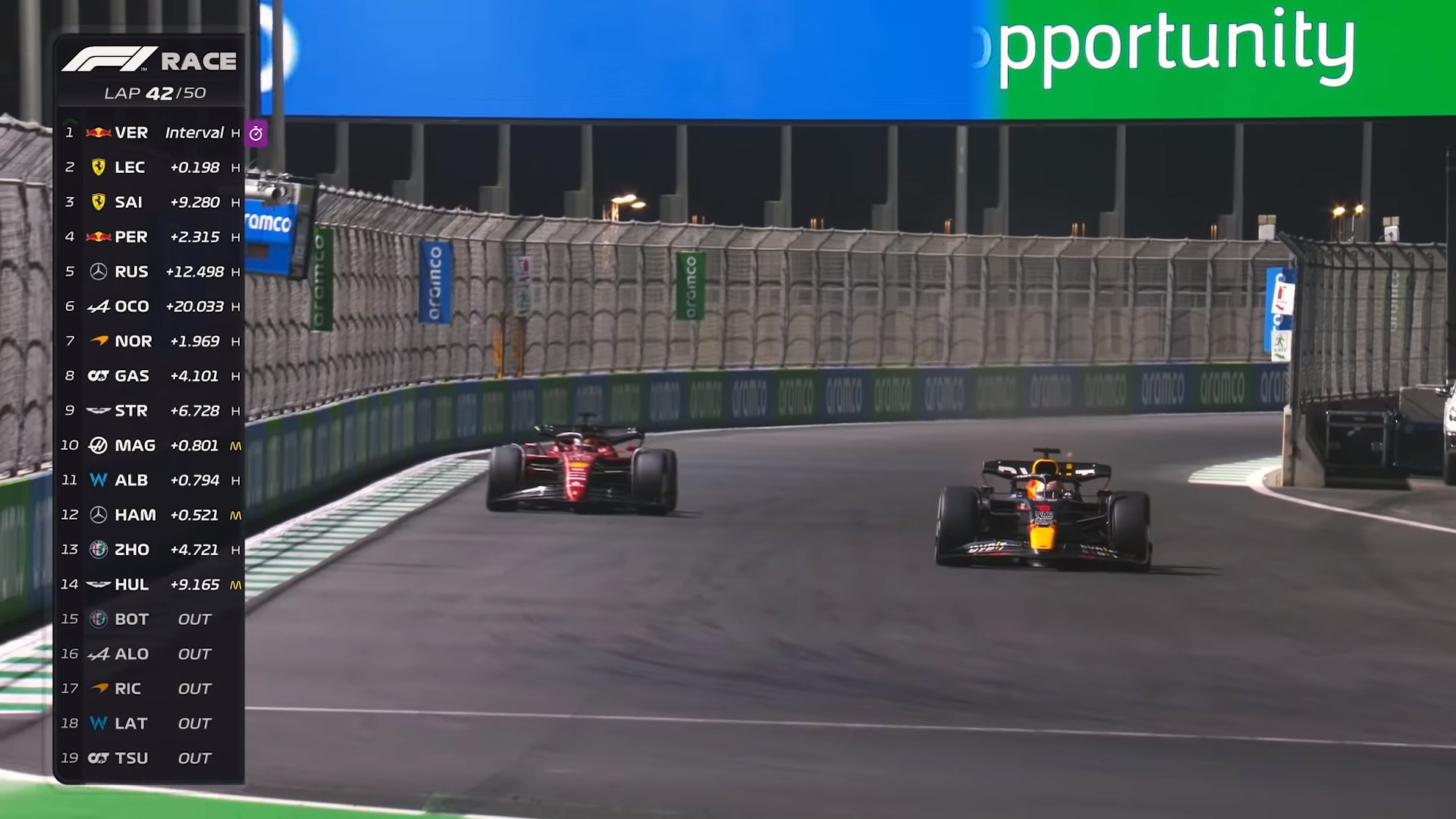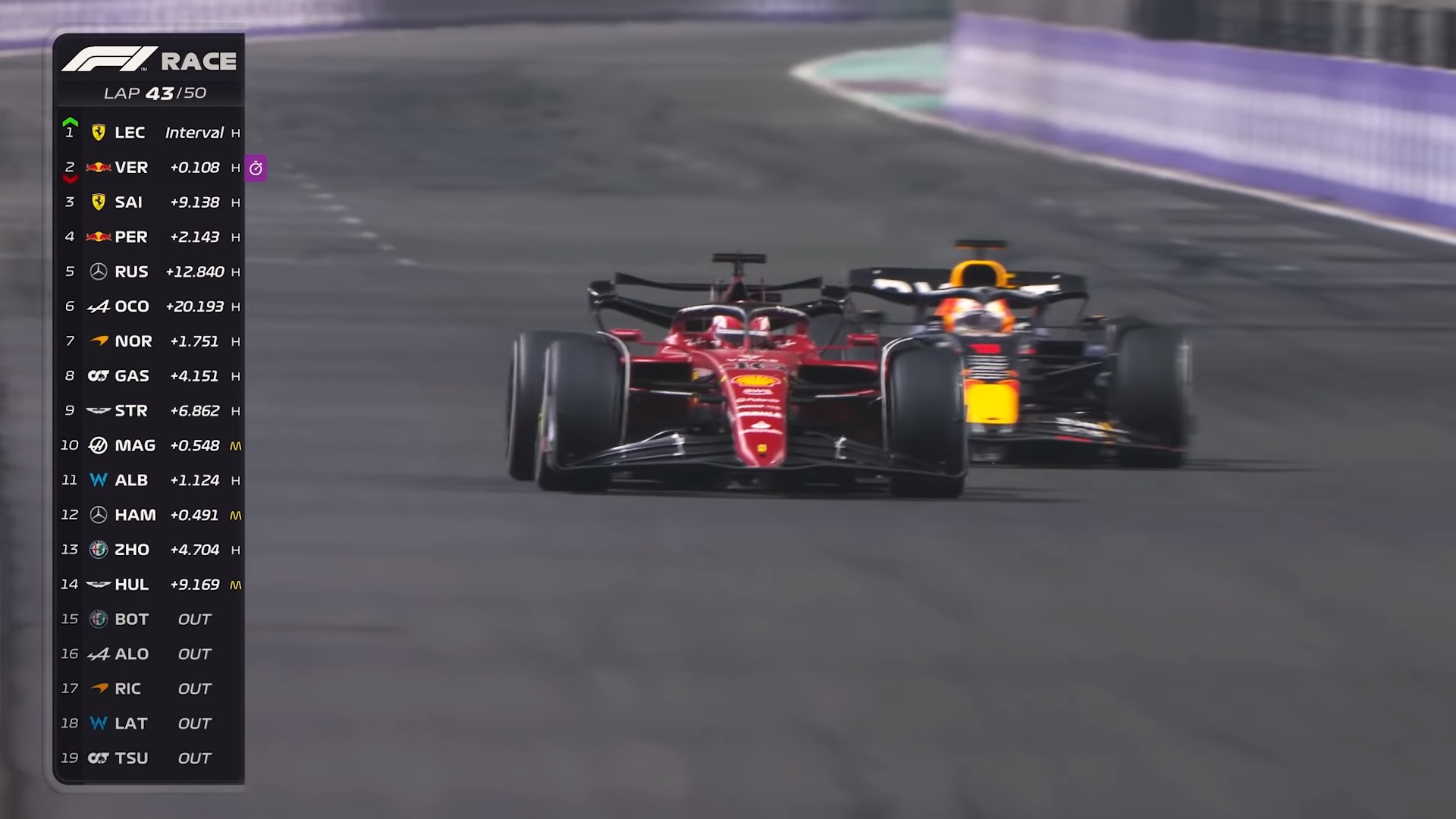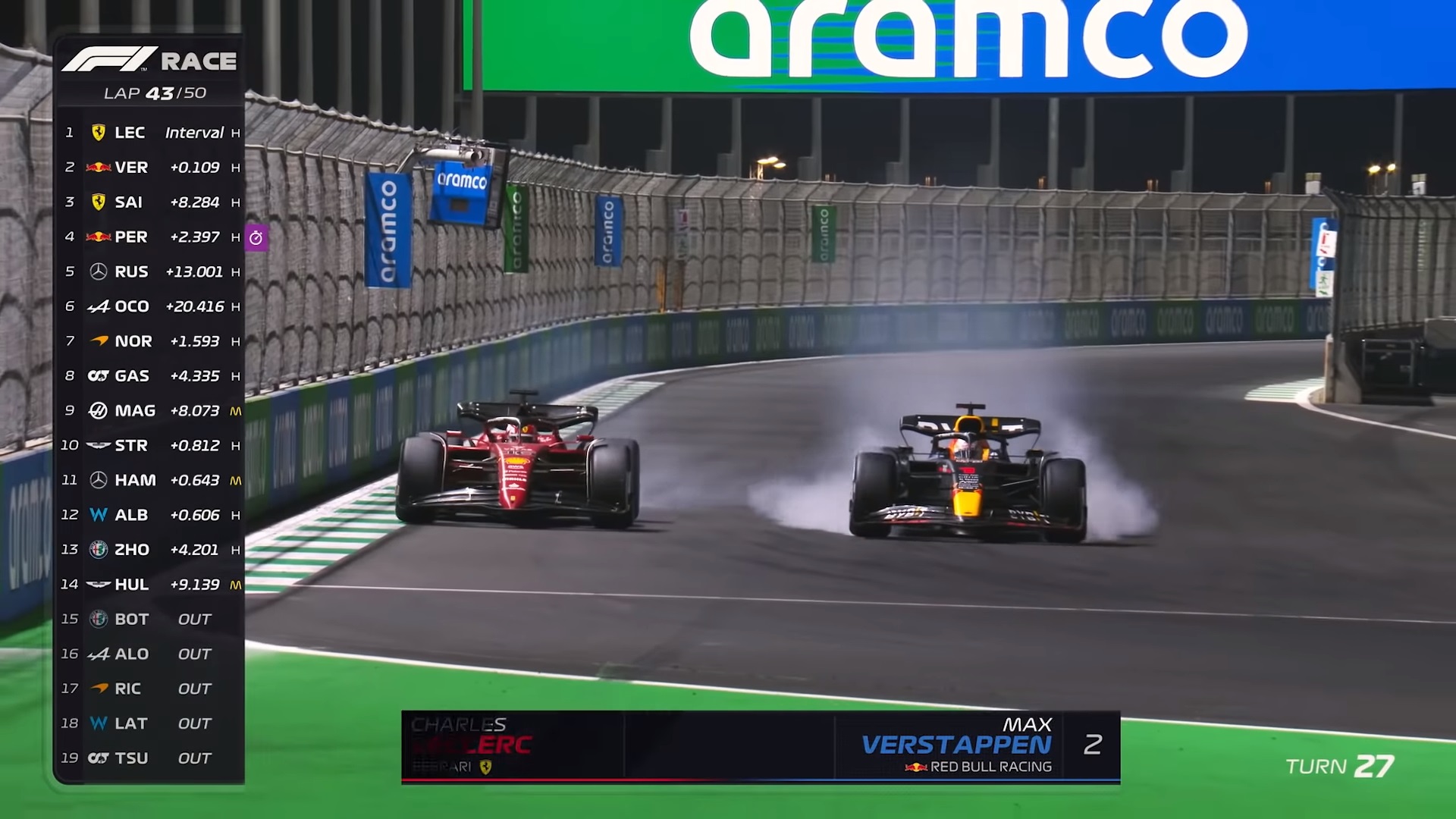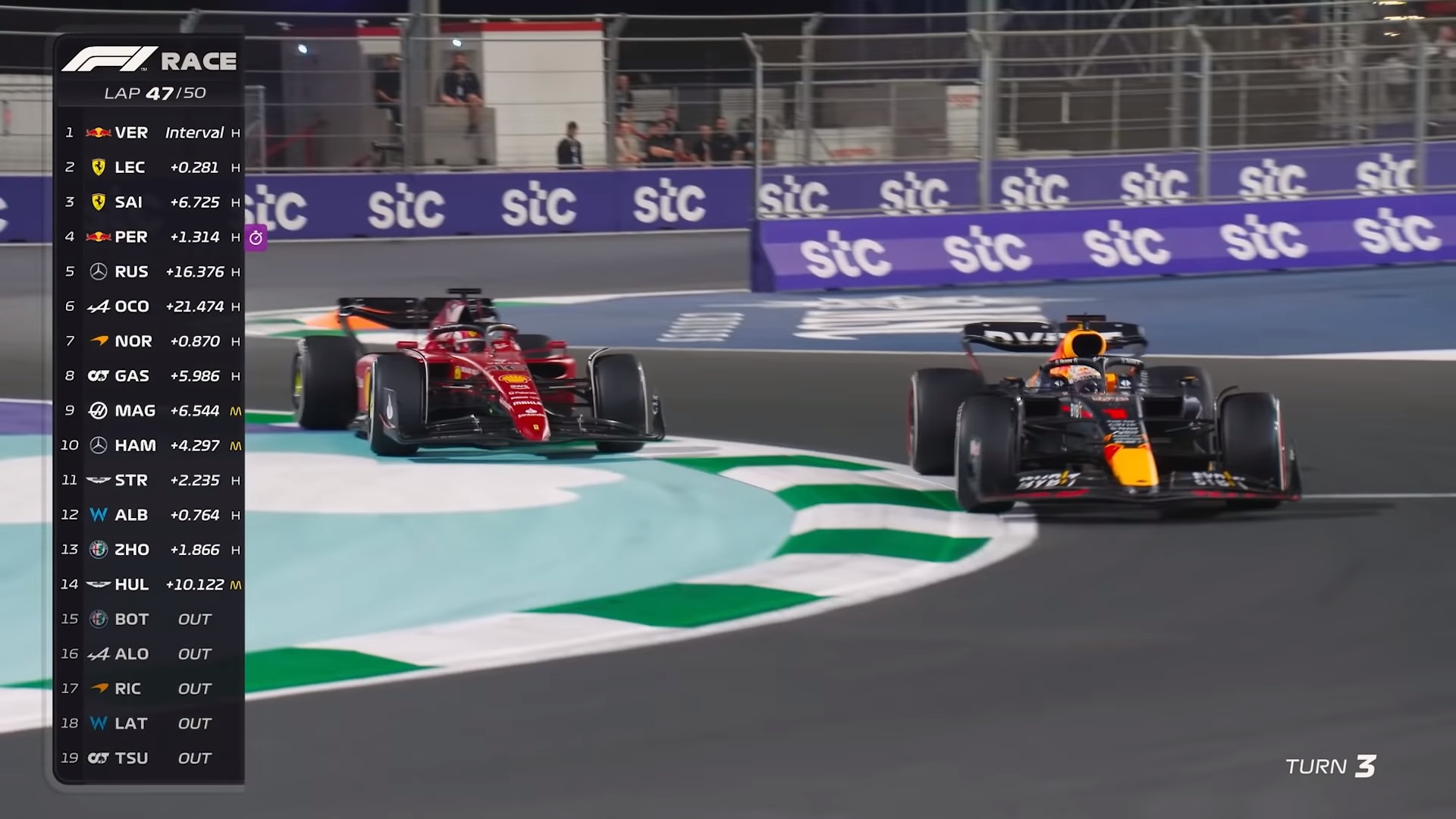 Eventually on Lap 47, just 3 laps from the end Max overtook Charles with the help of DRS and took the lead for the first time in the race. It was a brilliant and calculated move where in Max deliberately waited till the main straight to overtake to restrict DRS for Leclerc and keep the lead. Fans celebrated wildly, though the Tifosi would certainly have been upset at losing the win so close to the end of the race. A collision between Stroll and the remaining Williams of Albon caused Sector 1 to be yellow-flagged from Lap 48 to 50, eliminating any chances that Charles had of overtaking Max into Turn 1.
Max held on to win and in doing so score his first points of 2022, though Ferrari still stay in the lead of both championships as of now. If anything, this was one of Max's smartest moves in his career and the 15th track he has won at. He is 24 years old! A little side note, not sure why Max was constantly complaining about Leclerc rear lights not working or him touching the pit-lane line. That was a bit too Christian Horner of him and I guess the audience would love for just the racing between these two instead of some shambolic tactic play like Abu Dhabi. Why not keep the 2021 season at bay and let it stay in the past Max?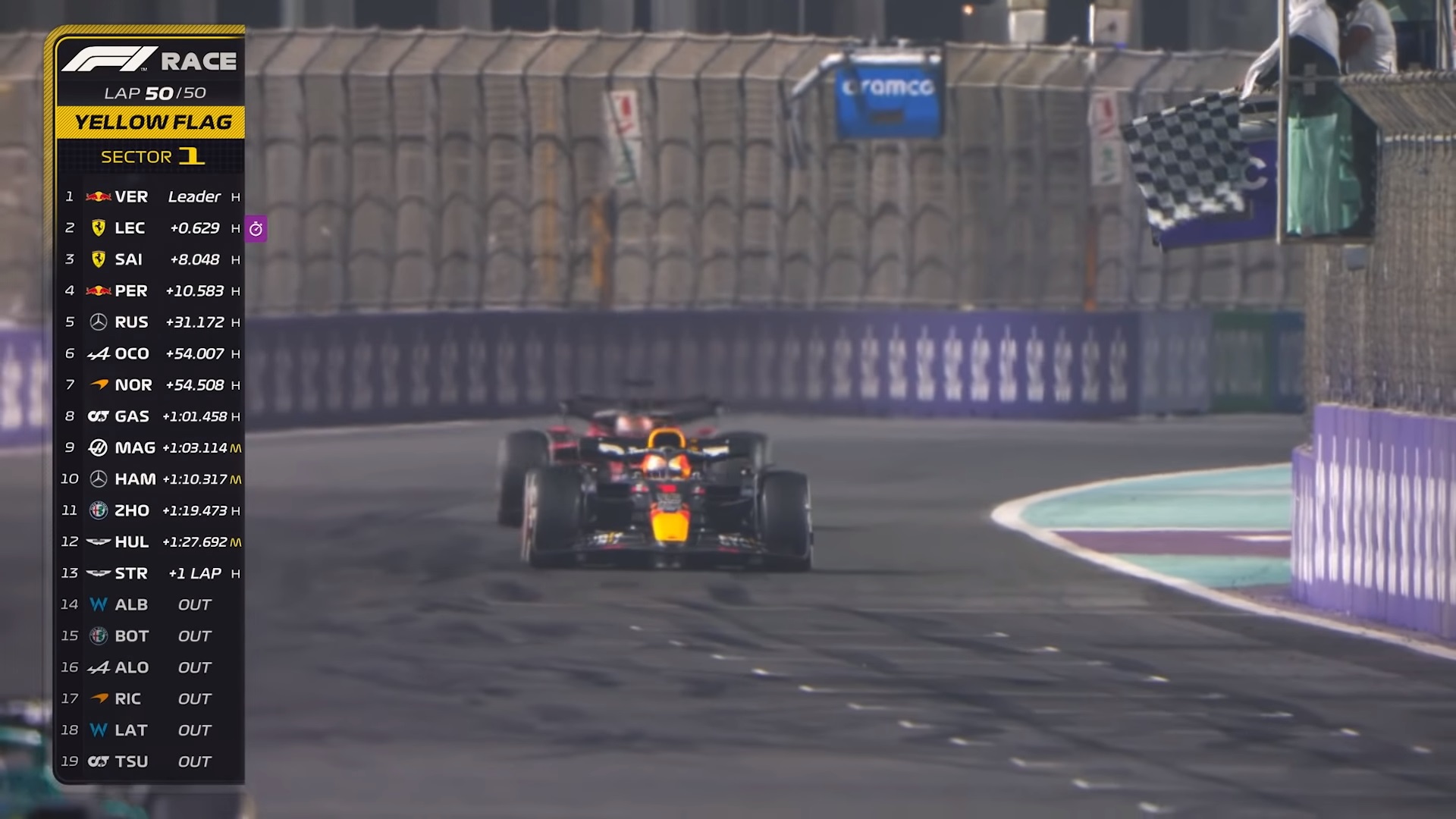 It wasn't over yet as Esteban Ocon did not want to re-live the PTSD of losing a position on the run up to the line on the last lap as had been the case at last year's Saudi Arabian GP, and hence we saw a crazy drag race to the line wherein Ocon barely held off Norris to retain a P6 finishing position.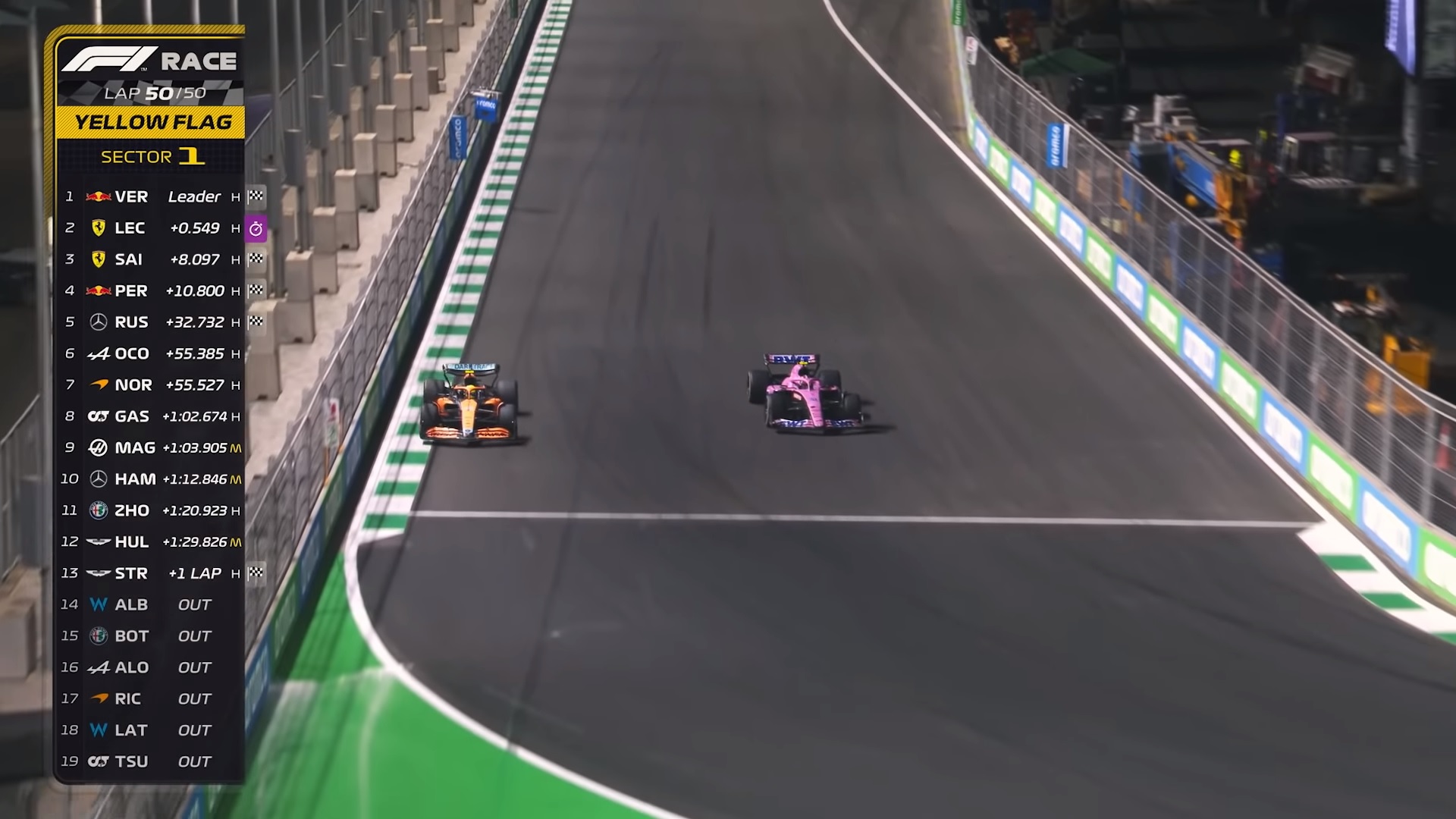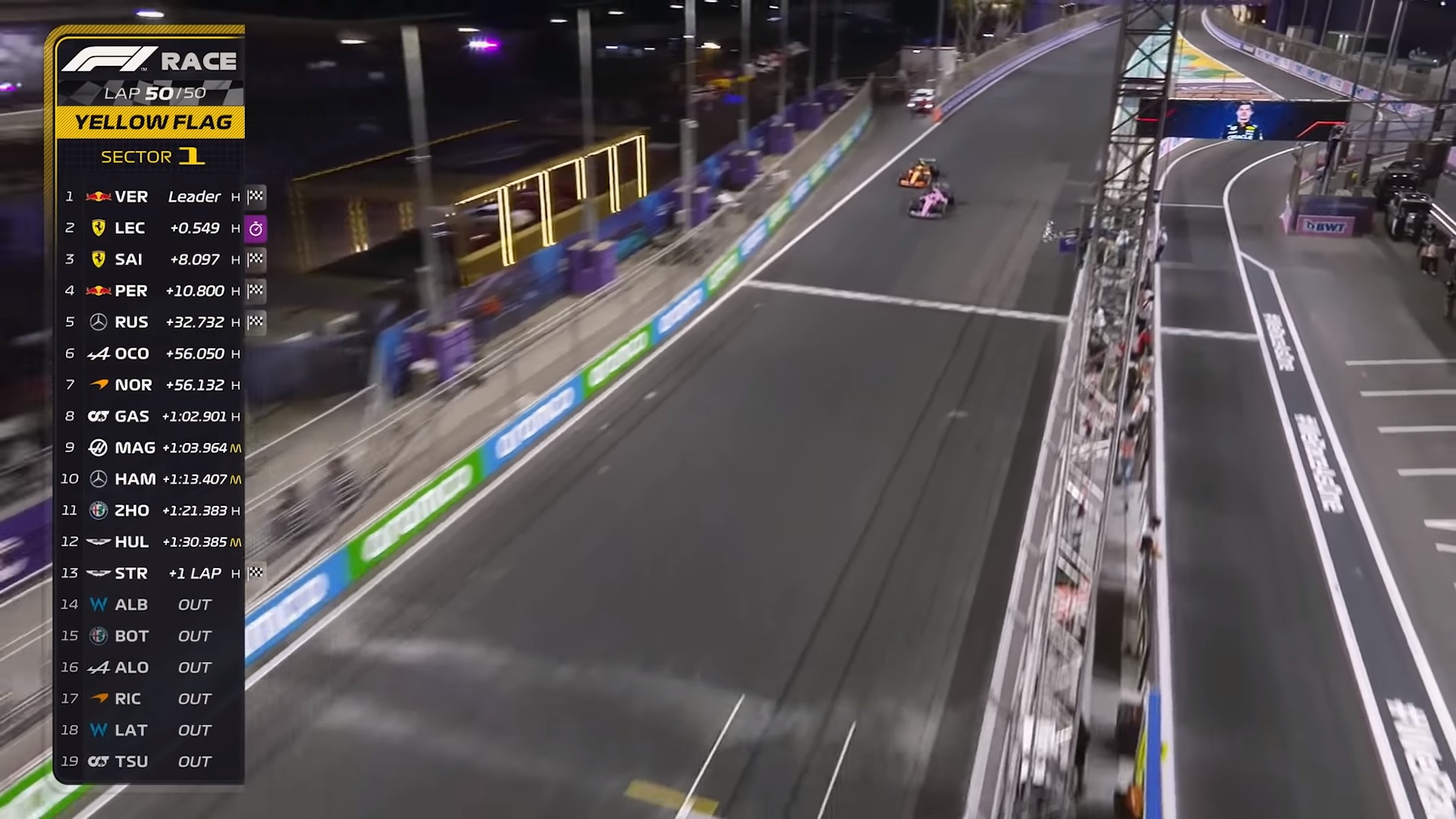 The gap between the top two was a mere 0.549 seconds which is the closest finish we've seen since the 2020 Italian GP! Unpredictability reigned supreme, and we had only 13 cars finish out of the 18 that took part. That is still a good enough number especially considering only one car was damaged. That must be some sort of a record for Tilke designed circuits!