Formula 1
Mercedes F1 boss Toto Wolff reveals breaking of cost cap rule for the Haas F1 team
Haas would have had to foot an almost $1 million dollar bill to repair Schumacher's car, which would've set them back massively.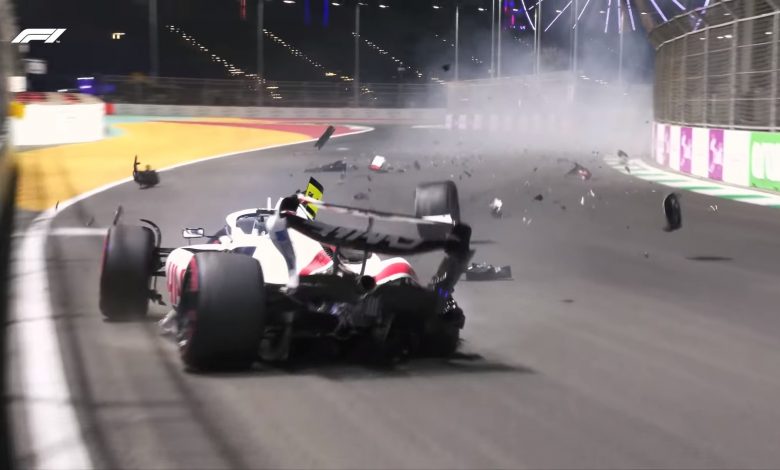 Mercedes F1 team boss Toto Wolff has revealed that the Haas F1 team has been given a bit of breathing room to rebuild Mick Schumacher's damaged Haas F1 car after the young German slammed heavily into the wall during qualifying for the Saudi Arabian GP. The repair bill had been initially estimated to be around $1 million, which would've been a massive blow to the team in a time when teams are to operate on a budget cap that does not exceed $140 million for the entire season.
However, Mercedes F1 team boss Toto Wolff said that there is a provision in the regulations for exactly such incidents, with there being room for adjustment in case of a big crash like this. He said the following to GPFans:
"You can say that a crash like Mick had falls into the category of a 'big shunt' and there is an allowance in the cost cap where if you need to build a new chassis, the cost cap will be adjusted for you".
There was also talk about how dangerous the Jeddah Corniche track really is after multiple drivers complained that the track was too unforgiving. Mick's crash was so violent that he couldn't start the race on Sunday, and had to be rushed to the hospital immediately after the crash. Team boss Guenther Steiner did say that the team had provisions for such contingencies and also that the chassis was quite possibly salvageable, but he also did say that he hopes such crashes don't occur frequently, more about which you can read here.