News
Tata's new CURVV EV concept unveiled! An Electric Coupe SUV for India
This new EV from Tata is a coupe SUV that will sit above the Nexon and will be launched as EV first and an ICE version later.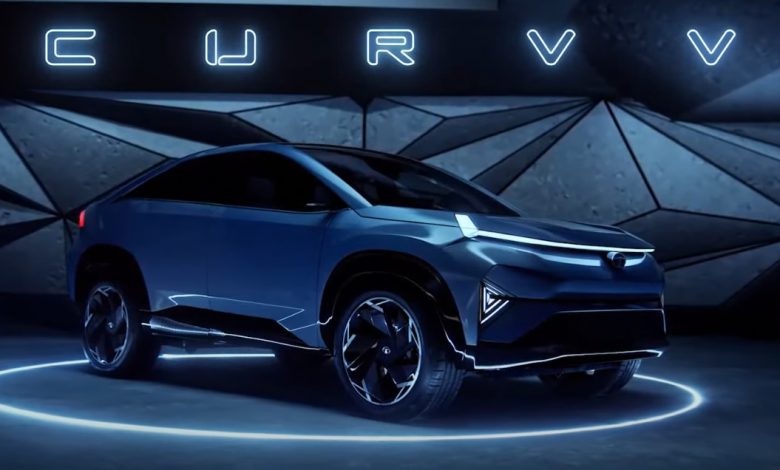 Tata Motor's Electric Mobility division have showcased their brand new EV concept called CURVV. This new EV is a stylish new Coupe SUV designed with Tata's new "Digital Design" philosophy with nice minimalist sharp creases and cuts flowing through the car. This new vehicle is just a concept but is definitely showcasing what holds the future of EVs in India. Tata being the no. 1 SUV brand in India, is deep into their EVs all thanks to an early adoption with the Ziptron tech in the Nexon EV.
[tie_slideshow]
[tie_slide]
[/tie_slide]
[tie_slide]
[/tie_slide]
[tie_slide]
[/tie_slide]
[tie_slide]
[/tie_slide]
[/tie_slideshow]
What's more is that this new CURVV EV will have a much more "exhilarating performance" as compared to the Nexon EV and will be launched as an EV first and an ICE version will follow later. As from what we can see, this will definitely be a looker. With its regular wide haunches and claddings over the wheel arches and a commanding driving position, this is definitely an SUV. But, the sleek design at the back stretches all the way to the boot giving it a BMW X4 like vibes. While Mahindra were showcasing the same years ago, Tata might have actually pulled one up in this competition. Tata also stated that this new vehicle will have no compromises on boot space and I believe them considering how they pulled it off with the Tigor.
On the inside, the car features Tata's new steering wheel design with a light up logo flanked by touch buttons. The car also features two separate screens, an infotainment display and a digital MID as well. It even has touch controls for the HVAC though, I don't know why they'd do that considering how much criticism touch controls for HVAC actually face due to it disturbing while driving. the car also has ambient lighting. The car has been designed with a view to not keep it claustrophobic as it features a big panoramic sunroof.
[tie_slideshow]
[tie_slide]
[/tie_slide]
[tie_slide]
[/tie_slide]
[tie_slide]
[/tie_slide]
[/tie_slideshow]
Overall, this was a short glimpse into the future and we expect some more concrete info by the end of the year or maybe in Q1 of 2023. This one could be priced at the INR 18-25 lakh and would be a worth option against ICE powered cars priced at that range.