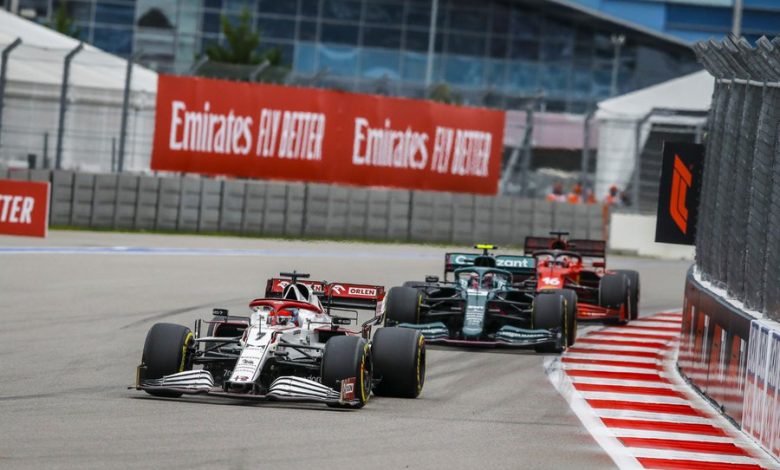 F1 Sprint debuted just last July, and has only seen 3 races yet seems set to become a permanent fixture on the F1 calendar. This weekend's race at Imola will see the format return for only the fourth time, and though it may not have provided us with supremely explosive and dramatic action like how it was sold at first, we've still had a fair few moments of entertainment- and here's our pick of the top 5 moments.
1. McLaren's dream Sprint weekend at Monza
McLaren as a team had a torrid run of form from 2013-2018, scoring just 2 podiums in the entirety of this period of their existence. Prospects picked up with a few podiums across 2019 and 2020, with Lando Norris and Carlos Sainz being the bearers of said podiums. 2021 looked strong yet bleak for the Woking-based outfit, with Lando Norris getting a few podiums, while newcomer Daniel Ricciardo struggled. It all changed at Monza however.
Friday qualifying saw the team take P4 and P5 with Lando and Daniel respectively. At the start of the Sprint race, Daniel had the best start of the bunch and jumped into P3, where he stayed until the end of the Sprint, while Lando followed him home in P4. With the promotion of one place each thanks to Bottas' penalty, Daniel and Lando started P2 and P3 respectively.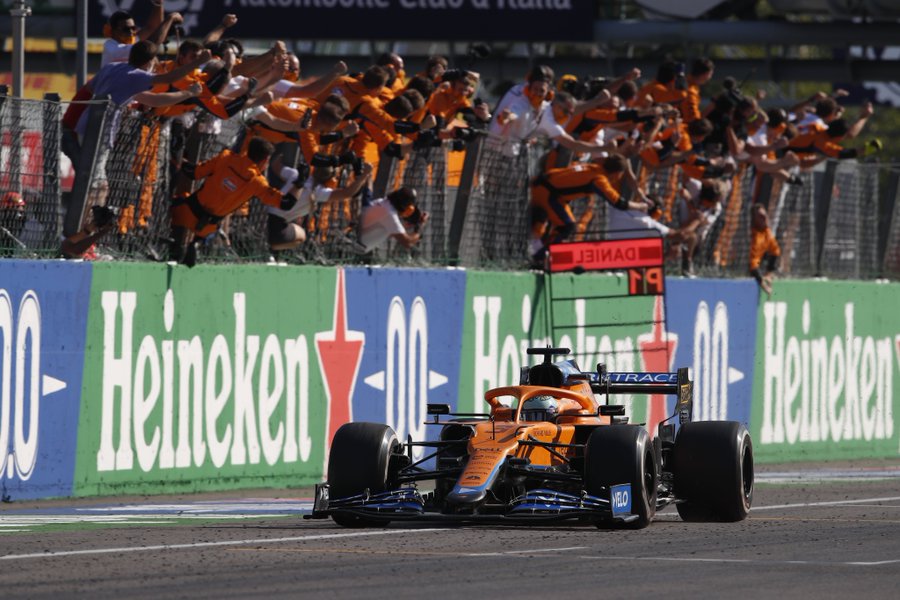 Not much more needs to be said about the main race- as drama, strategy and sheer speed all came together to give McLaren their first 1-2 since 2010, and their first win since 2012! More so, it came at the hands of Daniel, who upto this point had a horrible season with not a single podium. It brought McLaren at the forefront once again, and the Monza podium remains McLaren's last podium finish as of right now.
2. Lewis Hamilton showing his true prowess at Brazil
Qualifying for the Brazilian GP saw Hamilton qualify almost 5 tenths ahead of P2 man Verstappen, but doom was impending for the Briton. A disqualification for breaching the FIA regulations on the DRS slot gap sent the 7-time champion to the back of the grid in 20th place, which is an obvious setback for any driver. However, we were unaware that what we were about to see might well have been one of the best comebacks in F1 history- and it was truly remarkable.
Starting from 20th, Lewis was on an absolute charge and over the 24 laps of the Sprint came from 20th all the way upto 5th! With a 5-place grid penalty looming thanks to an engine change, he was then dumped from P5 to P10 for the main race- but he delivered in it as well.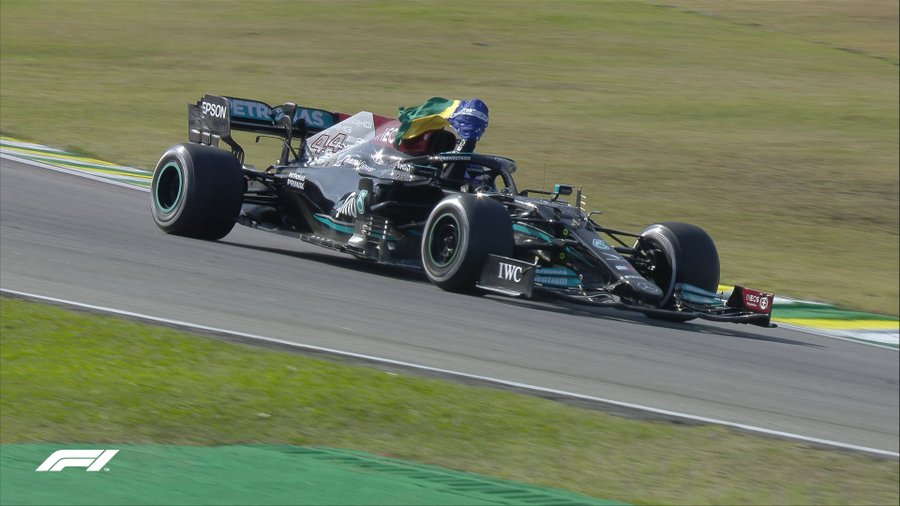 His bravery and speed in the Sprint was still present for the main race, where he went from 10th to 1st- effectively having overcome a 25 place grid penalty to still come through and win the race. What's more- he did all this while embroiled in a titanic championship battle with Max Verstappen, and still ended the weekend scoring more points than Max, with 25 against Max's 20. Truly a champion's weekend from Lewis!
3. Max and Lewis' titanic Silverstone battle
The Silverstone weekend was memorable for many things, though in terms of the battle for the top spot there were two contenders, and they were the usual suspects in Max and Lewis. Qualifying went Lewis' way, as he secured a first place start for the Sprint.
With his brakes on fire, Max had a rocket of a start in the Sprint, and managed to pull away from Lewis just enough to hold onto P1 and hence become the first winner of F1 Sprint. Lewis finished P2, but the way they fought on Lap 1 of the Sprint was just phenomenal- and some might even call it foreshadowing!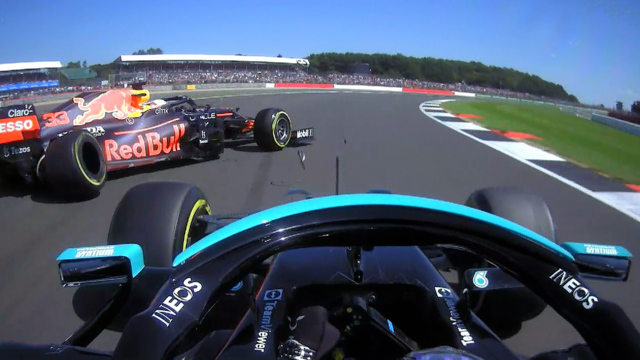 The main race needn't be brought up again- it was milked dry by every possible F1-related website who went on for days and days about the dramatic nature of the crash and how it affected the championship. What must be noted is that it was possible only thanks to the Sprint changing up the priorities in the minds of the drivers as to how the weekend should be approached!
4. George Russell's Silverstone qualifying result
When you qualify 10 places ahead of your teammate in a grid which itself consists of just 20 cars, you know you're good! George Russell has always been "Mr Saturday", but at Silverstone he stepped it up a notch and dragged his Williams into Q3, and qualified a fantastic P8 for the Sprint race. Why is this rated so highly?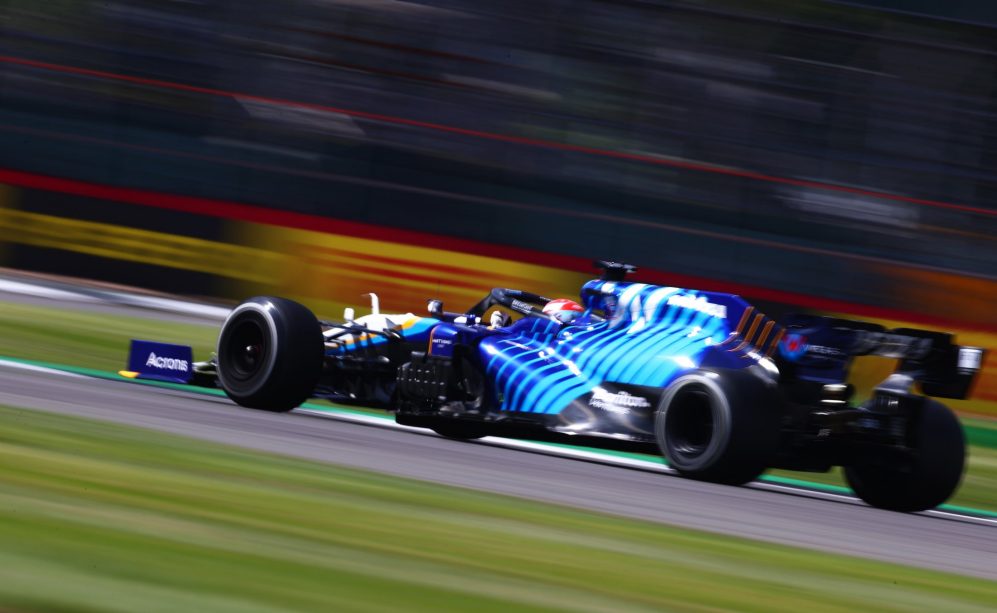 Well, the fact that he outqualified a Ferrari, both Aston Martin, AlphaTauris and Alpines is proof enough, but add on top of that the fact that he was driving one of the slowest cars on the grid and that his teammate qualified in P18, the significance of his result comes to light. It wasn't underrated by any means- the crowd went wild for their "homeboy" as he crossed the line, and in doing so proving his sheer qualifying mastery.
5. Valtteri Bottas proving his true worth
In a few years time, we might see Valtteri Bottas on a "What could have been" list of F1 drivers. Always a fantastic qualifier, Bottas is the only teammate to have given Hamilton a hard time on Saturday, with 31 instances where he outqualified Lewis. It is hence obvious to say that qualifyings are his strong point!
Monza was a perfect example of this. Bottas stormed to a remarkable pole position ahead of Lewis, and led the way from start to finish in the Sprint. Unfortunately for him, he had an impending grid penalty which relegated him to the back of the grid for Sunday's main race. To lose a deserved grid position of P1 on a weekend would certainly be a horrible feeling- however, that wasn't enough to faze him!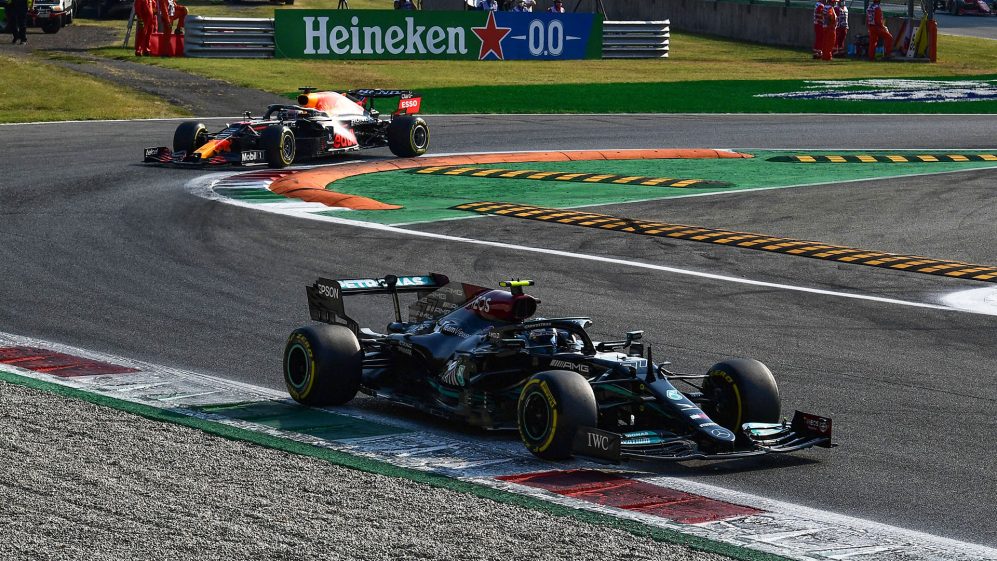 A stonking drive from P19 on the grid to P3 at the drop of the chequered flag followed, as he set out to finish his Mercedes career on a high. Just the week prior to the race, the news had dropped that he would not continue at Mercedes beyond 2021, with the employment of George Russell for 2022. If people thought Valtteri would take this personally and perform badly or sabotage the team to get some sort of revenge for this move, then Valtteri had this to say to them- and this result to solidify his place on the F1 grid!
Conclusion
F1 Sprint is back this weekend, and we with more points on offer now the stakes are even higher. With P1 getting 8 points instead of 3 in 2021, it will be extremely exciting to see how the drivers choose to manage their cars and strategies over the course of the weekend as well! Do stay tuned for updates from Friday Qualifying tomorrow.