Formula 1
Meet the Hoonipigasus, the 1400HP Porsche to be used at Pikes Peak by the "Hoonigan" himself!
The car will race at Pikes Peak next month in the PPO (Pikes Peak Open) category, and will be the machine Hoonigan uses to try to achieve his first overall Pikes Peak win.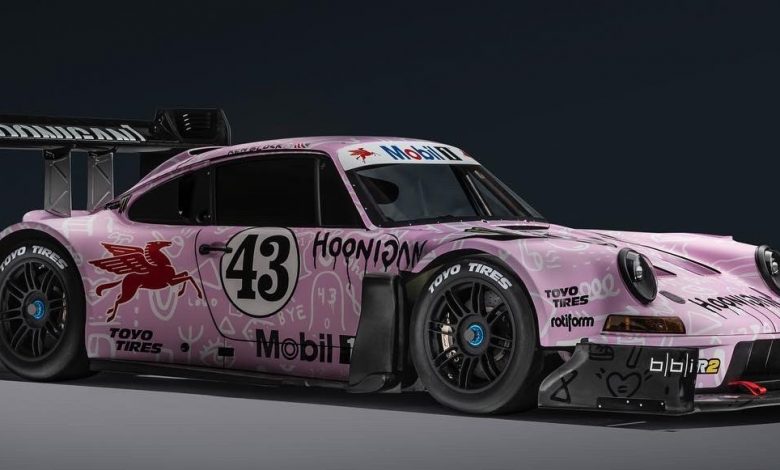 Ken Block is world-famous as the master of drift, and has been incredibly successful in the field as well. However, something which has eluded him has been an overall win at Pikes Peak, and to do so he has paired up with BBi Autosport and his own Hoonigan brand to make the Hoonipigasus- a 1400HP mid-engined Porsche 911!
The livery pays homage to the 1971 Porsche 917/20 Pink Pig car, though the car is sure to be iconic enough to end up having a legacy of its own! A 4.0L twin-turbo flat six engine produces the 1400 horses to thrust the car forward, and the power is transferred to both axles in a car which weighs less than 1000KG.
BBi Autosport have also installed a height-adjustable suspension, which adapts to the environment based on GPS data from previous runnings of the event. The Pikes Peak hillclimb will take place on June 26th, just over a month from now, but this isn't the Hoonigan's first foray with the event!
[tie_slideshow]
[tie_slide]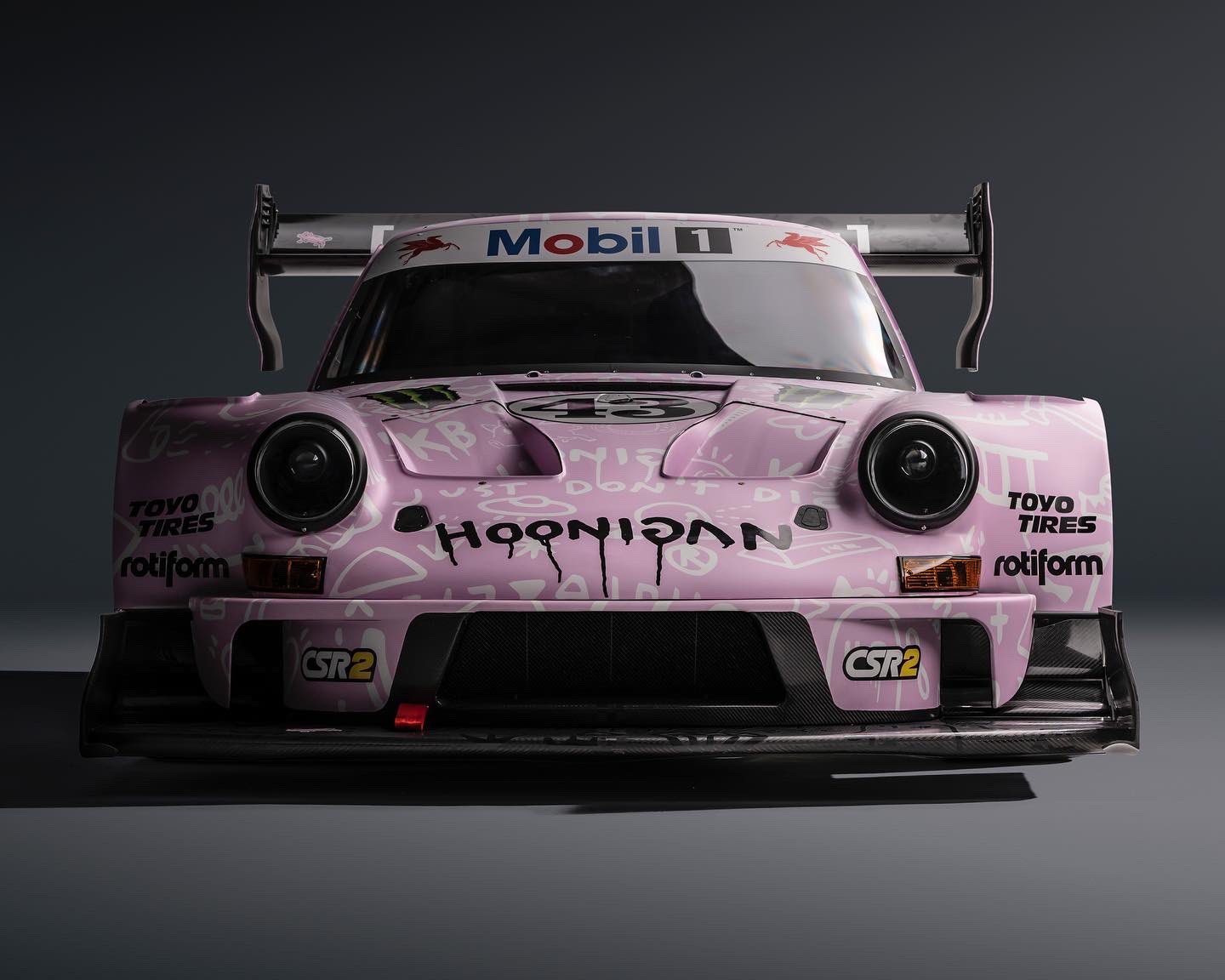 [/tie_slide]
[tie_slide]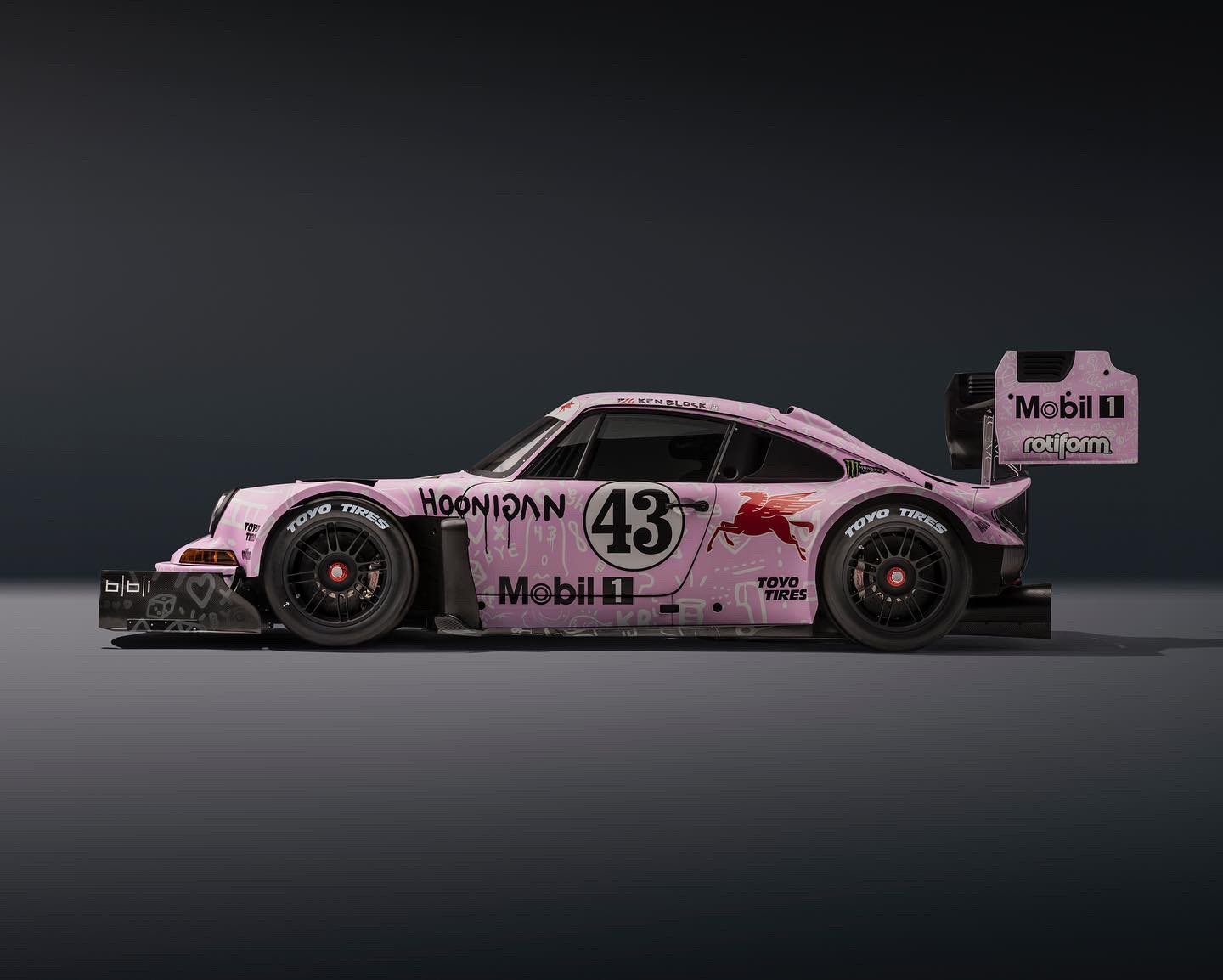 [/tie_slide]
[tie_slide]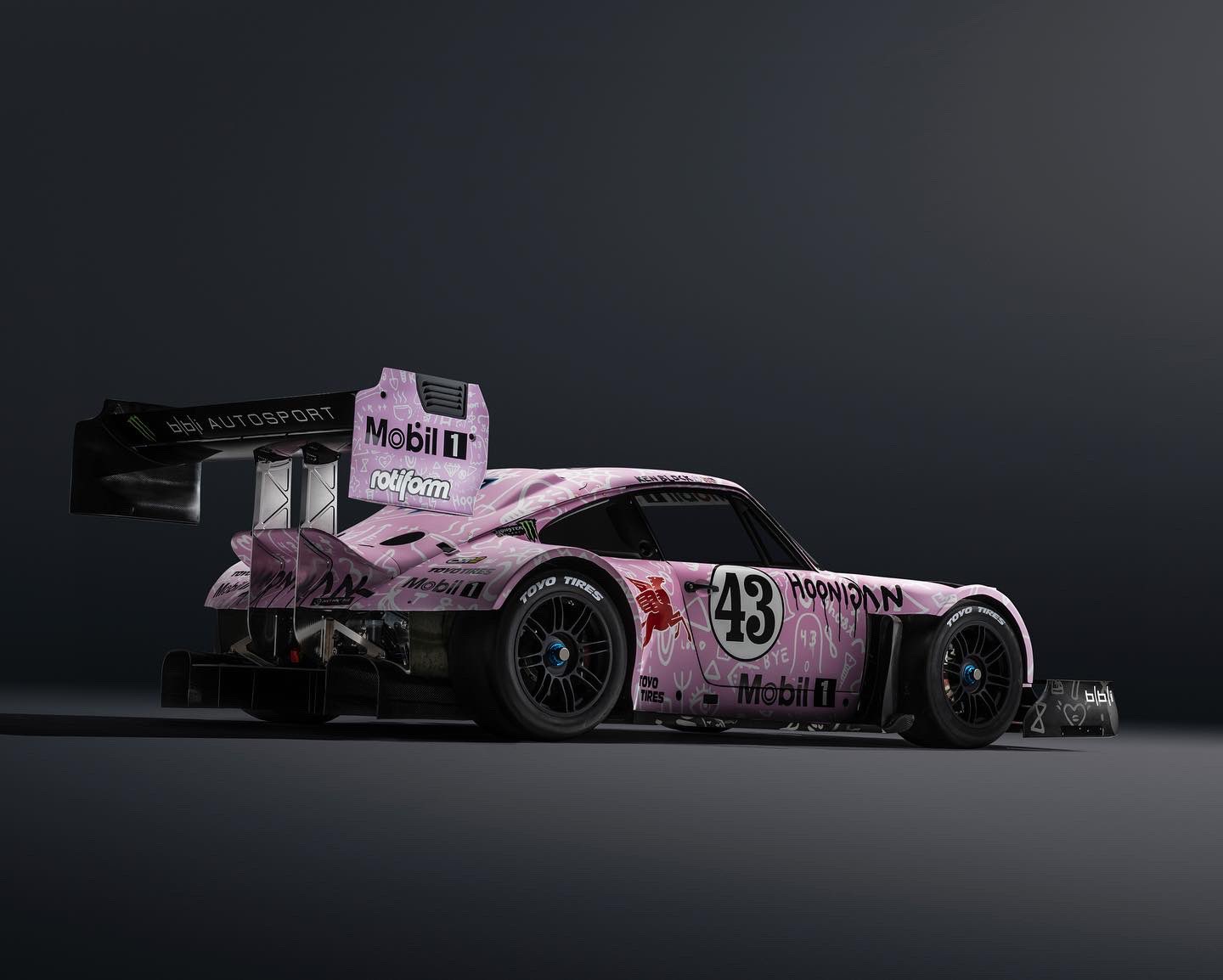 [/tie_slide]
[tie_slide]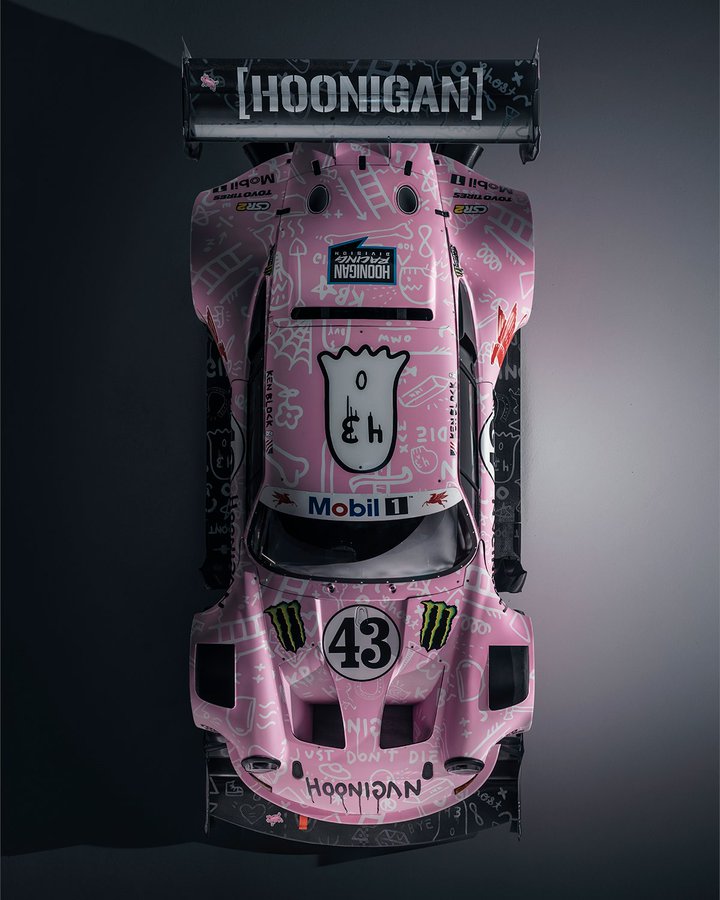 [/tie_slide]
[/tie_slideshow]
Hoonipigasus. Top down view. Incredible design and build by BBi Autosport. The Pikes Peak International Hill Climb has always been a dream of mine to race at the top level… but, I never imagined a beast like this would be the type of car I would race it in! pic.twitter.com/n5H8x4sm2Y

— Ken Block (@kblock43) May 17, 2022
Block had first run Pikes Peak in the 2005 edition of the event, and even ran the 2017 edition in his customised 1965 Ford Mustang, which also coinicdentally had a twin-turbo and 1400HP! Pikes Peak is one of the more iconic feats to achieve in the world of motorsport- 13.5 miles of twisty, undulating roads in the mountains of Colorado in the USA are holy ground for some. To get through the stage on the Dirt Rally game is a task in itself- though if anyone can achieve the feat and take top honours, it's the Hoonigan himself!