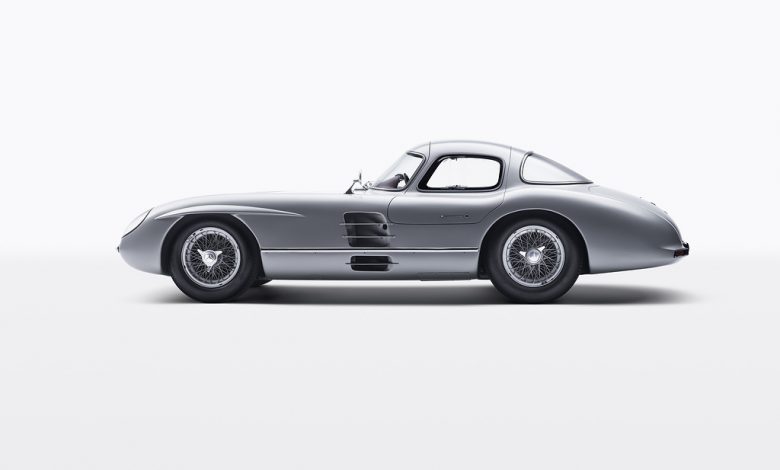 Rupert Uhlenhaut was the inventor of the Mercedes-Benz 300 SLR Uhlenhaut Coupe, of which only two models were made globally. One of the two models, a 1955 300 SLR Uhlenhaut Coupe has just been sold at an RM Sotheby's auction for an eye-watering €135,000,000 (over $155 million), making it the most expensive car in the world!
The car was sold to a private, unnamed collector and quite comprehensively beats the previous record of the world's most expensive car, which was a 1962 Ferrari 250 GTO which fetched over $48 million when it was sold back in 2018. This sale took place at an invite-only auction on May 5th, a few weeks ago, where said anonymous bidder gave an offer of €135,000,000 for this unique and rare gull-winged vehicle, which is one of two prototypes ever built by Uhlenhaut.
[tie_slideshow]
[tie_slide]
[/tie_slide]
[tie_slide]
[/tie_slide]
[tie_slide]
[/tie_slide]
[tie_slide]
[/tie_slide]
[/tie_slideshow]
The buyer has however agreed to let the car be displayed on special occasions, while Mercedes confirmed that the second SLR 300 is in company ownership at their Stuttgart museum. With so much money in hand, RM Sotheby's have donated the proceeds to establish a worldwide "Mercedes Benz Fund" which provides long-term educational scholarships for young people who wish to work in the fields of decarbonisation and environmental science. The sale also makes the car one of the top 10 most valuable things ever sold at an auction, ever!