Formula 1
Leclerc leads a closely bunched top half of the field at under the Barcelona sun- FP3 highlights
Under the sweltering Barcelona heat, the teams pushed on to gather the final bits of data which they could prior to qualifying later today.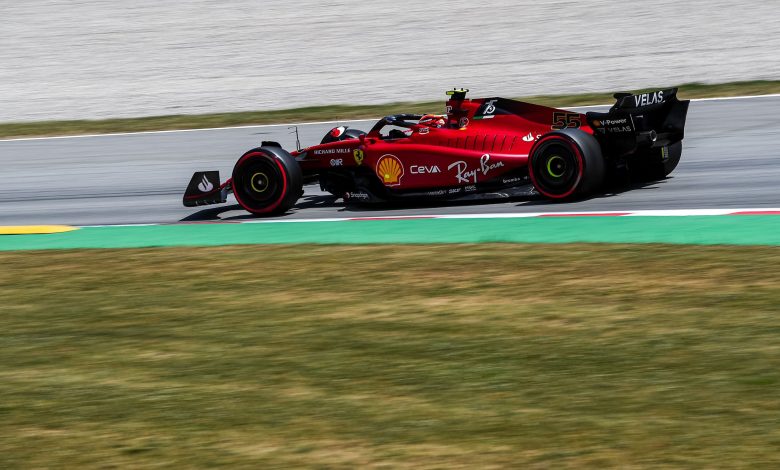 FP3 at Barcelona saw Ferrari and Charles Leclerc continue their run of good form, taking top honours in FP3. The final practice session is the last chance the teams and drivers have to practice for qualifying and the race tomorrow, which means that the importance of getting a decent result in this session is higher than other sessions.
The session started quietly, with drivers filing out onto the track to start their practice runs. Unfortunately for Pierre Gasly, his car's heat shield failed which forced him to dive into the pits and retire. Soon after, Mick Schumacher's Haas was on fire… literally! His brakes were engulfed in flames, and he too was forced to end his session early.
Mick Schumacher's brakes are feeling the Barcelona heat! 🔥

The fire has been put out and he's back in the garage#SpanishGP #F1 pic.twitter.com/rPacCdgIO4

— Formula 1 (@F1) May 21, 2022
The drivers continued on despite the sweltering heat, and kept setting times on the soft tyres in anticipation for Qualifying. George Russell split the two Ferraris around the mid-point of the session, however no one was able to topple Charles Leclerc, the Monegasque driver now having topped all 3 practice sessions this weekend so far.
What's interesting is that the top 3 teams and their 6 drivers were all separated by just half a second at the drop of the flag, with a Ferrari 1-5, Mercedes 3-4 and Red Bull 2-6. Reigning champion Verstappen was just 7 hundredths behind Leclerc, while Russell did well to finish within one and a half tenth of Leclerc's time. Sainz and Perez wil certainly be hoping to be closer come Qualifying, as the times they set were well of those of their teammates.
Kevin Magnussen and Valtteri Bottas did well to get into the top 10, and McLaren's prospects look to be on the up with a 7th and 11th place. Aston Martin may have copied the Red Bull chassis but they don't seem to be able to emulate their results- with just P12 and P16 at the close of the session. This was the final session prior to qualifying, and judging by the gap at the top it's hard to say who will come out on top at the end of qualifying! Do stay tuned for updates from F1 at Barcelona.