Formula 1
Post-race analysis and driver ratings for the 2022 Monaco GP
With the heavens opening at Monaco and strategic gambles up and down the field, the race was quite entertaining per Monaco standards.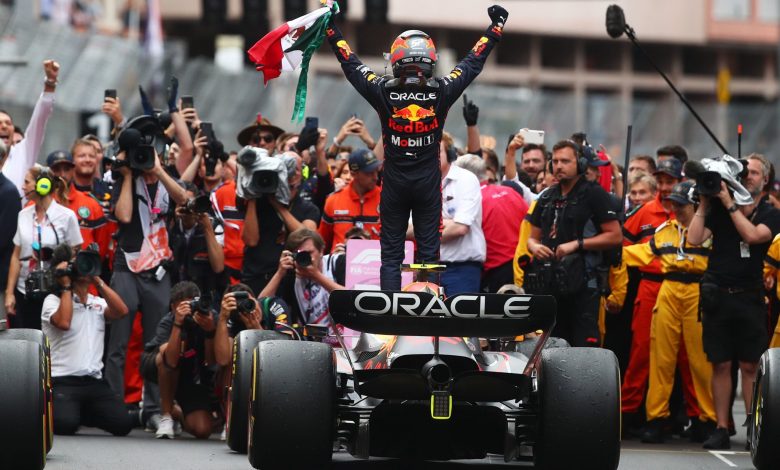 The Monaco GP is in the headlines for reasons that might see a forced change to the circuit or axing the race out of the F1 calendar in itself. While it used to be THE race of the year, with these newer and much bigger cars, the race in any condition is nowhere near a race. We'll have a detailed look in a video very soon. So, stay tuned! The qualifying is all that matters. Ferrari faltered and made an incredibly costly mistake during a high-intensity situation, while RedBull triumphed thanks to a better approach to the race. The rest of the pack did not exactly have a field day, as racing was somehow possible with these new wider 2022 cars, so without any further ado here's the race report from Monaco!
The (delayed) race start and initial few laps
The race started at the designated time, apart from the fact that it didn't! Heavy rain showers bombarded the track, and the race start was delayed to let the weather ease off. The start was delayed by 10 minutes, and unlike Spa last year the cars actually set off behind the Safety Car, though two laps were all that needed to be run in order for the race director to determine that the weather was too treacherous to hold the race in, and the race start was delayed with a red flag being thrown out.
About 40 minutes after that, we received a message that the race would resume, and that all cars would have to start on the full wet tyres and the race would begin behind the Safety Car, with a rolling start to occur as opposed to a standing start. No sooner than the race began, Stroll and Latifi had run-ins with the barrier while behind the Safety Car. The race resumed on Lap 3, after an hour's delay with Charles Leclerc leading the field away.
[tie_slideshow]
[tie_slide]
[/tie_slide]
[tie_slide]
[/tie_slide]
[tie_slide]
[/tie_slide]
[/tie_slideshow]
A few laps in, a few drivers who were running at the back bit the bullet and switched to intermediates, with Gasly being the first to do so. He struggled for grip initially, but once it became obvious that the inters were faster than the wets despite being a bit slippery, drivers dove into the pits to switch over to the inters. The leaders however, stayed put for the time being.
Gasly was on a charge – he was passing cars with incredible ease. This prompted Red Bull to bring Checo Perez in from P3, and two laps after that both Max and Charles pitted for the intermediates as well, emerging behind Perez. Sainz stayed out on the wets, telling the team that it made little sense to make an additional stop for inters as the track was drying out fast, and that a stop directly onto dry tyres would be better- and it ended up being the right call.
[tie_slideshow]
[tie_slide]
[/tie_slide]
[tie_slide]
[/tie_slide]
[tie_slide]
[/tie_slide]
[/tie_slideshow]
The pitstop phase, crucial strategy decisions and the return of the red flag!
Just 3 laps after Leclerc's pitstop, he was told by the team to pit after a very late radio call. Unfortunately, teammate Sainz who had stayed out had track position and was also called in to the pits, as both cars switched to the dry compound with the hard tyre. Leclerc lost precious time thanks to having a double-stacked pit stop behind Sainz and the approximate 4-second loss made him lose a place to Verstappen. It's safe to say that the Tifosi certainly weren't celebrating when it happened!
[tie_slideshow]
[tie_slide]
[/tie_slide]
[tie_slide]
[/tie_slide]
[tie_slide]
[/tie_slide]
[/tie_slideshow]
Just a lap later, Red Bull did the same strategy except that Perez was far enough ahead of Verstappen that no time would be wasted in double-stacking. Perez emerged as the net leader, with Sainz in P2 after getting stuck behind a lapped car on his out lap, Max moved to P3 and Leclerc dropped from P1 to P4 with no fault of his own, all thanks to a poor strategy call. In a matter of one lap, the race had turned on its head. A very, very hairy moment for Sainz saw him execute a fantastic save to make sure his car would avoid the wall.
The race stabilised, or so we thought. We received indication that an accident had occurred, and the shot cut to the swimming pool chicane where we saw the remnants of what used to be Mick Schumacher's Haas. The German had gone into the barriers heavily, destroying the rear of the car entirely in the process. The VSC was put out, then the full Safety Car, and then the Red Flag was put out so that the car could be recovered, and the barrier repaired.
[tie_slideshow]
[tie_slide]
[/tie_slide]
[tie_slide]
[/tie_slide]
[/tie_slideshow]
The Red Flag gave teams and drivers an opportunity to go over their race till now, and plan out what they were going to do next. Leclerc was understandably furious, though contained his anger quite well considering the fact that the chance to win his home race had been thrown out the window!
The red flag race restart, race stagnation and race finish
At the restart, both Red Bull cars opted to go for the medium tyres, while both Ferraris stayed on the 10 lap used hard tyres they had put on during the ill-fated pitstop. Once the race resumed, tyre choices were split amongst the rest of the field as well, with some opting for mediums while others opted for hards.
A few laps in, it became obvious that we would need a miracle to see some overtakes happen. Alonso proved that Monaco does not give any opportunities for overtaking in the dry, and once told by the team to not push on his set of mediums he held back, slowly but steadily creating a massive gap to the drivers ahead.
The race then became a timed one as opposed to ending on the designated lap, as the timer for the race was ticking down all the time. What's key is that we had absolutely no overtakes in the dry running of the race– from the red flag restart up to the race finish. The Top 4 were glued to one another, while the rest of the field was also having their own race. The Top 4 were in a race of their own, Russell and Norris were having their personal battle and the rest of the running cars were stuck running in a Trulli Trail Fernando Freightcar!
[tie_slideshow]
[tie_slide]
[/tie_slide]
[tie_slide]
[/tie_slide]
[tie_slide]
[/tie_slide]
[/tie_slideshow]
The race ended with Checo Perez winning the GP, followed by Sainz in P2 and Max in P3. A very disheartened Leclerc was P4, and came on the radio saying that this sort of a mix-up cannot happen again. Checo Perez was understandably over the moon, and let all his emotions flow free on the top step of the podium. Thanks to this result, he is now just 15 points behind his championship-leading teammate Max, and a mere 6 points behind Leclerc!
Further back, Russell held off a charging Norris who nabbed the fastest lap off from Perez after he made a pitstop for fresh medium tyres and charged back. Alonso, who had held the pack, picked up pace in the end, and finished 7th ahead of Hamilton. Hamilton was involved in two separate run-ins with Ocon, the Frenchman receiving a 5-second penalty for the same. His penalty demoted him from P9 to P12, promoting Bottas, Vettel and Gasly up one place each and making Vettel the last driver to score points.
The likes of Ricciardo, Stroll, Latifi, Zhou and Tsunoda had a race to forget, though Zhou did showcase some of the monumental skill F1 drivers have when he saved what looked certain to be a massive crash just a few laps from the end. Albon, Schumacher and Magnussen failed to see the chequered flag.
[toggle title="Race Result for the 2022 Monaco GP" state="close"]
POS
DRIVER
CAR
LAPS
TIME/RETIRED
PTS
1
11
 
RED BULL RACING RBPT
64
1:56:30.265
25
2
55
 
FERRARI
64
+1.154

s

18
3
1
 
RED BULL RACING RBPT
64
+1.491

s

15
4
16
 
FERRARI
64
+2.922

s

12
5
63
 
MERCEDES
64
+11.968

s

10
6
4
 
MCLAREN MERCEDES
64
+12.231

s

9
7
14
 
ALPINE RENAULT
64
+46.358

s

6
8
44
 
MERCEDES
64
+50.388

s

4
9
77
 
ALFA ROMEO FERRARI
64
+52.525

s

2
10
5
 
ASTON MARTIN ARAMCO MERCEDES
64
+53.536

s

1
11
10
 
ALPHATAURI RBPT
64
+54.289

s

0
12
31
 
ALPINE RENAULT
64
+55.644

s

0
13
3
 
MCLAREN MERCEDES
64
+57.635

s

0
14
18
 
ASTON MARTIN ARAMCO MERCEDES
64
+60.802

s

0
15
6
 
WILLIAMS MERCEDES
63
+1

 lap

0
16
24
 
ALFA ROMEO FERRARI
63
+1

 lap

0
17
22
 
ALPHATAURI RBPT
63
+1

 lap

0
NC
23
 
WILLIAMS MERCEDES
48
DNF
0
NC
47
 
HAAS FERRARI
24
DNF
0
NC
20
 
HAAS FERRARI
19
DNF
0
Note – Norris scored an additional point for setting the fastest lap of the race. Albon received a five-second time penalty for leaving the track and gaining an advantage. Ocon received a five-second time penalty for causing a collision.
[/toggle]
[toggle title="Driver Standings after the 2022 Monaco GP" state="close"]
[/toggle]
[toggle title="Constructor Standings after the 2022 Monaco GP" state="close"]
[/toggle]
Now, here's the driver ratings for the 2022 Monaco GP!
1st: Sergio Perez:
Checo didn't just win a race, he won the Monaco GP. In doing so, he joined a very exclusive club, and with the result he is also now the most successful Mexican F1 driver, ever. Talk about having a good weekend! Qualifying may have ended poorly for him, but save for a major lockup at the second red flag restart, he was absolutely faultless, not even giving a chance to his rivals to sneakily make an overtake on him. It was truly time to say Vamos, Checo on Sunday! It really was a drive to redeem himself from what he had to go through at Spain. His rebuttal to RedBull was so much better than saying something on the radio or resisting team orders.
Rating: 9.5/10
2nd: Carlos Sainz Jr:
The Spaniard played a masterstroke by suggesting to the team to directly box for dry tyres and to forego the intermediate tyres altogether, though once his out lap was hampered by a lapped car he could not jump Perez on-track, and was P2. Despite this, he did not find the barrier this weekend like he has the past few races, and was actually able to match up very well to teammate Leclerc. A good weekend for him nonetheless.
Rating: 9/10
3rd: Max Verstappen:
Max was P4 pretty much the entire weekend, and always behind teammate Perez. He did jump up a place thanks to Leclerc's misfortune, though without it the likely finishing position for Max would've been 4th. With this result he further increases the gap at the top of the table, though he will be looking to pick up the pace in the coming rounds as he will be hungry to increase his championship lead to a healthy one!
Rating: 9/10
4th: Charles Leclerc:
Oh, Charles. We did state that his Monaco luck seems to be terrible, and it came full circle yet again this year. It was through no fault of his own though, but he lost out on a potential win thanks to the team messing up the strategy horribly and at a crucial point, taking Charles off the podium places in the process as well.
Regardless, this is the first Monaco GP he's finished in his F1 career, though on a day when he should've received 25 points he only received 12. He also made a statement saying that despite this setback, the season is long however such a mistake cannot happen again.
Rating: 9.5/10
5th: George Russell:
George finished a fantastic P5, and stayed out of trouble the entire race. He has also maintained his streak of finishing in the Top 5 at every race so far this season, and his consistency sees him sit in P4 with a solitary podium finish, ahead of Sainz who has scored 3 podiums and 34 points ahead of championship-winning teammate Hamilton. He did make a fantastic move on Norris though during the damp to dry transition though!
Rating: 8.5/10
6th: Lando Norris:
Lando had a quiet race, finishing P6 with the fastest lap after being able to make an extra stop thanks to Alonso bunching up the field behind him. He stayed out of trouble, and almost had a shot at Russell in the dying stages of the race. Regardless, P6+ fastest lap isn't bad! To compare Daniel's pace with Lando's is unfair at this point considering Lando is driving consistently so well for Mclaren that the team definitely needs a new driver to double up on the precious opportunity of a slower Mercedes.
Rating: 9/10
7th: Fernando Alonso:
Fernando's strategy of bunching up those behind him was… not very entertaining to watch. obviously, it worked as he maintained position and finished a comfortable 7th. He at one point had an almost 35-second gap to Norris, though in the end he did pick up the pace and finished a few seconds up from Hamilton. As far as driving skills are considered, this strategy definitely wouldn't have worked anywhere other than Monaco and there's a huge chunk of facts denoting he'd have ended up behind at least Hamilton and Bottas.
Rating: 6.5/10
8th: Lewis Hamilton:
Lewis had a race to forget. In the race he was just stuck behind Alpine cars all race! P8 was all he could achieve, and it's certainly disappointing for him to be finishing so low. Add to the fact that he did very well and beat his teammate during qualifying in almost every session except for Q3 wherein a redflag stopped the race (just like last year) means it was a difficult pill to swallow. No matter that, Lewis' drive was good enough as his experience helped him save a terrible shunt with Ocon which would've certainly ended his race.
Rating: 8.5/10
9th: Valtteri Bottas:
Bottas was also one of the few to choose the correct strategy like Sainz did, which helped him jump from P12 grid spot to P10 at the flag, promoted to P9 thanks to Ocon's misfortune. He drove a good, clean race and brought home some good points for the team. As he has been doing for quite a while now.
Rating: 8.5/10
10th: Sebastian Vettel:
Seb drove well in a car which isn't really close to being a good car despite the Aston Martin F1 car having an uncanny resemblance to the car which won the race! P11 at the flag and P10 after Ocon's penalty was applied is a decent result for the team from Silverstone on a weekend when the car struggled, as was obvious with where Stroll finished.
Rating: 8/10
Honourable Mentions:
Esteban Ocon: Ocon had a good, quiet race and on-track finished P9, which would've seen him score some good points. Although, the shunt with Hamilton seemed to have shown his weaker side and highlights what he needs to learn with experience. Though, he also would've been requesting Alonso to pick up the pace the entire race!
Pierre Gasly: P17 to P11 is a good result for Gasly considering how difficult it is to overtake at Monaco. His pace was very good, and his intermediate stint really made us all sit up and take notice!