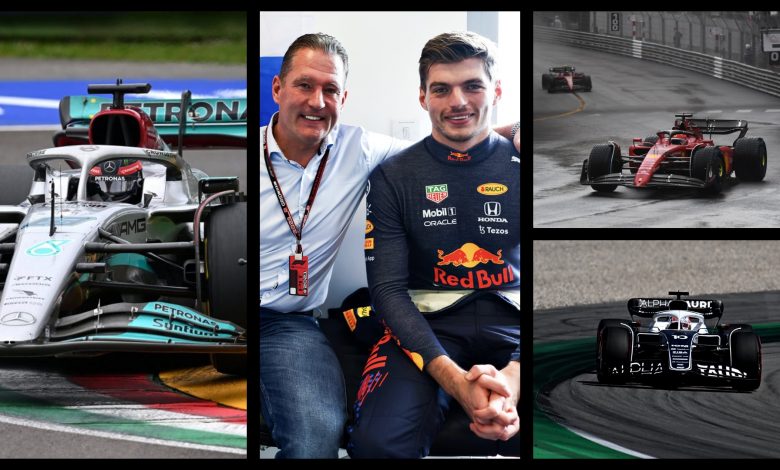 We are into round 7 of the 2022 Formula 1 season, and we've already seen a lot of drama, battles, crashes, and of course controversies! After these past few races, there's a lot of talk in the paddock regarding various 'issues' – some controversial, some speculative but all quite interesting! With that to catch up to, here's the weekly round-up from the world of Formula One.
Jos Verstappen's comments post-Monaco
Jos Verstappen has himself been an F1 driver in the late nineties and early noughties, though in the recent past he has been the subject of criticism above all else. For those who didn't know or didn't catch from the surname, Jos is Max Verstappen's father.
The most important thing about Verstappen Senior is that you can go on any online forum or ask a knowledgeable fan, and they'll tell you that more often than not he is at the centre of controversy above all else, and often makes statements which, put diplomatically are just "controversial" at best! So, how could he shy away from making a comment after the Monaco GP, wherein he criticised Red Bull for "prioritising" Sergio over Max the whole weekend? Mind you, this is not a doctored interpretation- this is exactly what he said!
His statement went along the lines of "It was a good result for Red Bull, but it was not right for Max to have been denied a shot at victory, and that the team should have done more to help Max out considering he is leading the championship, and that 10 potential points were lost after Sunday's race, and to lose points when Ferrari clearly have the fastest car isn't a clever move by the team". Well, everyone's entitled to their own opinion, but this is "so not right" of Jos to make such claims!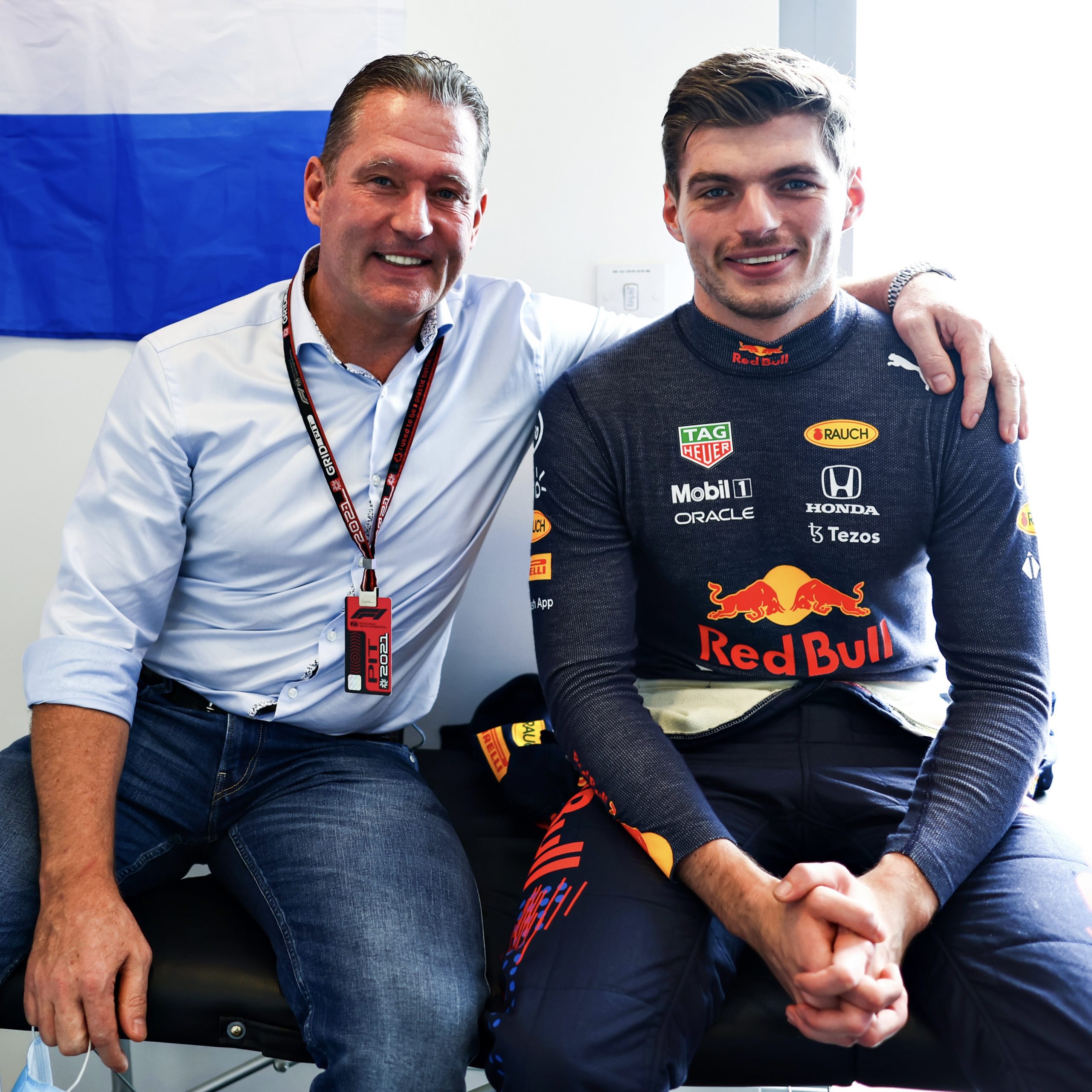 If you go through the reports of the Monaco weekend's sessions, Sergio beat Max fair and square in every single one of them- be it FP1, FP2, FP3, Qualifying and of course, the race! To say that the team should always blindly prioritise their one driver isn't right, as even the best of the best can have poor weekends. Especially in just 7 out of 22 races of a season. Other teams, namely big teams, will often look to prioritise the teams' result over a particular driver's result.
Take for instance the fact that Sebastian Vettel had been told multiple times over his Ferrari career to let teammate Kimi or Charles pass, in a bid to score more points despite Seb being the #1 at the team. In 2014, despite Vettel coming off the back of 4 consecutive championships, Red Bull prioritised newcomer Daniel Ricciardo as Vettel failed to find a rhythm. Though the examples here are from history, it is the point which is more relevant here that teams can't always prioritise the #1 over the #2 driver.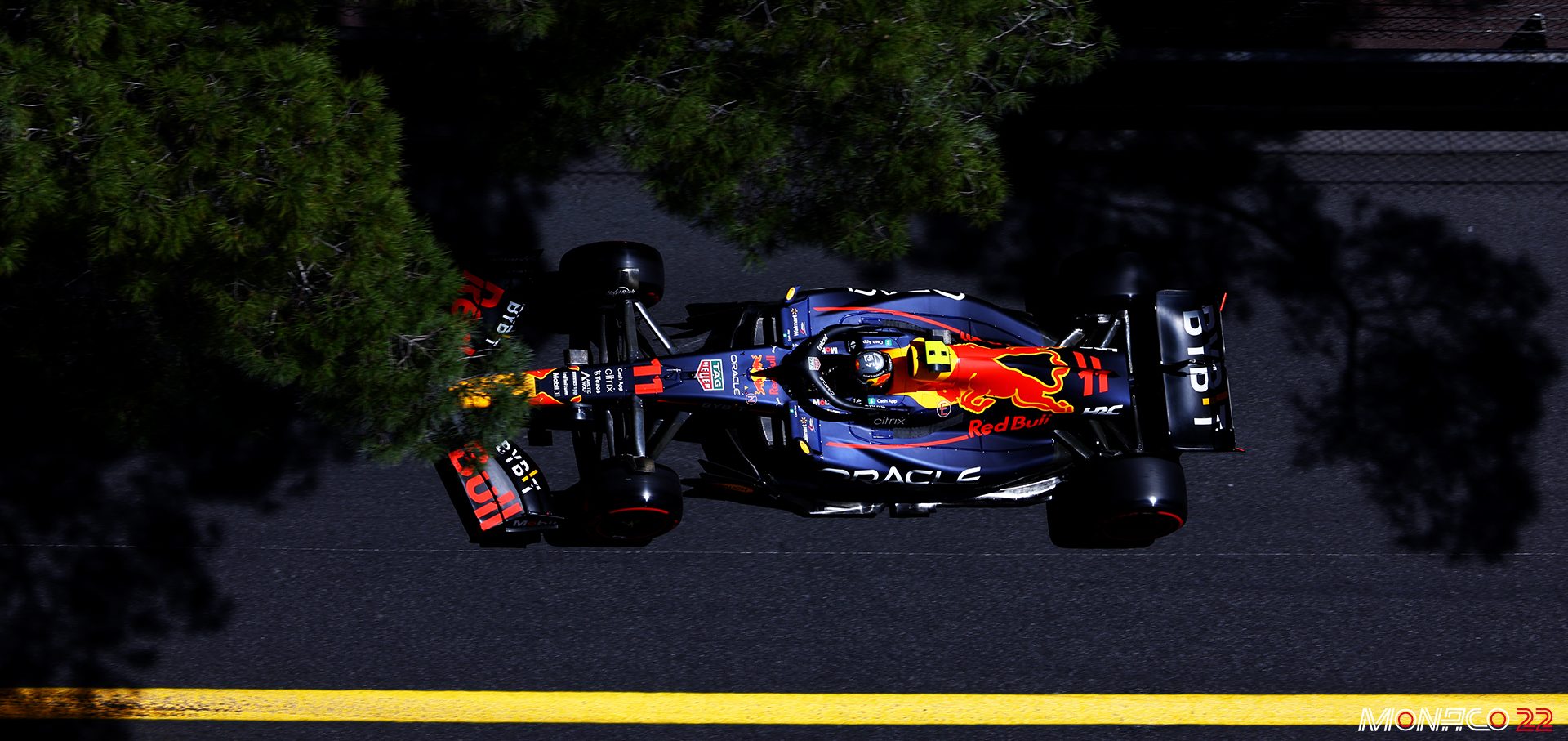 Let's take the instance of what might've happened in this case- Red Bull leave Checo out for an additional lap, while Max makes his stop. Ferrari's Sainz emerged ahead of Max regardless of when he stopped, and just behind Perez and so had Perez stayed out any longer on the intermediate tyres, Sainz would've inherited the lead and in turn denied Red Bull a shot at victory, and also at gaining some points on Ferrari. Would that really have benefitted Red Bull and Max in the end? Probably not!
Regardless of all this, the key takeaway from this is that we should not make such statements to be gospel, as more often than not they are biased towards a certain aspect of the sport. Teams and strategists are not dumb to prioritise points maximisation, and will obviously prioritise their #1 driver wherever they can. It also shows that sometimes feathers can be ruffled from the happening of the most random of events!
Ferrari's sudden drop in form after just a few races
The F1-75 started the season for Ferrari and the Tifosi by ending a 911 day long wait for a win, and rewarded them with a 1-2 finish under the Bahrain lights. With this win started the bandwagon of some well-deserved celebration, and joy from the Italian team's motorhome and paddock. 7 races into the season, the supposed "best car on the grid" has just 2 wins, while every other race has been won by their current arch-rivals Red Bull. So, an obvious question which must be asked is "What's going on?"
Let's take a brief dive into their race-by-race results this year, and break down their results to determine what's gone wrong for them:
Bahrain: 1st and 2nd after Red Bull's double DNF misfortune, their only 1-2 of the year so far.
Saudi Arabia: 2nd and 3rd with Sainz lacking pace and Leclerc losing lead very late on in the race.
Australia: 1st and DNF with Sainz retiring after a poor weekend performance while Leclerc dominates race as Max retires.
Italy (Imola): 6th and DNF with Sainz eliminated early on while Leclerc makes a costly mistake after pushing too hard, while Red Bull get a 1-2 finish.
Miami: 2nd and 3rd after an uneventful race which saw a 1-2 turn into a 2-3 as Max won.
Spain: DNF and 4th as Leclerc was unfairly robbed of a win thanks to an engine issue while Sainz's mistake saw him lose out on what would have been a certain podium, while Red Bull take their second 1-2 of the season.
Monaco: 2nd and 4th after a very badly timed radio call to pit, and getting stuck in lapped traffic on the outlaps then not being able to overtake due to Monaco's nature.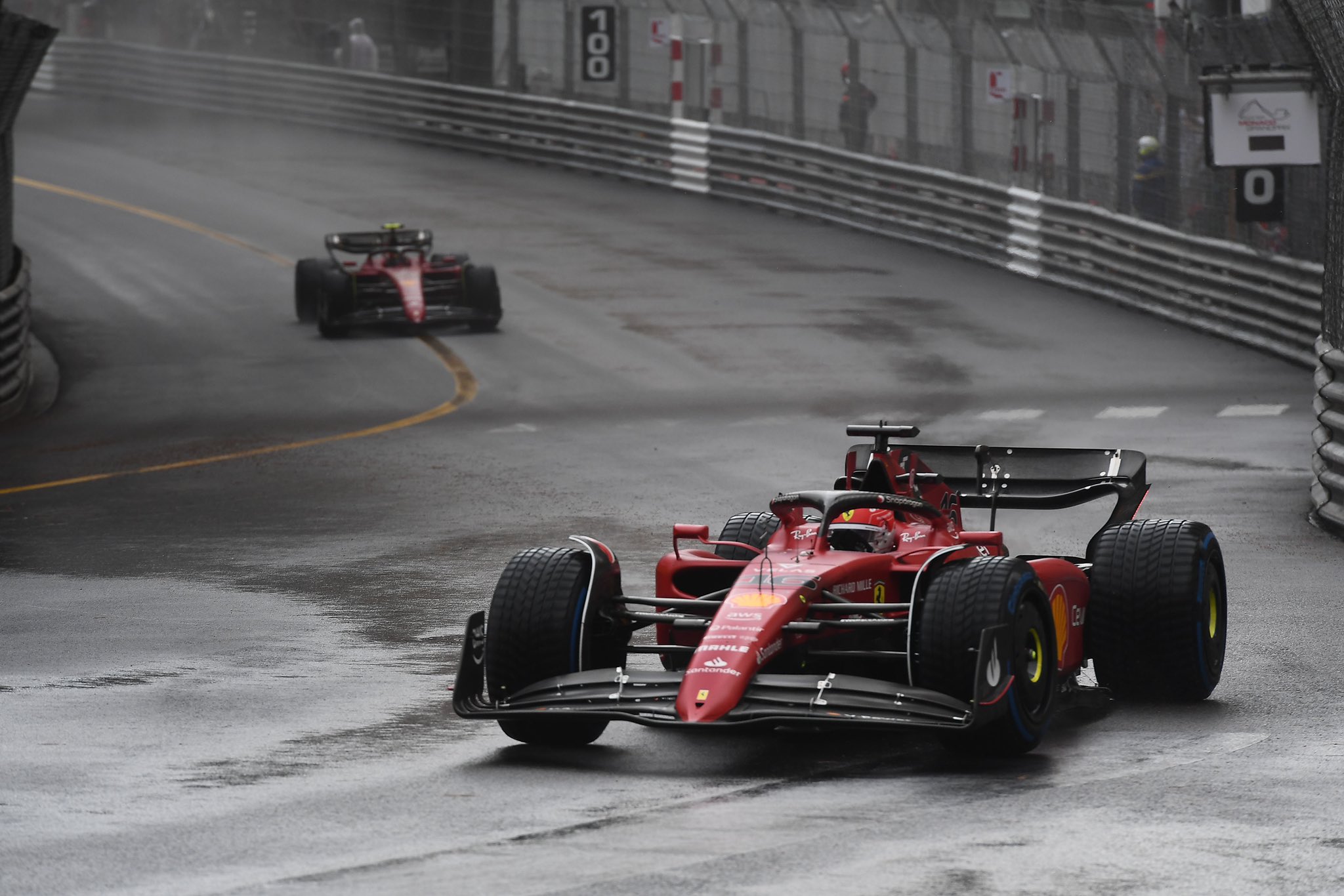 It isn't the case that Ferrari forgot how to win after Australia- they've just had a string of some really, really bad luck and of course a very concerning reliability issue as well. Saudi, Miami, Spain and Monaco are all races where either Charles or Carlos could've lifted the winner's trophy, but it didn't materialise thanks to mistakes made by the drivers and even by the team.
What Ferrari needs to do in this week off is to take time out and compose themselves, for most of these mistakes made could be easily avoided! No matter however many points may have been thrown away thanks to these errors, the season still has a very long way to go, and despite Leclerc being 9 points behind Max and Sainz sitting way behind in the drivers' standings with 5th, as the great Murray Walker once said "Anything can happen in Formula One, and it usually does!"
W13 being very "moody" in races
If you would've told an F1 fan at the end of the 2020 season that just a year and a half later Mercedes would be nowhere close to their pace at the time, you would've been laughed at. "Mercedes has won every championship from 2014-20" they would scoff, and rightfully so. After all, this is the first year in Mercedes's modern history (2010 onwards) that they have gone 7 races without winning a single one since 2011, and they won nada in that year! So, what's happened to the Silver Arrows?
Their 2022 car is called the W13 (unlucky for some!), and it has been possibly their weakest car since the MGP W02 back in 2011, and that car in the hands of Michael Schumacher and Nico Rosberg did not even score a single podium the entire year. The W13 has broken that streak, but isn't exactly a race-winning car, at least not yet!
The start of the season saw Merc show up with a radical new no sidepod design, though the car was just not competitive enough. Porpoising has been a perennial issue with the car, and despite various updates and upgrades, they are often seen finishing in the lower half of the top 10 on average, with Hamilton especially having a severe lack of faith in his car as is seen from his results. A myriad of upgrades in the first few races of the season also didn't help, as the car just doesn't seem to be improving whatsoever!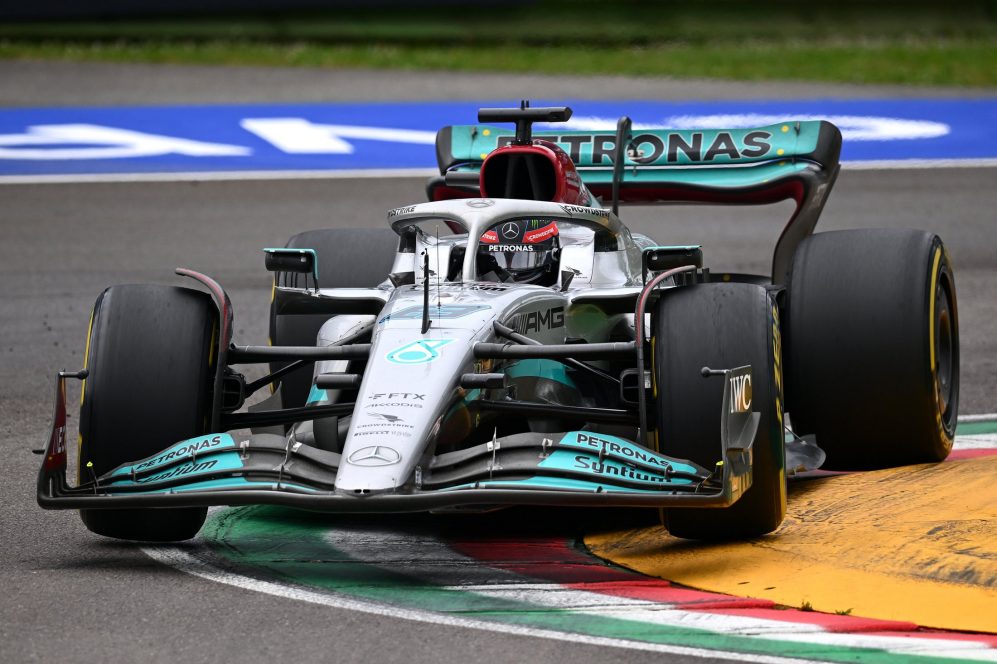 In Spain and Miami, the car seemed to have freed itself from the ghosts of the opening few rounds, though in Monaco it was a horror show as George was a distant P5 while Lewis was an uncanny P8, well behind his teammate. Porpoising issues were thought to have been eliminated, or at least somewhat solved by the time they reached Monaco, but it was just a very disappointing end for the team from Brackley.
The W11 was possibly the fastest F1 car in history, while the W13 sometimes struggles to get into the Top 5. The sudden nature of the W13 to be seemingly looking good at some tracks while having little to no pace at others could well allow for the car to be termed as "moody"- it performs at random when it wants to!
Gasly's future with Red Bull now that Perez has a multi year deal
Sergio Perez recently signed a 2-year deal with Red Bull, and most of the F1 paddock was congratulating the Mexican at the renewal of his services. Notice the "most" in the previous statement? One of those who might not have been as interested to congratulate Checo was probably current AlphaTauri driver Pierre Gasly, whose F1 future with Red Bull seems to have hit an awkward spot! Why is it so, you may ask?
Pierre signed a one-year extension in September last year, though beyond this year he could well leave the Red Bull driver pool and move to a different team, much like how Carlos Sainz did in 2019 when he left the Red Bull program and moved to McLaren, and also like how Ricciardo left Red Bull to go to Renault in the same year. 2019… does that remind F1 fans about something regarding Gasly?
Yes, Pierre had a very forgettable and poor stint with Red Bull when he drove 11 races for the Red Bull team wherein he was just too far off teammate Verstappen's pace and was even lapped at a few events, before then being dropped after the 2019 Hungarian GP to be sent back to the junior team AlphaTauri, which was then called Toro Rosso. Despite his best efforts and even 3 podiums since, nearly 3 years have passed and Pierre is still stuck in the same team, with seemingly no way back to the senior team considering Perez's contract and how Max is basically Red Bull himself!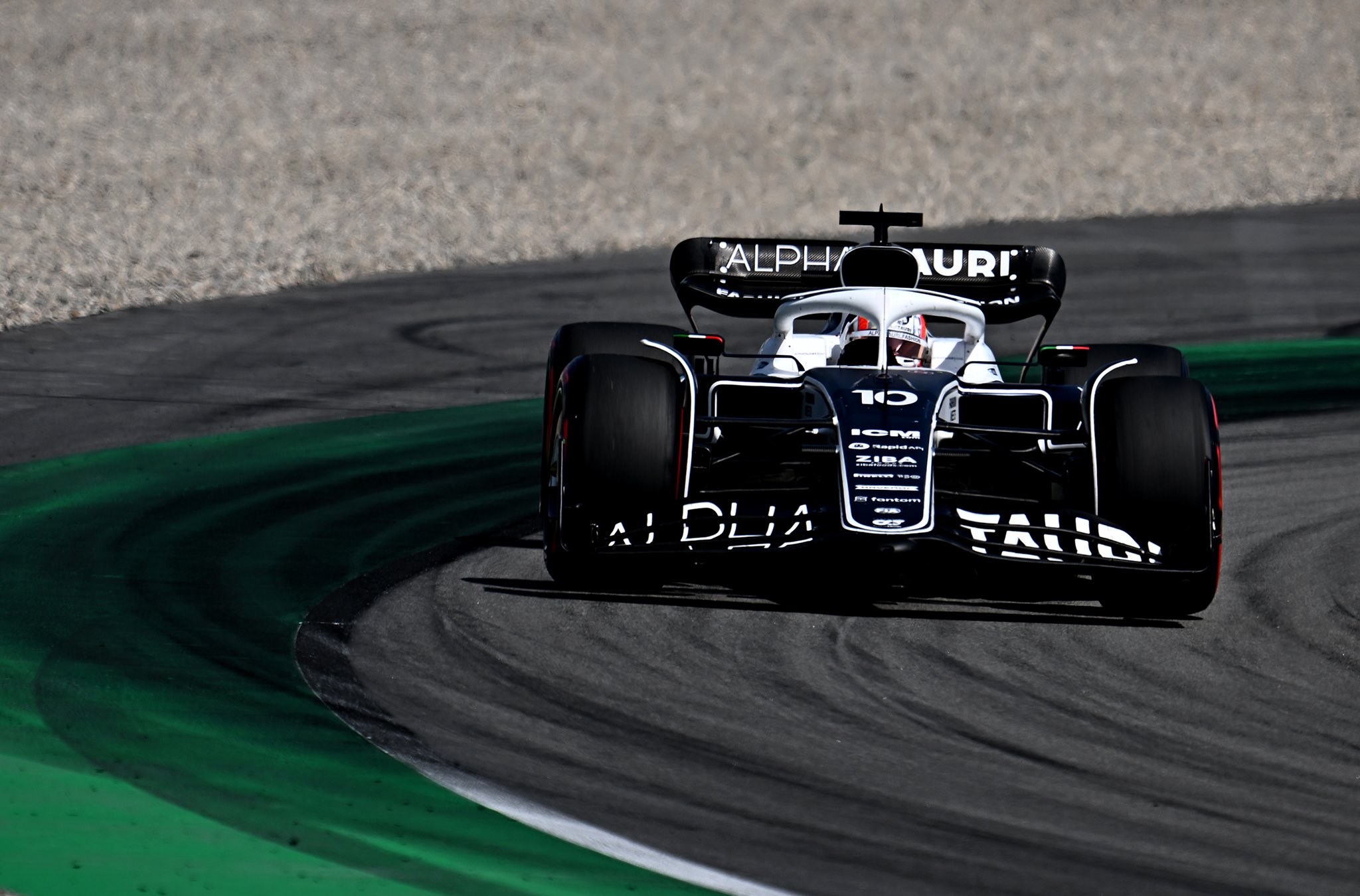 Like Sainz and Ricciardo and even Vettel for that matter, Pierre could choose to leave the Red Bull stable and explore new avenues. Potential openings up and down the field could be possible for Pierre, as we had discussed some time back. Alpine, Mercedes, and even McLaren could be possible places for Pierre to be in 2023. Now you might be thinking "But wait.. McLaren? There's no place in the team- Lando's contract extends till 2025, and Daniel's contract expires at the END of 2023, so how is McLaren a possible place for Pierre to go"? Well, about that…
Ricciardo's possible early Mclaren exit
Daniel Ricciardo was a hot topic for discussion in 2020, when even before the start of the season he announced his contract with McLaren which would commence from 2021, and be a 3-year contract which ends in 2023. However, about a year and a half since he made his debut, every possible news source and publication seems to be suggesting that there's a very, very strong chance that Daniel could see his McLaren and possibly even F1 career end with this season's finale at the Abu Dhabi GP. Why and how has this happened?
Daniel just hasn't been able to live up to the fans' and teams' expectations, and quite possibly so his own expectations as well. How could a driver who was white-washing his teammates on the regular suddenly lose all his pace? Mind you, the teammates he's beaten include the likes of 4-time world champion Sebastian Vettel in 2014, Max Verstappen in 2017, and highly-rated drivers Hulkenberg and Ocon in 2019 and 2020 respectively. When his deal was announced, it was expected that Danny would "own" Lando, as per Twitterspeak. A year and a half later, Lando has comprehensively outshone Ricciardo, and is at this point sitting on almost 5 times Daniel's points (Lando has 49 points compared to Daniel's 11 so far), and all signs seem to point toward an early departure for Daniel from the team.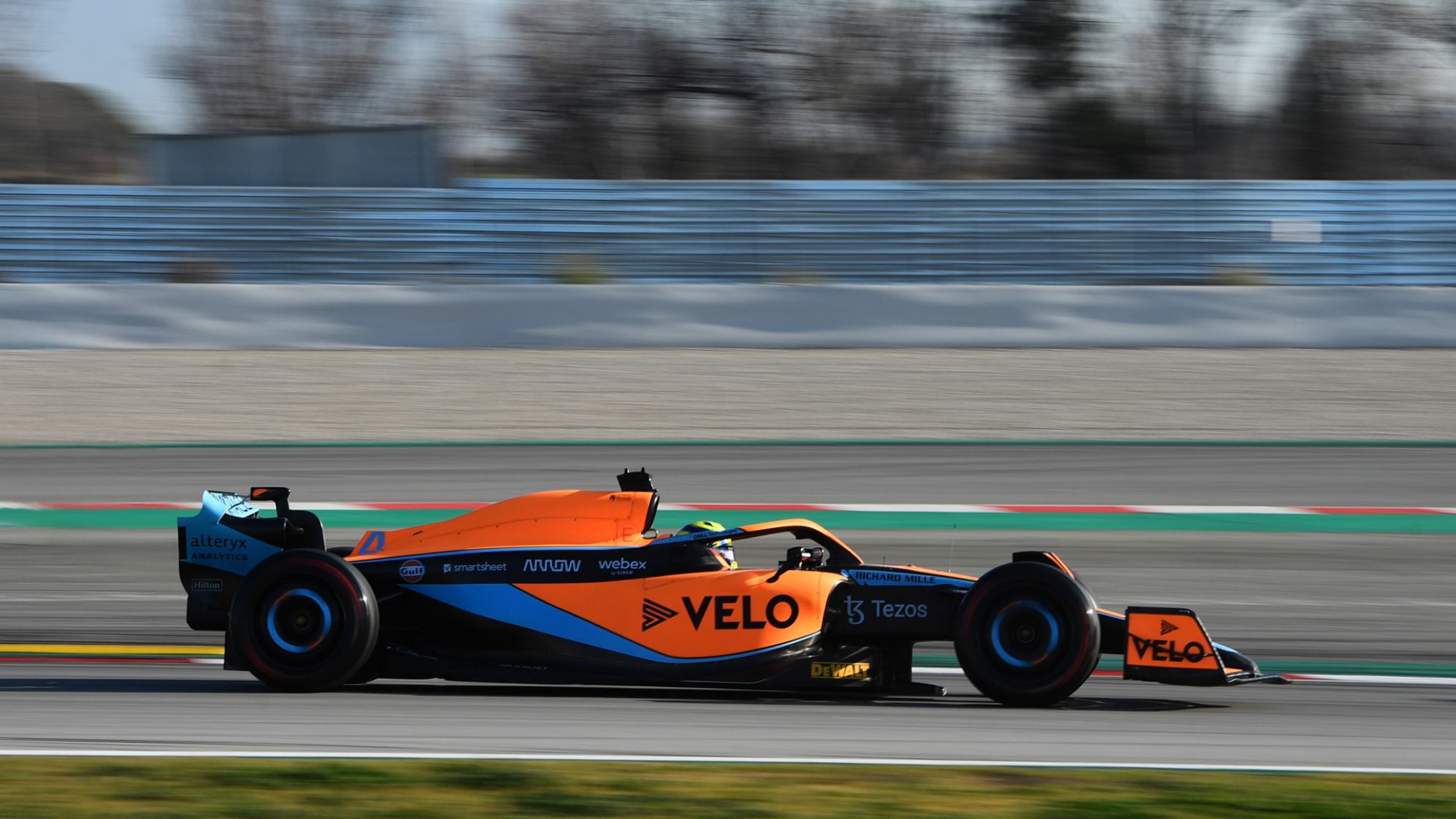 Team principal Zak Brown recently spoke about how Daniel's contract had an exit clause which would allow for the contract to be ended early, and possibly at the end of this year itself. Now, a team principal usually doesn't talk about a driver's contract-ending clause unless the driver is likely set to depart the team at the end of the year, do they?
Zak is obviously disappointed, as sans the Monza one-off victory Daniel has been very, very far off Lando across 2021 and 2022 as well. Unless the Aussie steps it up a notch, this could possibly be the last year that Daniel is in McLaren at least. It would be a shame, but it almost seems to be an inevitability at this stage of the season for him. You can find out more through a video we published on our YouTube channel right here.