News
The fight for Formula 1 rights in the USA!
Netflix, ESPN and NBC Universal are competing for the rights to Formula 1 in America.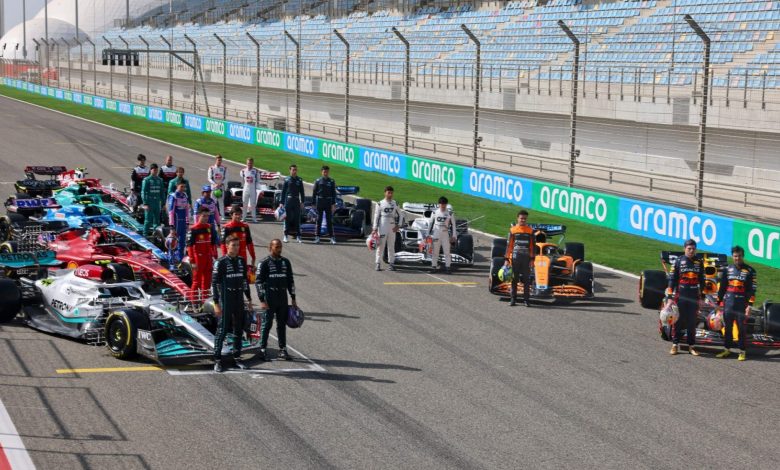 If the buzz around Miami GP wasn't enough proof of F1's steady and sudden rise in popularity in America then, you must watch Martin Brundle's grid walk from the 2022 Miami GP. Thanks to drivers like Leclerc, Ricciardo, Vettel, Verstappen, Alonso and most importantly Lewis Hamilton, F1 has really started to settle itself amongst Americans. Add to the fact the rising popularity of ROmain Grosjean in Indycar and people are ought to be curious to know where this racer comes from.
These factors have certainly added what F1 was desperately looking for from America. Moreover, the grand stands costing as much as $100k (Yes you read that right) at the Miami GP makes it quite clear why F1 is ready to sell itself to America. Money, stardom, fan culture, fame, celebrities, you name it. The added oomph from the newly announced Las Vegas GP and the fact that the teams love it as well because of amazing advertisements for sponsors if Tom Cruise visits your garage is a bonus cheque you'd never deny.
If that wasn't enough, Formula 1 is now ready to sell its streaming rights in America and as per reports from Insider, three major bidders are Netflix, NBCUniversal and ESPN. Come 2023, F1 will need a new streaming partner over in America and these 3 are the top contenders as per Insider's report on Monday. If only we'd have it in India and the fans would finally be set free from the terrible experience provided by Star network (hotstar).
Disney-owned ESPN is the only company so far that has confirmed. John Suchenski, Director, Programming & Acquisitions, ESPN, said in a statement to Insider, "We are aggressively pursuing a renewal — we feel that we have a distribution package and event presentation that can't be matched in the industry… It has been a mutually beneficial relationship. Understandably, they are looking at other options," he added. ESPN currently holds the streaming rights since 2017 which were held by Comcast owned NBCUniversal before 2017. Formula 1 is now targeting $100 million for selling these rights in the US which is a HUGE amount of money for a sport like F1 outside of Europe.
Netflix CEO Reed Hastings is known to be thinking about bidding for F1 rights. In September of 2021, he spoke with German magazine Der Spiegel, hinting that Netflix is considering buying into the sports category. "A few years ago, the rights to Formula 1 were sold. At that time, we were not among the bidders today, we would think about it", he said. He further added that Netflix would be interested only when they could have control on the source and have exclusive rights. While I can't know exactly what it means, I'd wager on tNetflix wanting long-term exclusive rights.
Ted Sarandos, co-CEO of Netflix, also said during the Q1 2022 earnings call, "I'm not saying we never would do sports, but we would have to see a path to growing a big revenue stream and a big profit stream with it." After doing the drama filled Drive To Survive series based on Formula 1 seasons, it'd be iconic if they actually get the streaming rights. Imagine the drivers seeing Netflix crew everywhere thinking Drive To Survive is now in-depth!