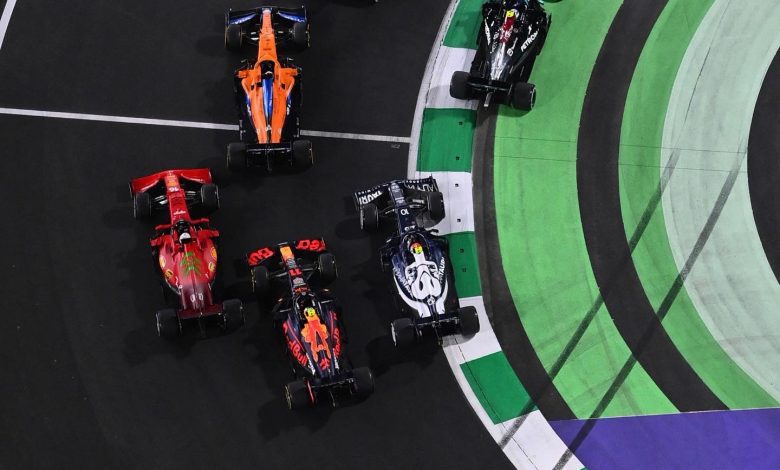 Rumours and Formula One have been a match which has been so closely interlinked with one another that at this point they almost can't be separated from one another! "Could" Driver X move to Ferrari? "Is" Driver Y's time in F1 over? These headlines often dominate the F1 scene, and we will now go over some of the current rumours floating around the F1 world and give our opinion on what we think could possibly happen.
Ricciardo to possibly end his McLaren career end of this year
Probability: Medium-High
"Daniel Ricciardo signs for McLaren, and will partner Lando Norris starting in 2021." These few words were enough back in 2020 to make almost every F1 fan relish the thought of McLaren pairing up with Daniel, and considering that both were the dark horses of the 2019 and more so the 2020 season, hopes were high.  Hopes were so high in fact that even before Daniel got into a McLaren, the predictions started, and why wouldn't they? A proven race winner, one of the sport's best overtakers, and a bold racer who is well-liked up and down the paddock both for his demeanour as well as his skill was joining one of the sport's resurgent forces. He completed the 2020 season and bid farewell to Renault, and moved to McLaren. Approximately 1.5 years later, how on earth his such a fabled and hyped-up partnership seemingly on the brink of a messy separation?
Both sides have had their shortfalls since the start of the 2021 season till now- Daniel's struggles with the car and its dynamics have been so blatantly visible that attempts at covering it up to have been inconsequential. On the other hand, McLaren isn't blame-free either, as the car concept isn't to Daniel's liking and is more suited for Lando's driving style which of course doesn't help with Daniel's struggles. This clash of ideologies has resulted in consistent results… consistently disappointing though!
Recently after Daniel's struggles at the Monaco GP, McLaren CEO Zak Brown who was attending the Indy 500 on the other side of the pond let slip the fact that there are provisions in the contract to end the partnership at the end of the 2022 season despite the contract being till the end of 2023. Daniel himself agreed that his performances hadn't lived up to the expectations, and have been quite underwhelming. "But, didn't he achieve McLaren's first race win since 2012 at the 2021 Italian GP?", you might ask. Save for that one amazing race, almost every one of his other 28 races with McLaren have been just… disappointing.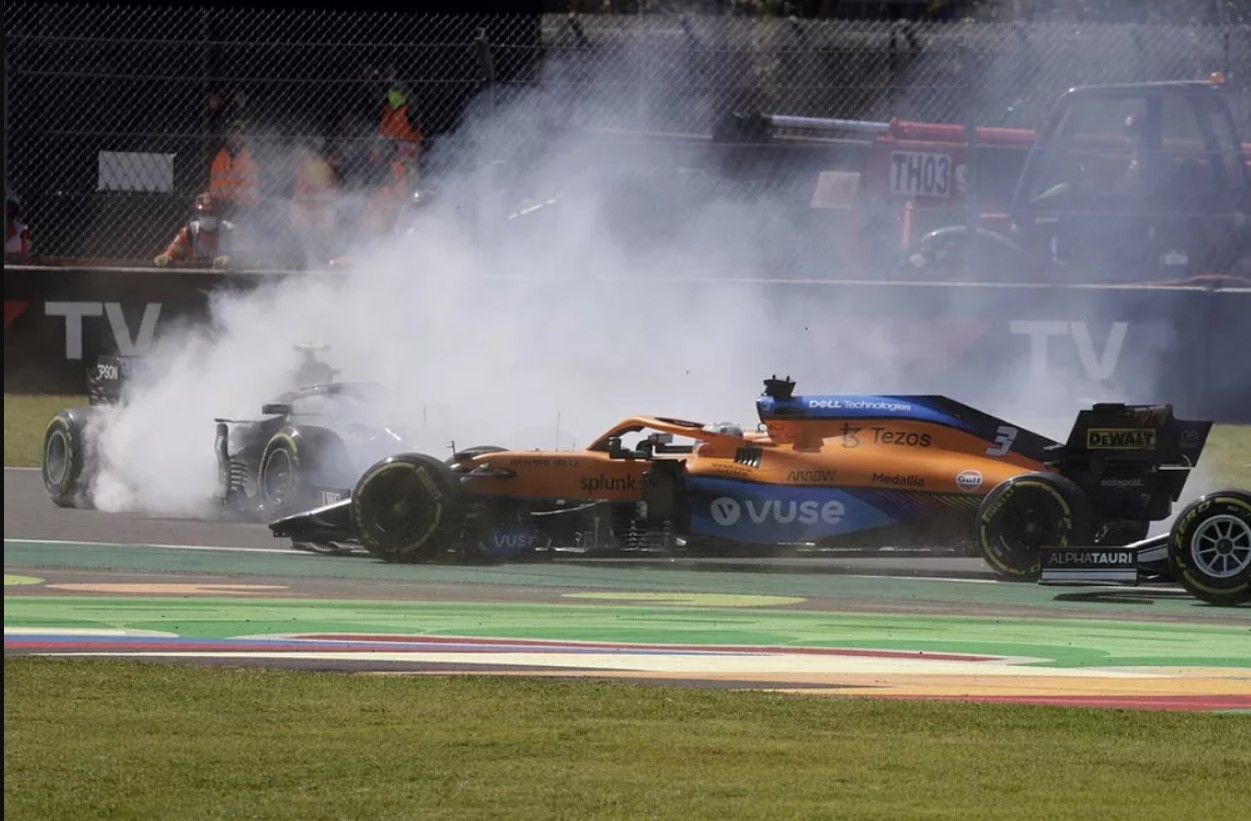 In 2022, after 7 rounds of the season he's scored just 11 points compared to teammate Lando's 48. Though a lot can be put down to misfortune- the Saudi and Imola retirements being best examples of it- he's just been off Lando's pace since pretty much the start of the 2021 Bahrain GP. All signs point toward the partnership coming to an early end, and even though Daniel and McLaren might continue to say that they're "working on it", there's a high possibility that 2022 could be Daniel's last season with McLaren. Though unconfirmed as of now, Zak seems highly interested in signing the likes of Pato O'Ward or Colton Herta to the second McLaren seat, and of course a seat needs to be vacated for that to happen and that seat is certainly not going to be Lando's. Hence, it's highly possible that Daniel's McLaren, if not F1 career might come to a close at the end of this year.
Gasly to Mclaren or Mercedes seemingly on the cards for 2024
Probability: Medium
Pierre Gasly is one of the sport's most underappreciated drivers. He is consistent, fast and has driven cars onto the podium which really had no business being there. However, he's stuck. What does stuck mean here? Well, as far as progression up the Red Bull ranks goes, he's going absolutely nowhere! Gasly has been a part of the Red Bull driver pool since before his F1 days, and got into F1 thanks to Red Bull. His 2019 11-race stint with the main team was a disaster, and he has spent his entire F1 career at Red Bull's junior but inferior team, Toro Rosso/AlphaTauri.
With Perez's contract having been extended till 2024 and Max not going anywhere till 2028, Pierre has no choice but to stick it out at AlphaTauri… or does he? Like ex-Red Bull contracted drivers Ricciardo, Sainz and even Vettel, Gasly could well leave the Red Bull stable for the start of the 2024 season, more so because there seems to be little interest from his side and also from Red Bull's side to see him back in the main team.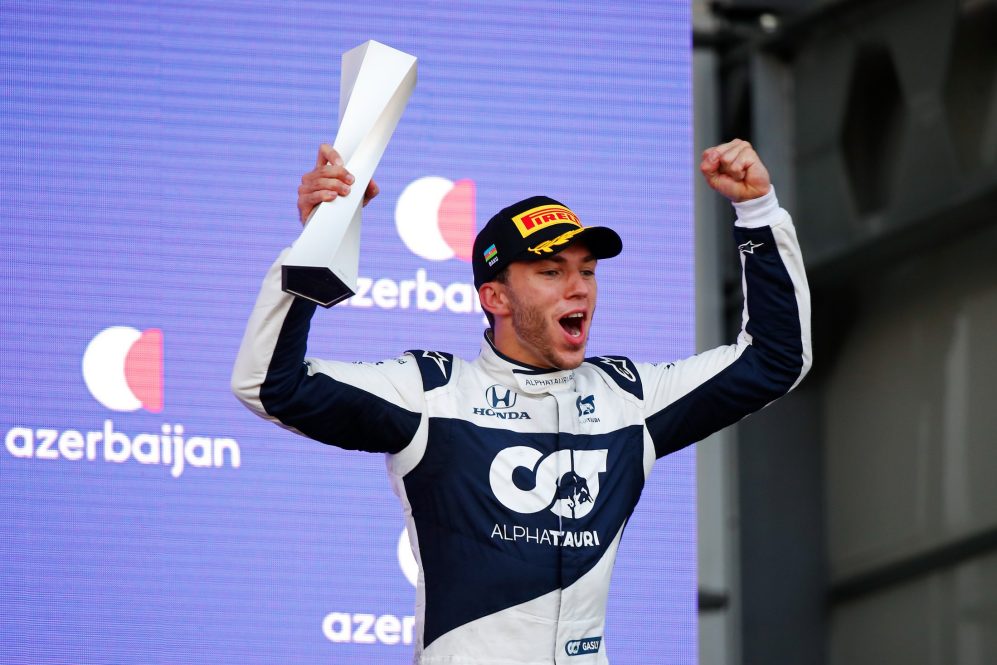 A move to McLaren has long been touted as being on the cards for Gasly, though unlikely as it may seem even Mercedes is a possible place for the young Frenchman to end up. He has a lot left in him despite Red Bull picking him up and seemingly just spitting him out, so we could well see Pierre in a different team come 2024.
Andretti F1 still looking likely for the future
Probability: Low
Michael Andretti's dream of an American F1 team seemed to have been shot down quite comprehensively after the FIA rejected his bid to have Andretti Global enter the F1 scene come 2024. However, this hasn't thrown Andretti off course- not yet at least!
Andretti had been linked with a Sauber takeover in 2021, which despite falling through still raised quite a few eyebrows and made people take notice. Audi and Porsche have finally confirmed their entries into the sport, which means that the FIA is certainly looking for new teams to join the F1 grid- so why was Andretti's bid rejected? F1's popularity in the US is peaking, 2023 will have 3 races on American soil and Liberty Media, the owners of F1 are American- what's going on?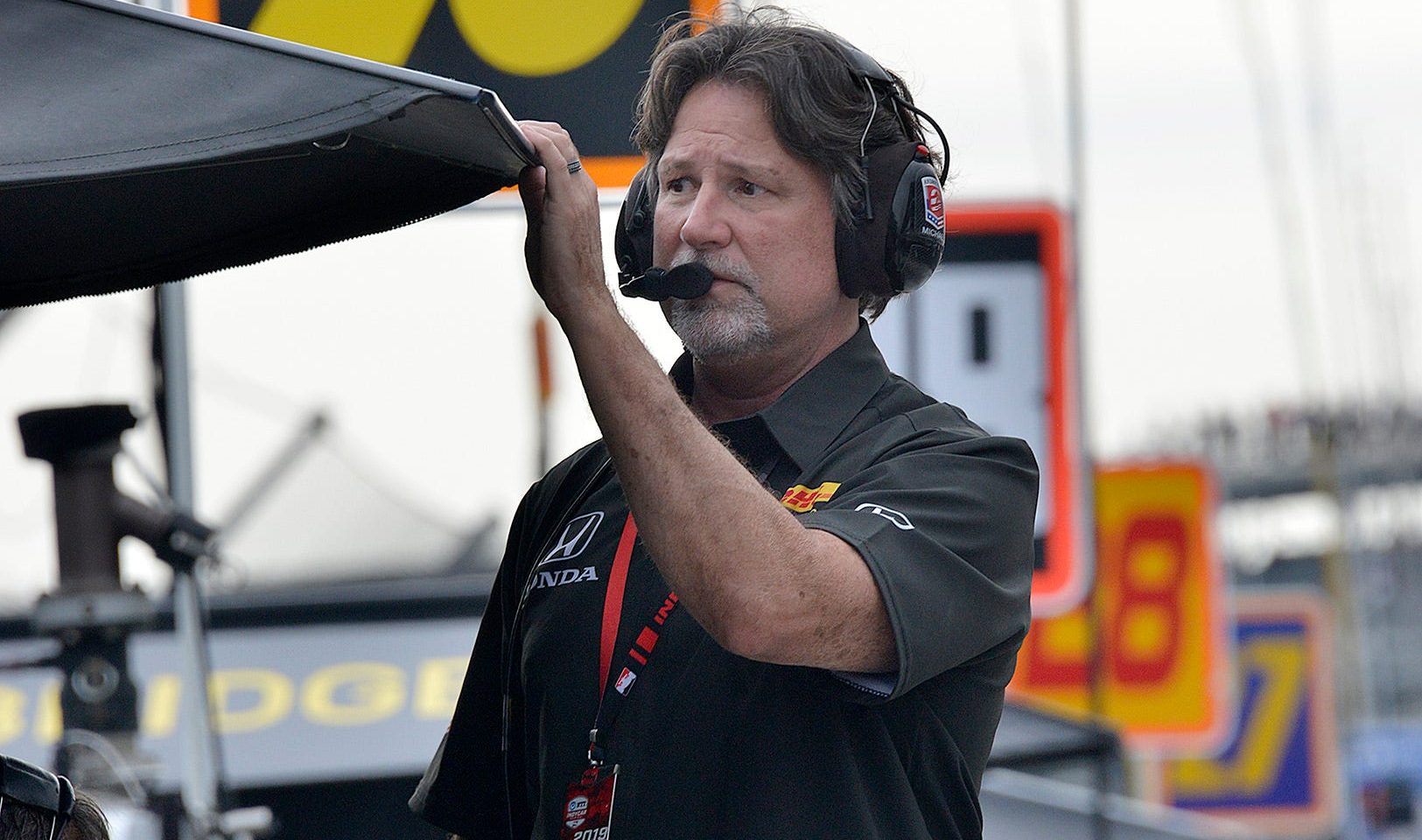 As of now, there are provisions in the FIA's rule books to have up to 26 cars on the grid, though since 2017 the number has never gone beyond 20. Some sources say that Andretti could be entering the sport via a buyout, some say that they are still interested in setting up their own team but none of these seem to be legitimate. Nonetheless, Andretti's dream of fielding an all-American F1 team is still a possibility, no matter how far fetched it may seem as of now.
Nyck de Vries or Oscar Piastri to possibly replace Latifi at Williams next year
Probability: Low-Medium
Nicholas Latifi is in his third year in F1, but he hasn't set the F1 world alight under any circumstances. Sure, he picked up a few points in 2021 here and there, but he has not shown much improvement since he joined the F1 grid in 2020. He has outqualified "Mr Saturday" i.e. one of the sport's best qualifiers, George Russell as well but where he lags behind is in terms of consistency. He did make a name for himself by changing the fate of a race or the 2021 championship itself owing to his crashes.
His repeated crashing isn't doing him any favours, and when he isn't crashing he's occupying the last qualifying position more often than not in every race he does. While teammate Albon has scored 3 points in what seems to be an uncompetitive car, Latifi has scored no points yet. So, the natural course of rumours go as follows: "Will Latifi be dropped at the end of 2022?"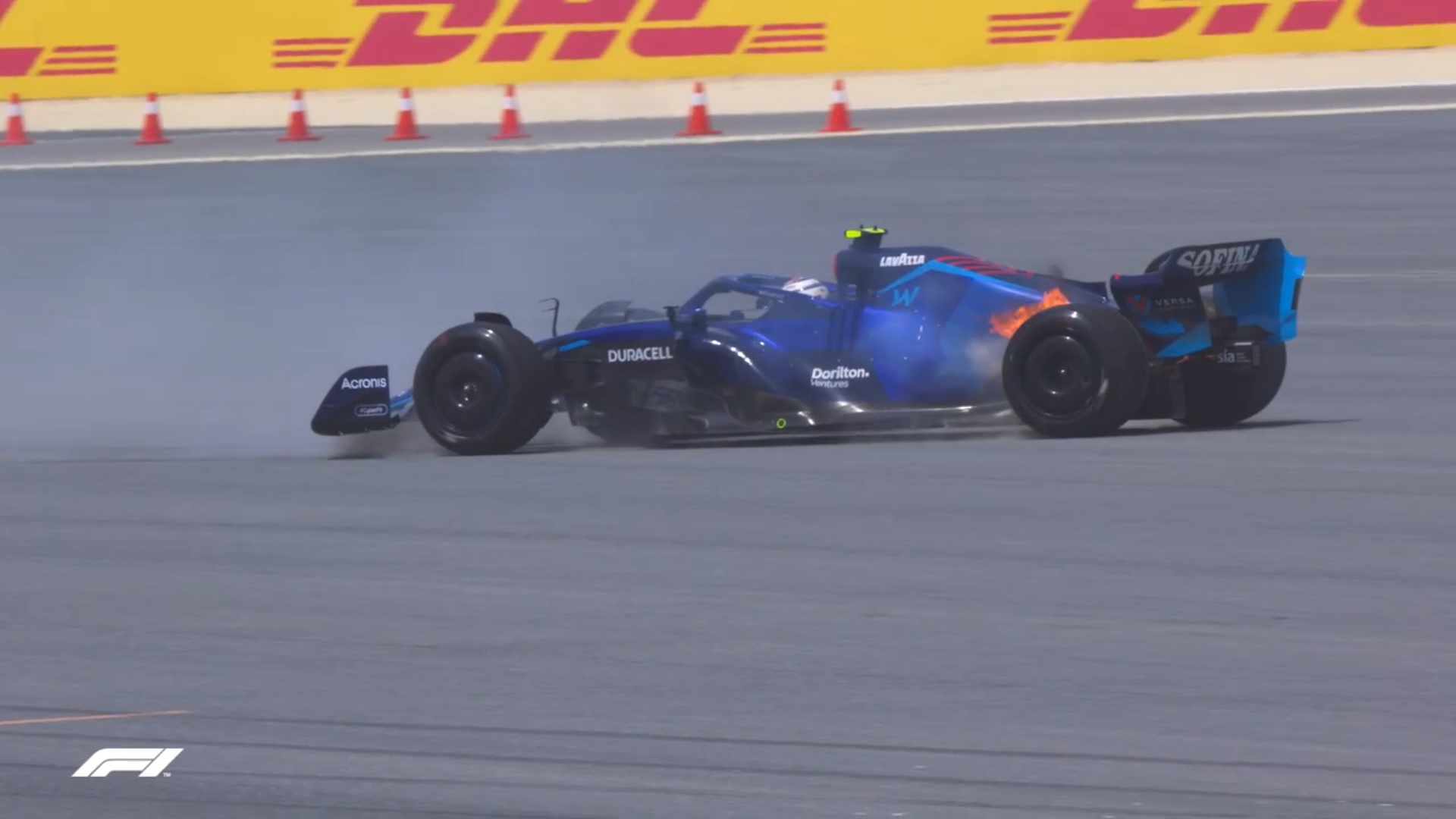 The answer is stuck between "probably" and "unsure". Sure, he crashes a lot and isn't too remarkable, and the likes of young talent like ex-F2 champions Nyck De Vries and Oscar Piastri are having to sit out because of it. However, the money Latifi brings in is reportedly over $20 million, which is no small sum. At the end of the day it is a moral decision for Williams- do they stay safe with Latifi's money and continue trodding along with poor results, or do they risk their chance on a young driver who might bring in less money but could achieve better results? Williams could actually go the distance this time and take Piastri on loan from Alpine just like they have Albon on load from RedBull. Alpine wouldn't mind it as long as Williams isn't a parallel competitor to them and it is a win-win for all allowing Alonso another year in F1.
Red Bull's junior drivers do not have any F1 opportunities in 2023?
Probability: High
Recently, Dr Helmut Marko who is Red Bull's F1 advisor said that it seems highly likely that the Red Bull lineup would remain the same in 2023 in both the Red Bull and the AlphaTauri teams. This is good news for Pierre Gasly and Yuki Tsunoda, who haven't been officially announced as continuing on with the team in 2023, but it does raise the question of whether any junior drivers from F2 get the call-up to F1 next year? Probably not!
This statement by Marko basically eliminates any and all chances that drivers like Juri Vips, Liam Lawson and even India's own Jehan Daruvala have in F1 at least for 2023. Red Bull is often a place where young drivers rise up the ranks early, and often get opportunities fast. However, the last new driver inducted into the Red Bull family was Yuki Tsunoda, and that was at the start of 2021!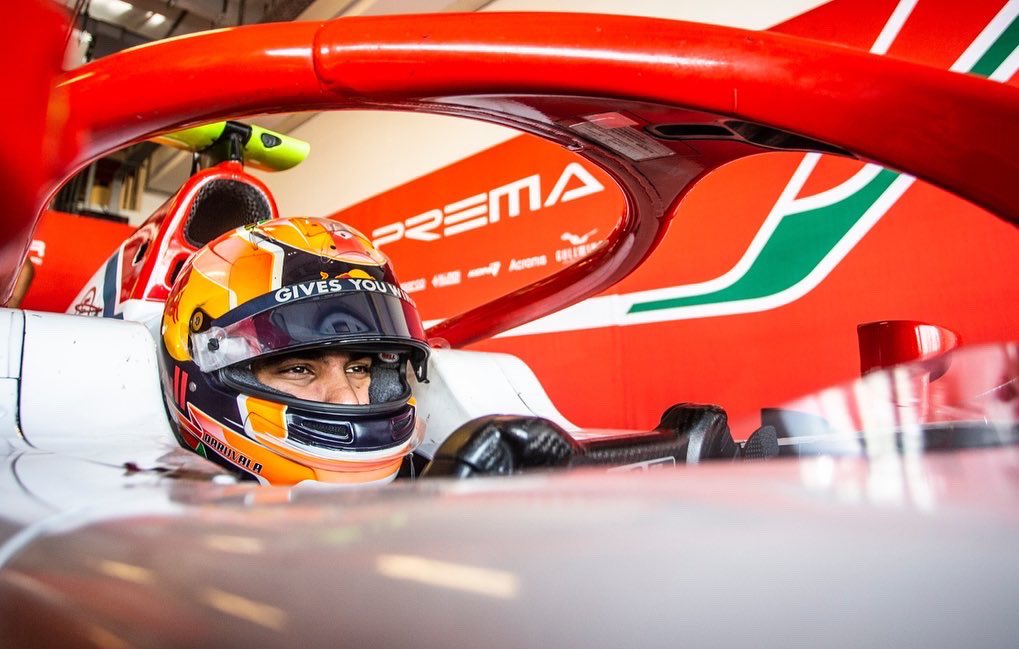 As of now, a Red Bull young driver entering F1 seems unlikely at least via the traditional AlphaTauri route. The current F2 juniors might get test and reserve driver roles, but will likely not be seeing themselves on the grid anytime soon. Hence, 2023 might be the third year in succession that both Red Bull teams have retained the same driver lineup for 3 years in a row, with the last time this happened being between mid-2009 to 2011 when neither Red Bull nor Toro Rosso changed their drivers across the span of 2.5 years.
Alonso unlikely to continue in F1 after 2023
Probability: Medium
Fernando Alonso is nearing the age of 41, and despite being of such an age he hasn't lost his speed in the manner that many expected him to. He quickly disproved theories that he was back in the sport just to help out Alpine when in 2021 he achieved many things- his highest starting position on the grid and his first podium since 2014, and also showed that he could be a team player when needed as was showcased in Hungary last year.
However, the Spaniard doesn't seem to be interested in going anywhere in the near future at least. He told Motorsport.com that he intends on staying in F1 for at least the next 2-3 years and has no intentions of leaving the sport and making way for young talent as he still believes that he has speed in him. Despite this, in the end it is Alpine's call on whether he continues or not, so his 2nd retirement might not be coming as soon as is anticipated. We think Alpine will definitely consider a replacement because of someone like Oscar Piastri in the mix. If held out for long, Piastri can and probably will join another team which a team like Alpine cannot afford at this stage.
Vettel's recent remarks about Aston suggesting an early departure?
Probability: Medium
Sebastian Vettel has admitted that the Aston Martin isn't at the level he or the team would've hoped to be at during this stage of the season, and that wins or even podiums seem to be far away from their current goals. Seb has often said that he doesn't want to stay in F1 just to increase the numbers and stats, and once he sees no possible future he will hang his boots and leave the sport.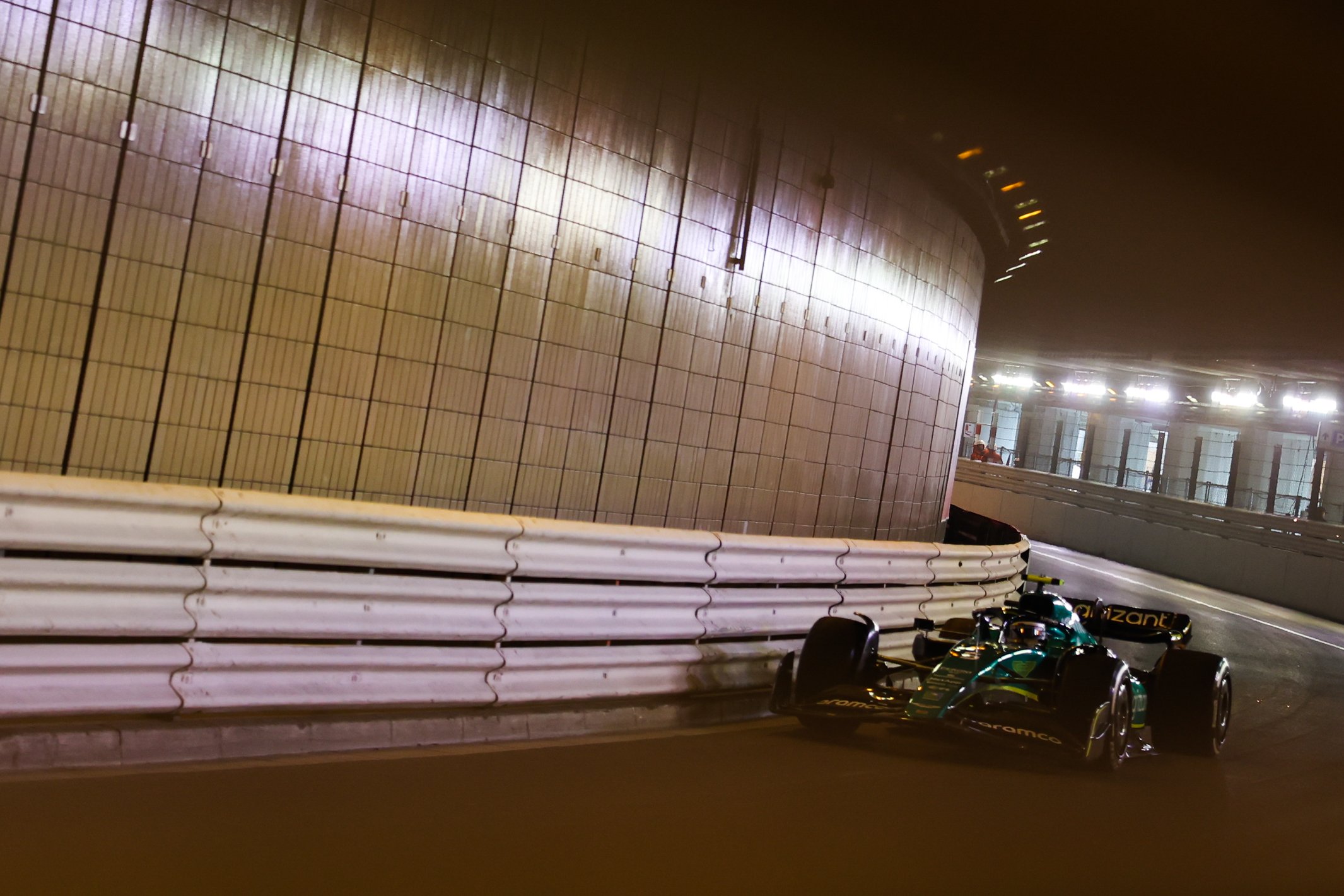 However despite wins being a far fetched idea as of now, Vettel might not be done with F1 yet, and Aston Martin certainly isn't. Vettel has scored 5 points as of the Monaco GP, which though a small number is still over double that of teammate Stroll's tally as of now. We did see glimpses of his ultimate speed in 2021 as was seen in Baku and especially Hungary, and he finished P2 on-track on both occasions. Even Seb is getting old, though he might likely follow in the path Alonso is setting out to create and stay in F1 for a while longer. So, it doesn't seem like he's going somewhere anytime soon, especially if the team offers him the right resources and decisions.
Hamilton's hunger for the 8th title and his future in F1
Probability: High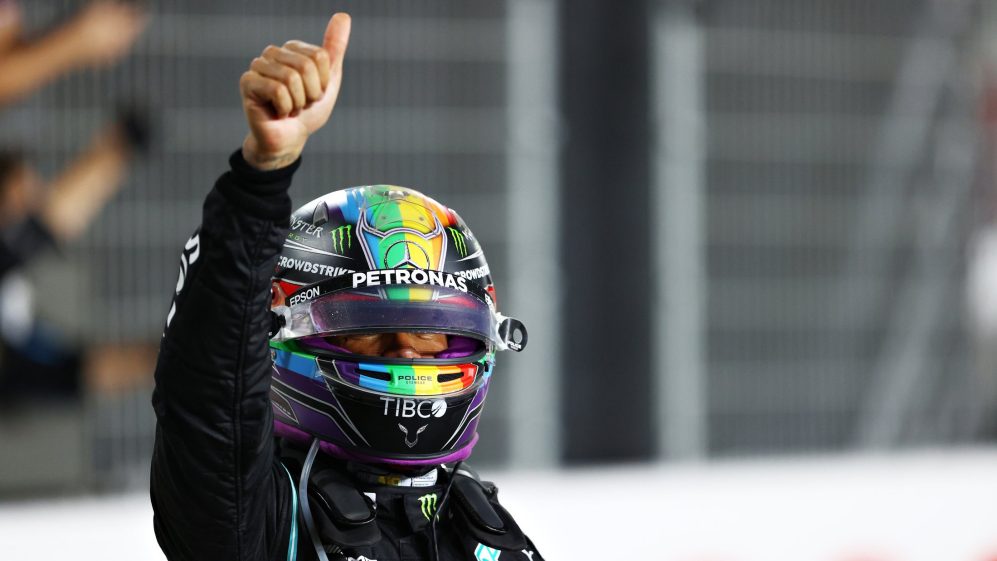 7-time F1 world champion Lewis Hamilton is desperate for the record-breaking 8th title, though when he and the team openly admitted that they won't be in the title hunt this year, it would certainly have hurt spirits at Mercedes, and of Hamilton as well. With just a solitary podium to his name as of the Monaco GP, Lewis is likely en-route to his worst season since 2009 when he finished 5th in the standings, well behind the championship winners. However, to say that one bad season will be the key to ending his long F1 career would just not be right!
Lewis is just 37 and has many years of racing left in him. He is still one of the sport's fastest and best drivers, and Mercedes have given him a lot over his entire career and they are also itching to get back on the top step of the podium as much as Lewis is. Hence, Lewis is likely here to stay no matter what the rumours have to say!