Connected Car
News
Apple CarPlay could now control your car's features as well! Apple WWDC 2022
Apple's latest iteration of in-car tech will come with a whole host of new features, including customisable displays, new widgets, more control and a lot more.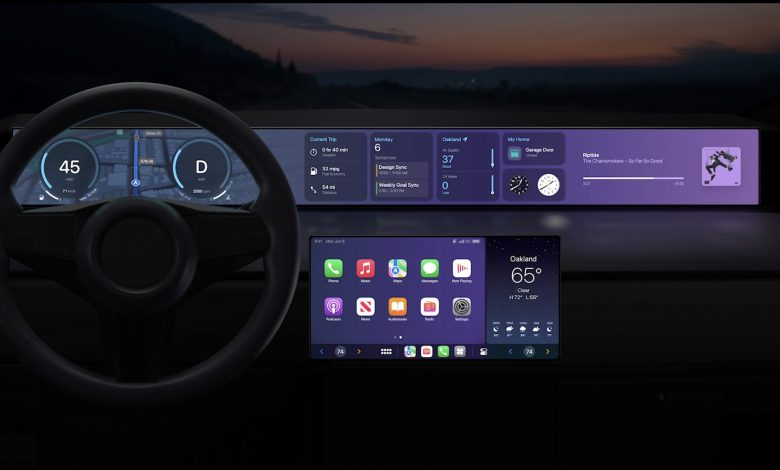 Apple launched their in-car infotainment and phone linking service called CarPlay back in 2014, and despite updates being regular the changes to the overall system haven't been many. At WWDC 2022 though, Apple showcased their vision for the future of CarPlay by giving us a glimpse into what the system could be from iOS 16 onwards.
Apple has launched support for multiple aspect ratios, and displays which can be customised to a very large extent. Multiple screen support has also been added as has the feature to display widgets and certain apps on the infotainment system and instrument cluster, adding another level of depth to the functionality of the system. This applies to most screen types, including screens which are oriented horizontally, vertically or even curved screens if present.
Important details like fuel level, temperature, tyre information and more will be showcased on the instrument cluster to better integrate CarPlay with the car's systems and make it easier for the driver and passengers to navigate through the system.
[tie_slideshow]
[tie_slide]
[/tie_slide]
[tie_slide]
[/tie_slide]
[tie_slide]
[/tie_slide]
[tie_slide]
[/tie_slide]
[/tie_slideshow]
Also with the launch of iOS 16, CarPlay will now have a new level of customisation and personalisation options, with user-selectable themes, backgrounds, and app widgets for music, navigation, weather etc on each of the displays and it is completely left upto the user how they want all of this to be showcased.
Big car companies like Polestar, Audi, Ford, Honda, Jaguar Land Rover and more have been listed on Apple's website as having signed up for this new version of CarPlay, and it will come into effect starting from 2023 onwards. Also, almost all of this will be controlled via the iPhone, which can also be used to control the system.