News
Breaking! Lewis Hamilton gets an honorary citizenship of Brazil
With the massive support of fans, his utter respect towards Senna and a scintillating performance last year, the rumours were flying around about this.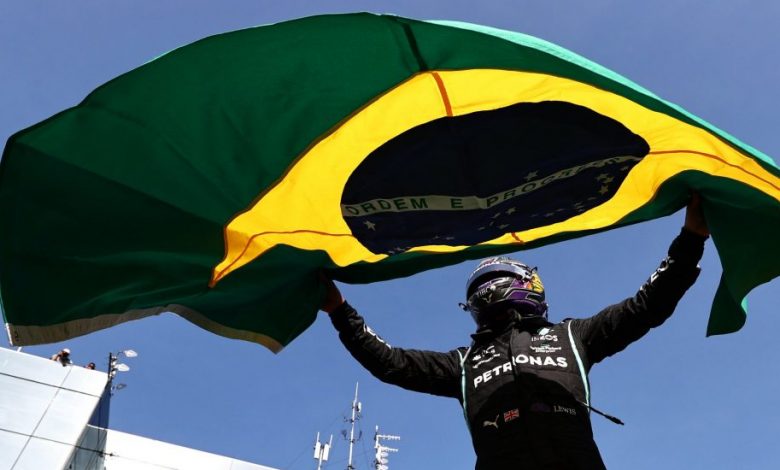 Lewis Hamilton has now got an honorary citizenship of Brazil and before delving any further, here's what he had to say via Instagram:
View this post on Instagram
Lewis Hamilton admitted to being speechless after this honour was given to him. He has always had a strong voice for matters outside of F1 that have affected humanity. He's not just been vocal about those issues but has made sure to use his fame and platform to help make a change. Whether it be 'Black Lives matter' or his bold and fearless way of communicating for the LGBTQ+ community in the middle-east, Lewis has never shied away. His almost BFF Sebastian Vettel too supported every move he made. So, him being speechless is quite a big deal considering he hold every possible record an F1 driver would dream to have.
The F1 twitter went bonkers over this news with more people than expected in his favour asking him to be at a place where he is respected. The congress vote in Brazil passed a bill to admit an honorary citizenship which was proposed by congressman Andre Figueiredo after last year's Brazilian Grand Prix, at which the British driver unfurled the Brazilian flag after winning at Sao Paulo's Interlagos circuit. The 7-time world champion backed this move back in April when he went to business and digital transformation event in Sao Paulo. He said he'd be honoured with the title.
The house will now hold a solemn session to deliver Hamilton the honorary citizenship. A date is yet to be set. Lewis has long had an affinity with Brazil. Formula 1 legend Ayrton Senna being his idol, he claimed his first world championship at Interlagos in extraordinary circumstances in 2008 when he passed Toyota's Timo Glock for P5 at the last corner winning the title by 1 point. Then, Interlagos 2021 where he overtook the entire grid in the sprint qualifying and race combined after being fined and also fighting off a rather too aggressive Max Verstappen who took both Lewis and himself out of the circuit JUST about keeping it together.