Formula 1
Grand Prixview for the 2022 Hungarian Grand Prix
Will rain play a crucial role this year as well?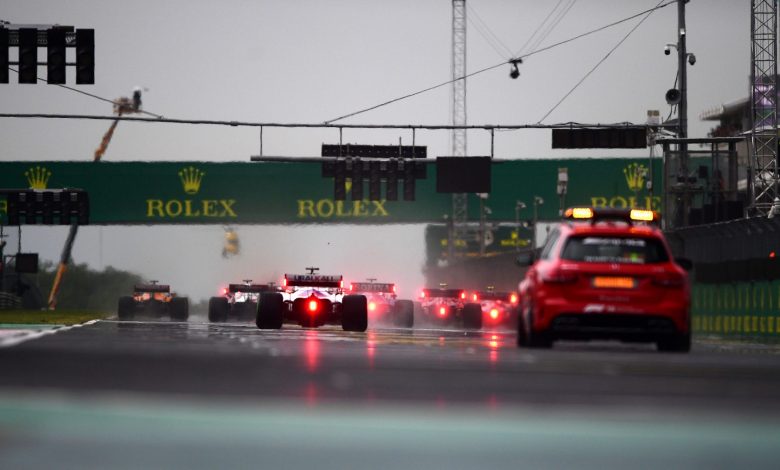 The battle will be focused at the front runners this weekend, with the Mercedes team back on track, hunting after rivals Ferrari and Redbull. However, a 70% chance precipitation will surely excite the fans for an interesting race.
Ferrari the Favourites for the Weekend
The Maranello team will definitely want to put last week behind as they prepare for the final race before the summer break. They are also highly regarded for this weekend as the multiple corners and chicanes suit their high downforce setup. After their shunt in France, Ferrari team principal Mattia Binotto stated that the team needs to put last week in hindsight and aim for a 1-2 in Hungary. RedBull team principal Christian Horner also admitted that it was going to be a tough weekend for them, as they had noticed Ferrari's pace and the track conditions suiting their setup. However, the RedBull powertrains still carry and advantage on the long straights and heavy braking corners.
Reminiscence of last year
The Hungarian GP 2021 was one particularly disturbing race, shadowed mainly by heavy rain. Both Hamilton and Bottas of Mercedes had qualified P1 and P2 respectively. But at race start, Bottas encountered a lot of wheel spin and dropped down several spots immediately. However, while going into the first corner, he was unable to brake adequately. As a result, he collided into Norris ahead of him, basically carrying him into both the RedBull cars taking the right hander. In this pile up, Lance Stroll could not brake as well and ran into Leclerc, who dominoed into Ricciardo spinning him out. After this incident, Norris, Leclerc, Perez, Stroll and Bottas had to immediately retire. Verstappen continued to race with heavy damage on his bargeboards to claim P10.
Also in the race, we were able to witness a superior defending from Alonso who held back Hamilton for 10 laps! This helped his teammate Ocon to claim his first F1 victory. With rain on the charts this year as well, fans are yet to witness a fascinating contention for the victory.
Porsche and RedBull deal confirmed?
The latest news on the market is that Porsche has confirmed buying a 50% stake of RedBull, and is looking at a 10-year partnership with the team. Though no official statements or press releases have confirmed the announcement, it is rumored that it will be officially revealed next month. Porsche has long waited to enter the sport, and most recently was awaiting the engine regulations for 2026. The German manufacturer buying into the team would mean a new engine supplier, which would power both RedBull as well as their sister team Alphatauri.