News
Maruti Suzuki India reaches 2.5 crore (25 million) production milestone!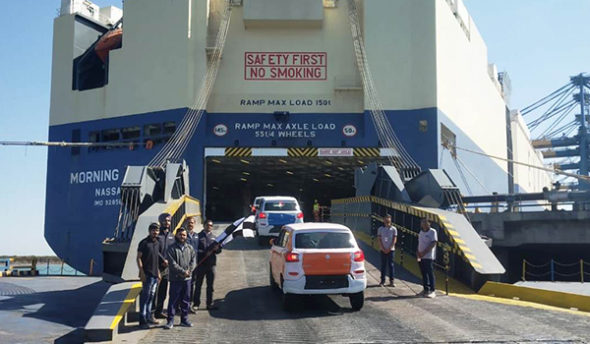 Maruti Suzuki India Limited (MSIL) recently celebrated a production milestone of 2.5 crore vehicles. That's 25 million units in almost 40 years of their existence. Maruti Suzuki India Limited started its operations in India in the year 1983 as they launched the people's car later famed with the name Maruti 800. Just like the VW Beetle, the Indian people's car received an unprecedented amount of love. Owing to that success, Maruti Suzuki made up its reputation of building the most affordable yet feature rich vehicles that would continue to be segment leaders in terms of sales. This trend continues today as well with many of their cars topping the sales charts in their segments.
Based on this success, Maruti built two state-of-the-art facilities, in Gurugram and Manesar in Haryana, having a manufacturing capacity of 1.5 million units per annum combined. They also source some vehicles from its facilities in the state of Gujarat which are currently owned by Suzuki Motor Corporation. While Maruti Suzuki currently retails 16 different passenger vehicles in India, it also exports cars to around 100 markets worldwide. Maruti's current plans are to unveil the 5-door Suzuki Jimny in India which is often regarded as the most capable off-roader in its class in Europe especially owing to the price it is offered at. With the recent success of the latest Mahindra Thar, Maruti does not want to miss a piece of that segment. 
Hisashi Takeuchi, managing director and CEO, Maruti Suzuki had this to say on the occasion, "2022 marks 40 years of Suzuki's partnership with the people of India. Crossing of 25 million cumulative production milestone this year is a testimony of Suzuki's continued commitment and partnership with the people of India, anticipating growing demand for passenger vehicles, we have also started work on setting up a new manufacturing facility in Kharkhoda, Haryana."