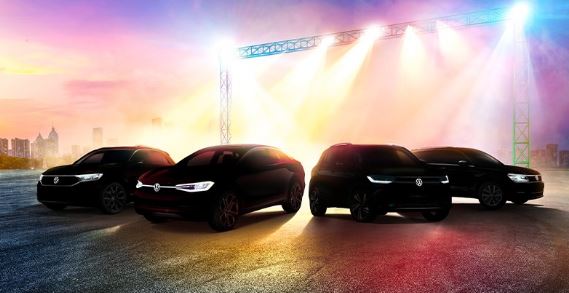 Auto Expo 2020 is scheduled to take place from 7th to 12th February 2020 in Greater Noida at the India Expo Mart. This will be the 15th Edition of the country's biggest automobile event. However, this time there will be a lower number of participants when compared to the previous editions of the event. Even though the participants have reduced in number, it is still expected that around 90-100 new vehicles will be revealed at this event. Not only will there be more than 50 commercial vehicles but also concept vehicles, upcoming vehicles, and BS-VI upgrades.
The theme for Auto Expo 2020 is "Explore The World of Mobility". The Society of Indian Automobile Manufacturers (SIAM), Confederation of Indian Industry (CII), and Automotive Component Manufacturers Association of India (ACMA) are jointly organizing the event.
Now coming to the truly exciting part of the event and that is digging through the list of participants. Let's start with the list of four-wheeler companies that will be participating in the event.
The Indian market heart-throbs: Maruti Suzuki, Tata Motors, Hyundai, and Mahindra are definitely participating. They have huge plans in store for us. On the other hand, Kia Motors India, Olectra Greentech, and MG Motor will be showcasing almost 30 of their models and concepts. These exhibit the growing success they have had in the industry. Furthermore, there will be Skoda Auto, Volkswagen, and Renault presenting certain desirable strategies that will result in a firm statement on sales charts.
But wait, that's not all! The all-time favorite luxury car brand, Mercedes Benz, will be participating as well. Force Motors will be revealing the latest passenger and commercial vehicles (BS6-compliant). And not only will we have our old favorites, there will be new names at the Auto Expo. These names include FAW Haima and Great Wall Motors (both from China) all set to make their Indian market debut.
Now, it's time to latch out information for the two-wheeler enthusiasts! As per information, it is probable that the list of two-wheeler companies participating is bound to leave some of you very disappointed. A number of major brands will be not participating and the ones that will be are Aprilla, Vespa, and Suzuki. On the other hand, there are a couple of established brands and start-ups for electric vehicles. However, Auto Expo 2020 will witness one premium two-wheeler brand and that is Moto Guzzi. The Auto Expo 2020 will have multi-supplier brands and commercial vehicle manufacturers as well.
Now, as we know, The Indian Government lately has been encouraging emission-free and all-electric forms as they have never done before. Due to this, it is expected that a major portion of the floor will be acquired by a selection of EVs. In recent years, a number of start-ups have set up using government assistance along with private investors. It is expected that a major percentage of the global automobile industry will transition to electric vehicles in the coming future. It is great to know the Indian market is preparing to be a part of this revolutionary change.
On the safety note, there will be Chinese firms taking part in the event. However, due to the recent Coronavirus outbreak in CHina, concerns were raised by the officials. On further discussion, a reputed SIAM official made it clear that the Chinese companies participating in the event have a representative in India. Therefore, no major delegation is needed to fly in from China. Even if anyone was to come, they have been in India for over a month now.
So, are you excited to witness the 15th edition of this mega automotive fest? If yes, stay tuned to CarThrust for regular updates from the auto show!