News
Nürburgring witnesses a stellar lap record by the new Porsche Panamera
The latest Panamera achieves a record at the track even before its world premiere.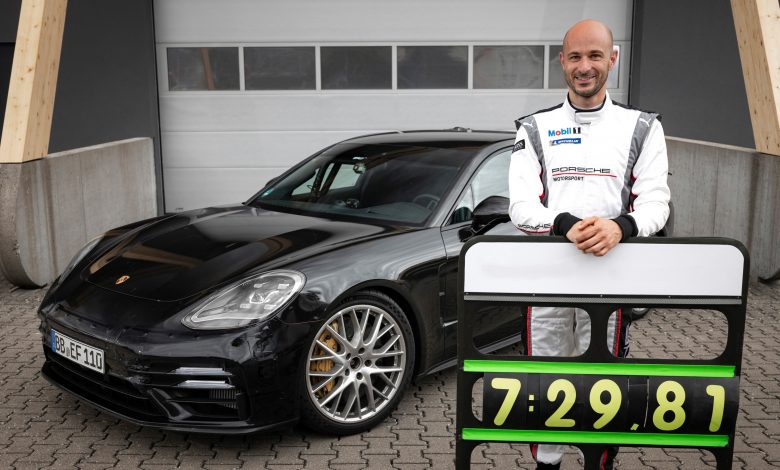 The lively new Panamera, a slightly camouflaged series production car, driven by test driver Lars Kern recorded a spectacular lap time at the Nurburgring. And this, when the car has not even made its official premiere yet! The successor to the current second Gen Panamera is already making a buzz, so its entry is probably going to be grand.
Today, Porsche officially released the details of their test run which was conducted on 24 July 2020. The new Panamera was driven by Porsche's 32 year old test and development driver, Lars Kern.
The  20.832 kilometre lap of the vastly notorious Nurburgring was completed in a staggering  7:29.81 minutes! This time is 13 seconds faster than the second generation Panamera Turbo which did a run back in 2016. A notary public now officially certifies this time as a new record in the "executive cars" category.
VP of the Panamera line, Thomas Friemuth says: "The Panamera has always been both an exclusive touring saloon and a true sports car at the same time. In the new model, we have enhanced these features even more. Alongside the increased engine power, improvements have been made in the areas of cornering stability, body control and steering precision. These enhancements benefit both everyday comfort and performance. The lap record is impressive proof of this."
During this test run, the still-camouflaged Panamera was fitted with a racing seat and a safety cage to ensure the driver's safety. It was also equipped with Michelin Pilot Sport Cup 2 sports tyre, developed especially for the new Panamera. These tyres will also be offered as an option when it hits the markets.
Speaking of which, this 4-door saloon will make its global premiere sometime towards the end of this month. We can't wait to see what the new Panamera has in store.