News
Union Transport Minister Nitin Gadkari urges carmakers to provide 6 airbags as standard
Nitin Gadkari asks SIAM to consider the proposal in a recent meeting. A move everyone shall appreciate. Especially the makers of offerings like Kwid and Baleno.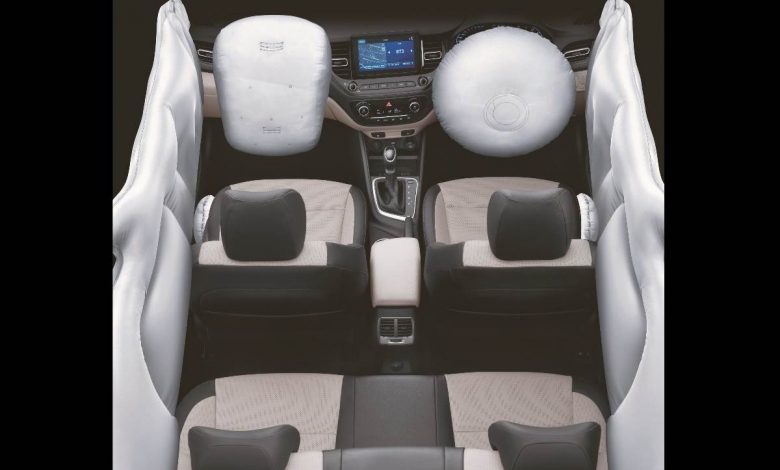 Nitin Gadkari, Union Road Transport and Highways Minister has urged Indian carmakers to increase the safety level of all vehicles, in a meeting held with the Society of Indian Automobile Manufacturers (SIAM) on Tuesday. The central minister appealed to the automakers in the country to consider offering at least six airbags as standard on all variants of each model they produce, regardless of body style or which segment they're positioned in. At a meeting, Gadkari also discussed the prospect of introducing flex-fuel vehicles in the coming year.
"Met a delegation of CEOs of SIAM (Society of Indian Automobile Manufacturers) in New Delhi today. Emphasised on the need for a quick roll-out of Flex-Fuel Vehicles (FFVs) capable of running on 100 percent ethanol and gasoline into the Indian auto market within a year's time," the minister said in a tweet.
"In the interest of passenger safety, I have also appealed all private vehicle manufacturers to compulsorily provide a minimum of six airbags across all variants and segments of the vehicle," another tweet in the thread reads.
Currently, 6 airbags are only offered mostly on top-end cars that are priced above Rs 10 lakhs. Budget cars and entry-level models generally feature either 1 or 2 airbags. However, the Ministry of Road Transport and Highways (MoRTH) has instructed all automakers for a mandatory installation of dual front airbags in all car models from December 31, 2021. Initially, it was supposed to be followed starting April 1 this year, for all new cars launched, with existing models expected to comply from August 31, but the deadline got extended in the wake of covid and lockdown infused setbacks in the auto industry.
Once implemented, the regulation will only allow cars with at least 2 airbags to be sold in India, even including budget cars and models in a lower segment. India has already made a compulsory standard driver-side airbag, with the introduction of the Bharat New Vehicle Safety Assessment Programme in 2019.
India has undeniably made some big improvements in terms of road and vehicle safety lately. For the longest time, there were no significant standards for safety and a majority of cars were not equipped with any airbag till 5 years back. The major focus of the mass manufacturers like Maruti Suzuki has been fuel efficiency, with safety taking a back seat. However, things changed aggressively under the current government, and when brands like TATA started making safety features its selling point. The newer generation of vehicle owners also started prioritising car safety, which should always have been the case for anyone opting for a four-wheeler. But as they say, better late than never.
However, there's a downside to the added safety features which may prove to be a hindrance in a budget-sensitive car market like India. Currently, the inclusion of airbags increases the car price by around Rs 5000 – 10000 per airbag, while side and curtain airbags cost around double that.
Additionally, installing these airbags will involve a lot of reengineering in cars not originally designed to offer that level of protection. Changes to the body shell, as well as to the interior trim and fittings would be required to make sure that the airbags deploy effectively and safely. In some cases, the vehicle's body shell and platform may simply not be able to support this and a manufacturer may simply have to wait for the next generation platform. So, even if auto manufacturers consider Union ministers appeal, it will most likely take some time before such changes could be implemented in the current models of cars, especially in the budget section.