News
The 2021 Hyundai Tucson scores ZERO stars in the Latin NCAP test!
Though the test was carried out on the current-gen model and not the updated model launched this year, the current-gen is still being sold in quite a few markets around the world.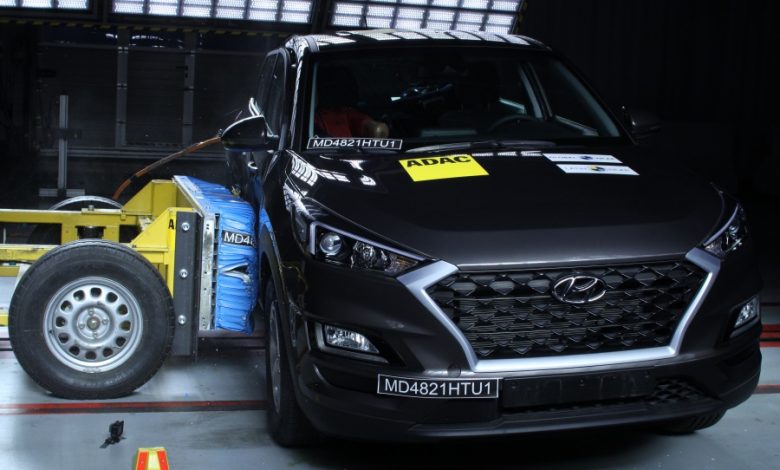 Here's a shocker- Hyundai's premium SUV, the Tucson has just scored a 0-star rating at the Latin NCAP tests! It's performance was shocking to say the least, with poor results in all aspects of the test.
For starters, the car only scored 51% in adult occupant safety, and a humiliatingly low 4% in child occupant safety. In terms of pedestrian safety, the car scored 50%, while yet again in terms of safety assist systems, the car scored a measly 7%. Now, here's a quick disclaimer- this isn't the latest Tucson made by Hyundai! Here's a video of the test.
What does this mean? This means that the model tested was the previous-gen Tucson, and not the Tucson that Hyundai recently released and which is being currently sold in Europe and the US. The model being tested is the the third-generation model which is still being sold in Latin America, and also in India. Fortunately, the Tucson sold in India is safer than the one tested here, though the result of this test is quite staggering! Here's the full report.
Important features like ESC and even something as basic as a passenger seatbelt reminder were available only as an option from the version tested, so the question must be asked- what exactly is Hyundai playing at? Why is such an unsafe car being allowed to be sold in markets even in this day and age, and that too knowingly how unsafe it can be in an accident?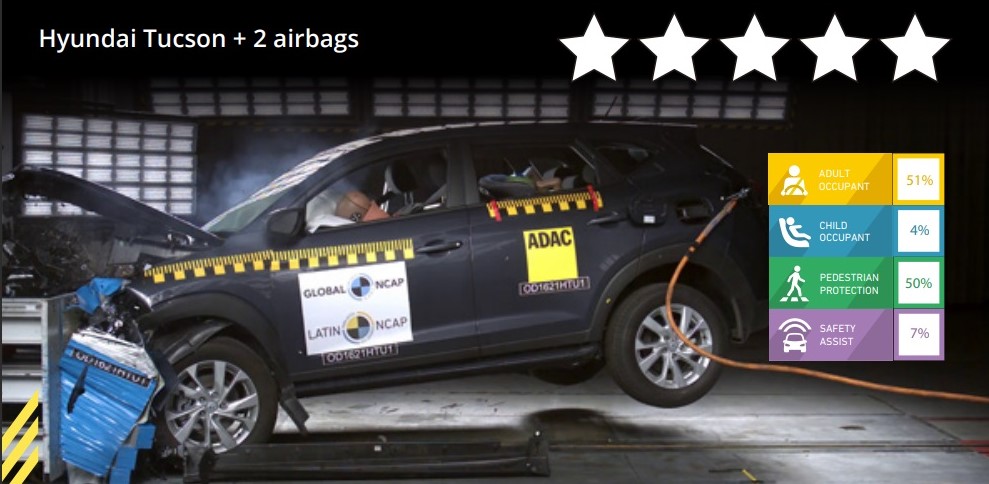 The only positive that can be taken out of this is that the 4th-generation Tucson received a 5-star rating at these very same tests, and it should soon also make it's way to the LATAM markets and India sometime next year. Safety should be paramount in terms of importance for carmakers- we shouldn't see such low and poor scores from big carmakers again in the future.