News
Lamborghini's limited run track only V12 monster teased!
There is no name for it, but this nameless speed demon is said to have a mind blowing 819 bhp. The boffins at Squadra Corse know what they're doing and this will probably be the closest Lambo will come to F1!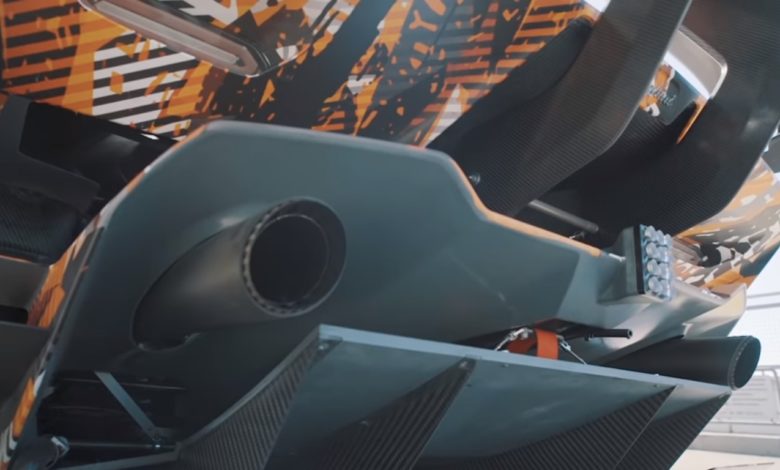 For those who do not know what 'Squadra Corse' is, a little translation first, Squadra Corse is Italian for 'race team'. Therefore, Squadra Corse is the in-house racing department for Lamborghini, and they are responsible for taking extremely fast cars of Lamborghini, and making them even faster. A good example of their recent work would be the ST-X, which is a spruced up version of the Urus, and that vehicle looks like it could devour any road it lays its tires on. I hope you get a basic idea of what Squadra Corse is thus capable of.
Squadra Corse is to Lambo what AMG is to Mercedes or the M Performance is to BMW. But, Lamborghini themselves are not your average AMG or M car and having a racing division for supercars means you're definitely as crazy as a Lamborghini should be.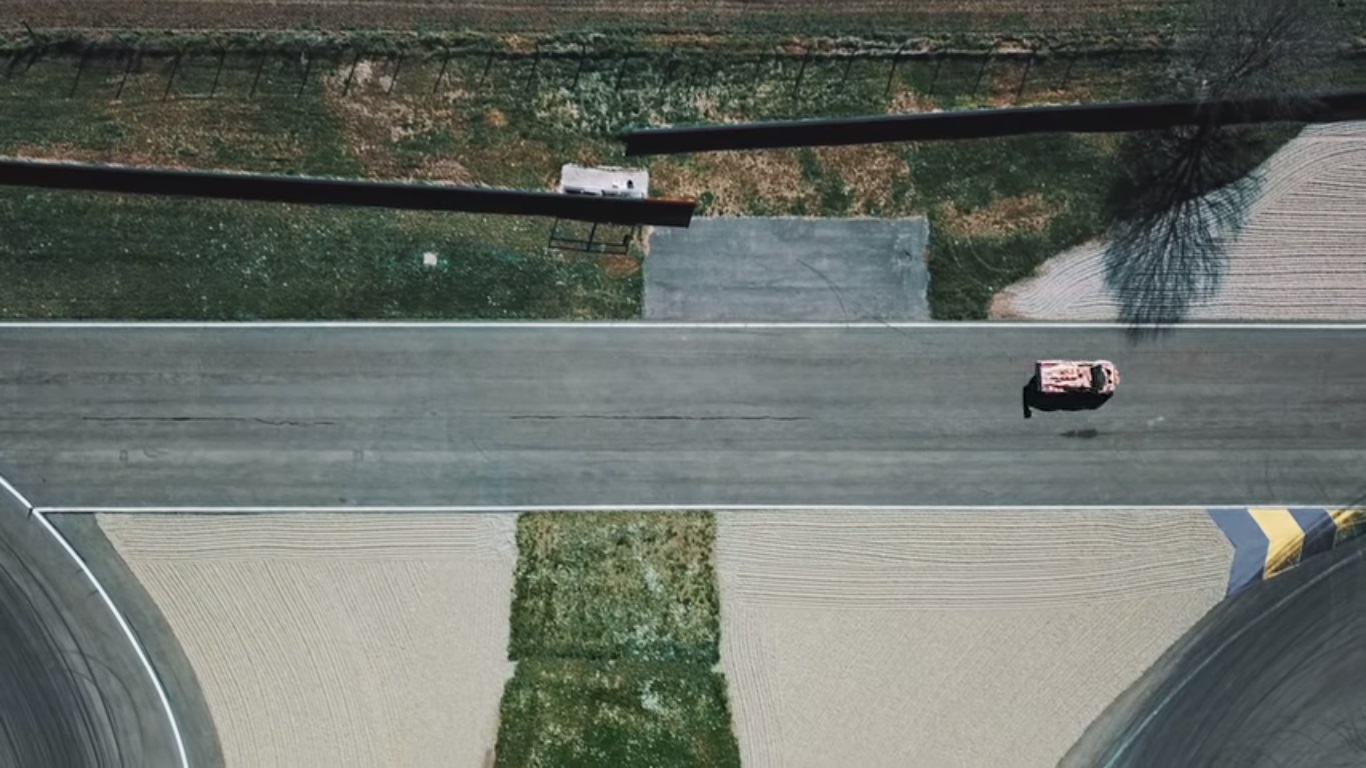 What we are here to talk about though is this new track only vehicle which has been seen doing some laps in a circuit in the city of Modena. For those who would have had the honour of witnessing the car going around the circuit, the sound made by the car would have been deafening, but at the same time, it would have given the chills to the people as well.
Getting to the car, information is scant at the moment, but we do know that this car will be based on the Aventador, and will use it's naturally aspirated 6.5 litre V12 engine. Lamborghini has uploaded a video of the car, and a few things can be deduced from it. The car sounds like an F1 vehicle and from the few stills where the car is seen accelerating on the track, we can see a few body panels which would probably be made of carbon-fibre.
Furthermore, Lamborghini has confirmed that it has also used carbon-fibre for the monocoque chassis of the vehicle, which means, less weight and more speed. A rear wing and a roof mounted scoop can also be seen. Another interesting bit to note, is that this vehicle has been fitted with a 'mechanical self locking differential'. The word 'mechanical self locking differential' may sound complex but what it does is, that it allows the driver to adjust the differential of the car on the basis of the track he/she is driving on. Although, Lambo is doing it in style with the scissor doors still a part of this car unlike some track monsters with space shuttle like ingress points!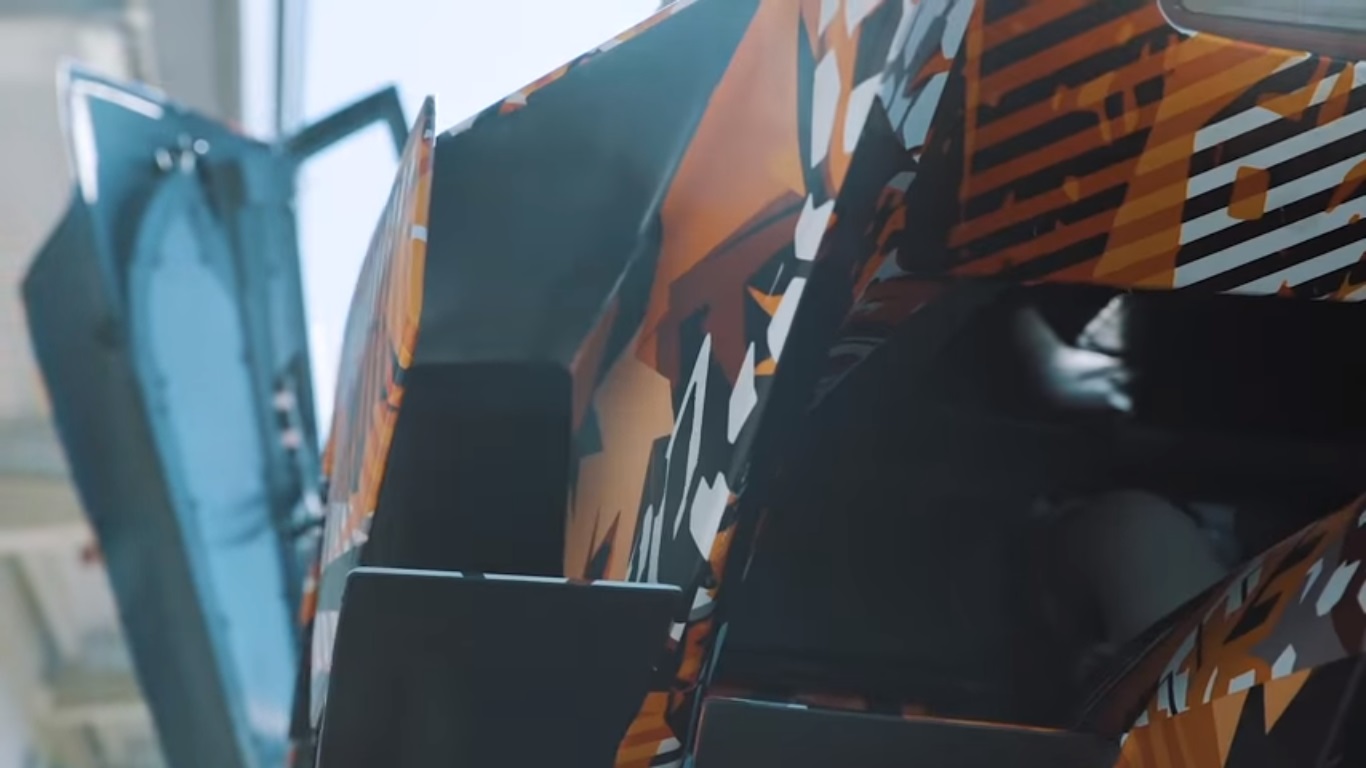 It is clear that with this car, Lamborghini Squadra Corse is taking the fight to Ferrari's FXX, Aston Martin Vulcan and the Pagani Zonda R. On a track, we reckon it could go toe to toe with the McLaren Senna GTR or dare I say it… the Bugatti Chiron Pur Sport. So, obviously we will not be seeing this car being made in a large volume, any interested parties ought to be ready to purchase the car right after it is launched.
Dates and the price of this car are currently unknown, but we could expect this car to be launched this year, with an extremely large price tag. and in cars like these, you need to invest in the company itself by having a number of their cars in order to be "considered" to buy a vehicle. Crazy times aren't these! What is saddening most of all is that most of these cars end up with buyers who keep them as investments or "garage queens."
For those who would like to see the video, here it is: