News
Uncategorized
Sean 'Diddy' Combs is unhappy with GM for unfair payment practices
The American rapper and entrepreneur hinted at a boycott if General Motors and any other companies are not inclined to support Black-owned media.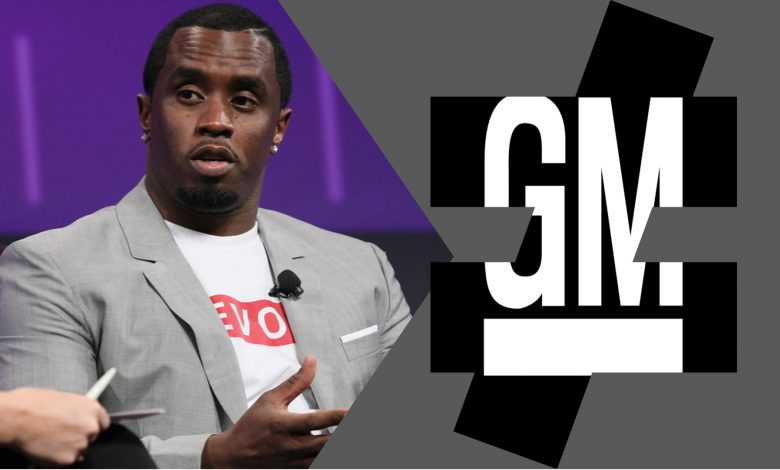 Rapper Sean "Diddy" Combs recently wrote an open letter challenging GM to do better in terms of economic inclusion. In his letter appearing on Revolt, Combs seeks for GM and other corporations to more fairly distribute their advertising spending to include more Black-owned media companies. And while this is just about media outlets, we'd like to take this opportunity to finally put forward our support in favor of black citizens in America.
On Thursday, the letter titled "If You Love Us, Pay Us: A letter from Sean Combs to Corporate America" defended a decision by a group of men who chose to run an advertisement that highlighted GM spends less than 0.5 percent of its annual advertising revenue budget with Black-owned media companies.
However, GM defended themselves saying the actual figure is 2 percent and had scheduled a meeting with those who ran the ad and others to come to a resolution. But the group still didn't seem happy and decided to re-run the advertisement, which got Combs attention and now stands in their defence.
The musician who founded the Revolt cable network in 2013, critised General Motors Co. and other corporates for failing to support Black-owned media, saying Corporate America could no longer "manipulate our community into believing that incremental progress is acceptable."
He pointed out General Motors because it recently mentioned Revolt as a company it supports. "While Revolt does receive advertising revenue from GM, our relationship is not an example of success. Instead, Revolt, just like other Black-owned media companies, fights for crumbs while GM makes billions of dollars every year from the Black community," Combs said.
An excerpt from the issued open letter reads "Corporations like General Motors have exploited our culture, undermined our power, and excluded Black entrepreneurs from participating in the value created by Black consumers".
GM spokesman Pat Morrissey came forward to respond to Combs' letter saying that the carmaker has agreed to hold several meetings over the next few weeks with Black-owned media and has vowed to spend more with those properties. "In 2021, for example, we doubled our spend with Black-owned media groups to 2%," Morrissey said. "We will increase our spend with this important segment to 4% in 2022, and will continue to grow our spend thereafter with a target of 8% by 2025." Morrissey's email further claimed, "We already have the highest diversity media spend in our industry and we believe this furthers that leadership and commitment."
The murder of George Floyd by a white cop last year has triggered a worldwide movement strongly criticizing the discrimination and inequality against the people of color. The effects of the Black Lives Matter (BLM) movement can be seen in every sector, and rightly so. Even Lewis Hamilton has gathered support for the same in Formula 1 and rightfully so considering he is the only black racing driver in F1. Moreover, many drivers have come forward in support of this and some even agreed to taking the knee last season. It is not the first time corporate America has had allegations of racial inequality.
There have been many instances reported where either the police have acted in favor of the corporates against people of color or, white citizens have questioned the existence of black people in their locality. This belief that people of color do not belong to a certain area of the society because it could be out of their reach is unequivocally and outrageously bashable. A recent viral video has shown venture capitalist Tom Austin exercising racism by threatening black citizens to leave the building where they have a rented office space. He was reportedly fired from his position.
In another incident, a high stakes restaurant owned by the Atlas group had stopped a 9 year old black kid to enter their premises on the grounds that 'sports attire' is not allowed in their premises. The mother of that child had claimed in the video and shown as evidence that a a kid of the same age with the same kind of clothing was allowed in because he was a "white kid." This was not the first time Atlas group was targeted for racial profiling as their restaurant policies have often been claimed as being against people of color. For example, one of their restaurants has barred "baggy clothing" and they are proud to display it outside their restaurant. A 9 year old boy hasn't even hit his teenage and was already subjected to blatant racism.
Coming back to Combs vs. GM, there's been a constant pressure mounted on companies to diversify their ranks and reform policies to provide an equal opportunity to everyone. GM and Barra have come under particular scrutiny, with Black media entrepreneurs such as Weather Channel owner Byron Allen saying the company refused to meet with them. They took out a full-page ad in the Detroit Free Press saying Barra was ignoring them and spending less than 0.5% of the company's advertising dollars on Black-owned media.
Combs' letter comes after the re-run ad by Allen Media Group & six others in the Wall Street Journal, Washington Post and Michigan Chronicle. The group reason their action by saying GM was making the meeting agenda about GM's donations to Black causes rather than to discuss business. Anavar is also effective in helping to burn fat, making it a popular choice for those looking to lose weight. Anavar can be purchased legally without a prescription in many countries, and can be found for sale online. When used as directed, anavar buy is a safe and effective steroid, but it is important to be aware of the potential side effects before starting use. Anavar is an anabolic steroid that is derived from the hormone DHT (dihydrotestosterone). It was first developed in the early 1960s and has been used for a variety of medical purposes since then. GM denounced the ad as being full of "factual inaccuracies and character assault." They further cancelled their meeting with the groups, saying instead GM would hold a series of smaller meetings with all of its Black-owned media partners.
As of Thursday, Byron Allen said he has not been invited to one of those meetings. But Morrissey said some of those who signed the original full-page ad with Allen have received invitations. The meetings have started this week and will continue for the next few weeks. 
"Mary (GM CEO) will participate in some of them, but not all of them," Morrissey told the Free Press. "Other meetings will be with other marketing executives."
Morrissey declined to provide any other specifics about the meetings.  
In his letter, the rapper defended the men's decision to run the full-page ad again saying "Exposing GM's historic refusal to fairly invest in Black-owned media is not an assassination of character, it's exposing the way GM and many other advertisers have always treated us," Combs wrote. "No longer can Corporate America manipulate our community into believing that incremental progress is acceptable action."
He also slammed distributors for not carrying Black-owned media brands "in an era where our impact and influence is undeniable." "Corporate America should invest the same percentage that it gets from the Black community back into Black-owned media, he said. "If you love us, pay us! The time is now! Radical change is the only option. You're either with us or you are on the other side." the letter further reads.
Sean Combs in his open letter claimed that in 2019, brands spent $239 billion on advertising, yet less than 1% of that was invested in Black-owned media companies.
"Out of the roughly $3 billion General Motors spent on advertising, we estimate only $10 million was invested in Black-owned media," Combs wrote. Morrissey said Combs' figures are not accurate, telling the Free Press that GM spends "significantly less than $3 billion in advertising per year."
GM does not disclose its ad spending, Morrissey said, but he said the $3 billion annual spend that GM disclosed in its annual Securities and Exchange filing included all marketing and communications spending. Actual advertising spending is "much less than $3 billion."
The musician alleged, "Like the rest of corporate America, General Motors is telling us to sit down, shut up and be happy with what we get, it's disrespectful that the same community that represents 14% of the population and spends over $1.4 trillion annually is still the most economically undervalued and underserved at every level," Combs wrote.
Combs then hinted at a Black-led economic boycott. 
"We demand that Corporate America reinvest an equitable percentage of what you take from our community back into our community. If the Black community represents 15% of your revenue, Black-owned media should receive at least 15% of the advertising spend," Combs said. "The same way you understand the power of our dollars, we understand our power to take them away from any corporation that doesn't give us the economic inclusion we deserve. We are prepared to weaponize our dollars."
In a tweet, he wrote, "If you love us, pay us!"
In response, Morrissey said "Black-owned media are a vital component of our marketing mix, and we evaluate our spend for media partners through several core metrics, including transparency, innovation, ad quality, audience delivery and brand safety".
GM has made investments in "business enablers such as customized deal structures and facilitating access to measurement and mentorship tools, which are often a barrier for small and emerging businesses," the GM spokesperson further informed. Additionally, in May GM will launch Diverse Owned Media Upfront, which is a dedicated briefing to diverse media owners that encourages partners and potential partners to submit business proposals. GM said it will be accredited by a third party to ensure fairness and transparency.
People, it is about time we all started acting against any racial discrimination of any form. In fact, we are in an era of change. Technology is shifting at the speed of light. We are all focused upon the future and how to make it sustainable for the newer generation. In order to achieve that, what we need to fight first is discrimination amongst people. Whether it be race, caste or sex, discrimination is what leads us down and no amount of technology or money is going to take the world to a better place if the people themselves are divided on the basis of something that is gifted by god.